Dad mistaken for human trafficker on American Airlines flight from Sea-Tac Airport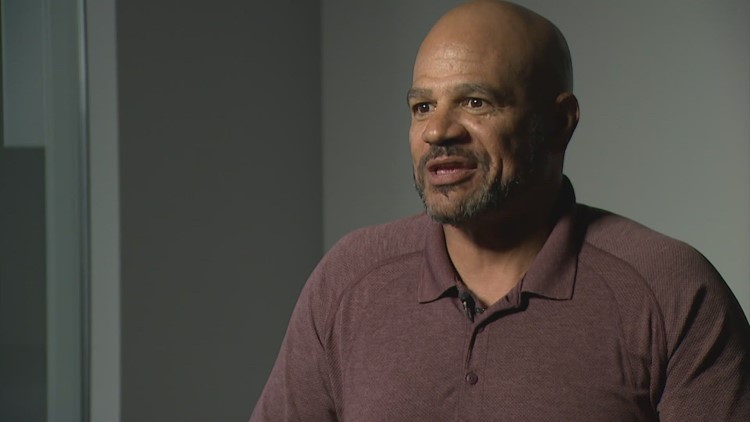 Francisco De Jesus said the incident happened on a flight from Sea-Tac Airport to North Carolina. The airline apologizes for any misunderstanding that may have occurred.
Francisco De Jesus was traveling with his 13-year-old daughter at the time.
De Jesus said: "We were going to celebrate my eldest daughter's graduation. I mean, it was a happy time.
But he said things took a turn for the worse after they boarded the plane.
"I got up to go to the bathroom. When I came back, my daughter had some wings. I was like, 'Oh, where did you get them,'" he recalls.
De Jesus said she told him a flight attendant came and asked her if she was okay, where she was going and who she was going to meet? He said he didn't think much of it until the plane landed.
"As we got off the plane, we were greeted by a number of individuals. One of them introduced himself as the head of security at Charlotte International Airport," De Jesus said.
Francisco and his daughter were led through the station before they were finally told why. Law enforcement explained to him that flight attendants are trained to look for signs of human trafficking.
De Jesus said: "At that moment, my heart sank.
With his frightened daughter by his side, De Jesus said he answered questions and was quick to respond to all inquiries.
"They were very professional. They saw the situation immediately," De Jesus said. "My question that I want answered is how can they label me a trafficker? I've got my iPad; we're watching a movie. She has her phone. I mean, these are the things that I think a traveling father and daughter would do."
"I tried to contact American Airlines to find out and I got absolutely nothing from them," he said Friday morning, adding that he first contacted three days ago. .
When KING 5 reached out on Friday, American Airlines responded with a statement that: "Our frontline team members are trained to deal with a variety of safety issues, including recognizing potential signs of human trafficking. We strive to create a positive, friendly environment. Kind regards to all those traveling with us and apologizes for any misunderstandings that may have occurred."
In an email, an American Airlines spokesperson said a member of its team has been reaching out to customers to learn more about their experience and address their concerns. By Friday afternoon, De Jesus confirmed that he had received a call from the airline.
According to National Human Trafficking Hotline, "human trafficking is a modern form of slavery that occurs in every state, including Washington." Airports and airlines are working to raise awareness. Port of Seattle website states, in King County, an estimated 500 to 700 children are forced into prostitution each year.
"Human trafficking is a very serious issue. But what we've been through and the fear of it is not good. I just wish they could talk to me more. Maybe anyone, the judge, should come and talk to me," De Jesus said, "I just want to know their type of training. And is that enough?"