Daniil Medvedev to move above world number two Novak Djokovic following Rome win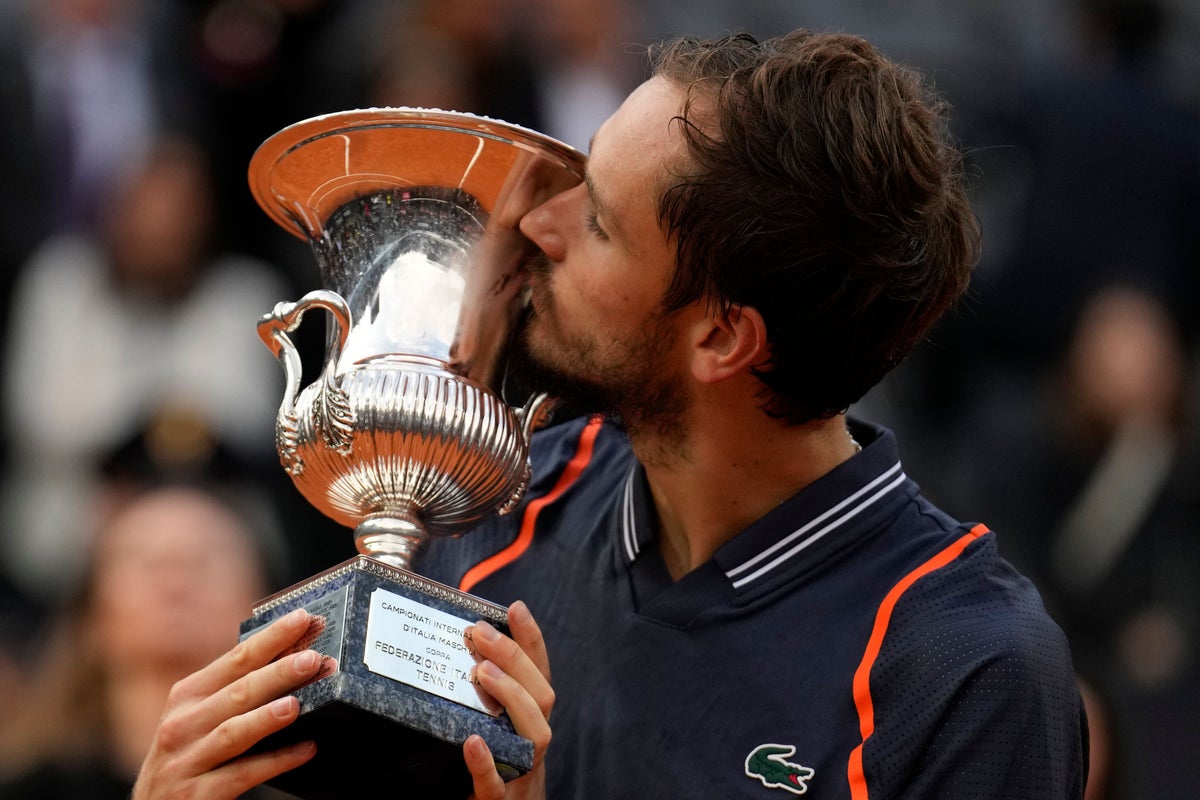 Daniil Medvedev will overtake Novak Djokovic as world number two after completing his transformation on clay courts by defeating Holger Rune and winning the Italian Open.
Medvedev had never won a game in Rome before and clearly expressed his dislike of clay, but the Russian is seeded second at Roland Garros and has prepared well for what could be an open tournament.
Rune is at his best on the surface and had knocked out Djokovic and Casper Ruud to reach the final, but Medvedev came back twice after a break to secure a 7-5, 7-5 win.
Medvedev clinched the first break of a tight first set in game 12 and won the last four games of the game after Rune led 5-3.
Speaking on Amazon Prime Video, Medvedev said: "I always want to believe in myself and always try to do my best, I want to win the biggest tournaments."
"At the same time, to be honest, I didn't really believe that I could win a Masters 1000 on clay in my career because I usually hated it, I hated playing on it, nothing worked.
"Before this tournament, already in Madrid and Monte-Carlo, I wasn't feeling too bad. When I came here I felt great in practice. But then you have to play against the toughest opponents in the world and I'm really glad I did it and can prove to myself and everyone that I can do it."
However, Medvedev isn't entirely convinced of the sand, adding: "(It's a) friendship. I don't think I love it, I love hard courts, my only love is tennis. But I definitely like clay courts a lot more now."
Rune will climb to a new career high of six and the 20-year-old told reporters in the Italian capital: "I think I was very nervous going into the game.
"Obviously I got through a great game yesterday. Maybe I set too many expectations for myself even though I told myself not to. He played great. He played really solidly from the back of the field.
"Paris is the main destination of the clay court season. I think I had the games I needed to be as prepared as possible. Now it's the last little things I want to do better in my next big games."
Meanwhile, Britain's Jack Draper returned from injury with a 6-2, 6-3 win over Alexandre Muller in the first round of the ATP Tour event in Lyon.
Draper has only played one tournament since March due to abdominal problems.