Entertainment
'Day Shift' review: Jamie Foxx vs Valley vampires on Netflix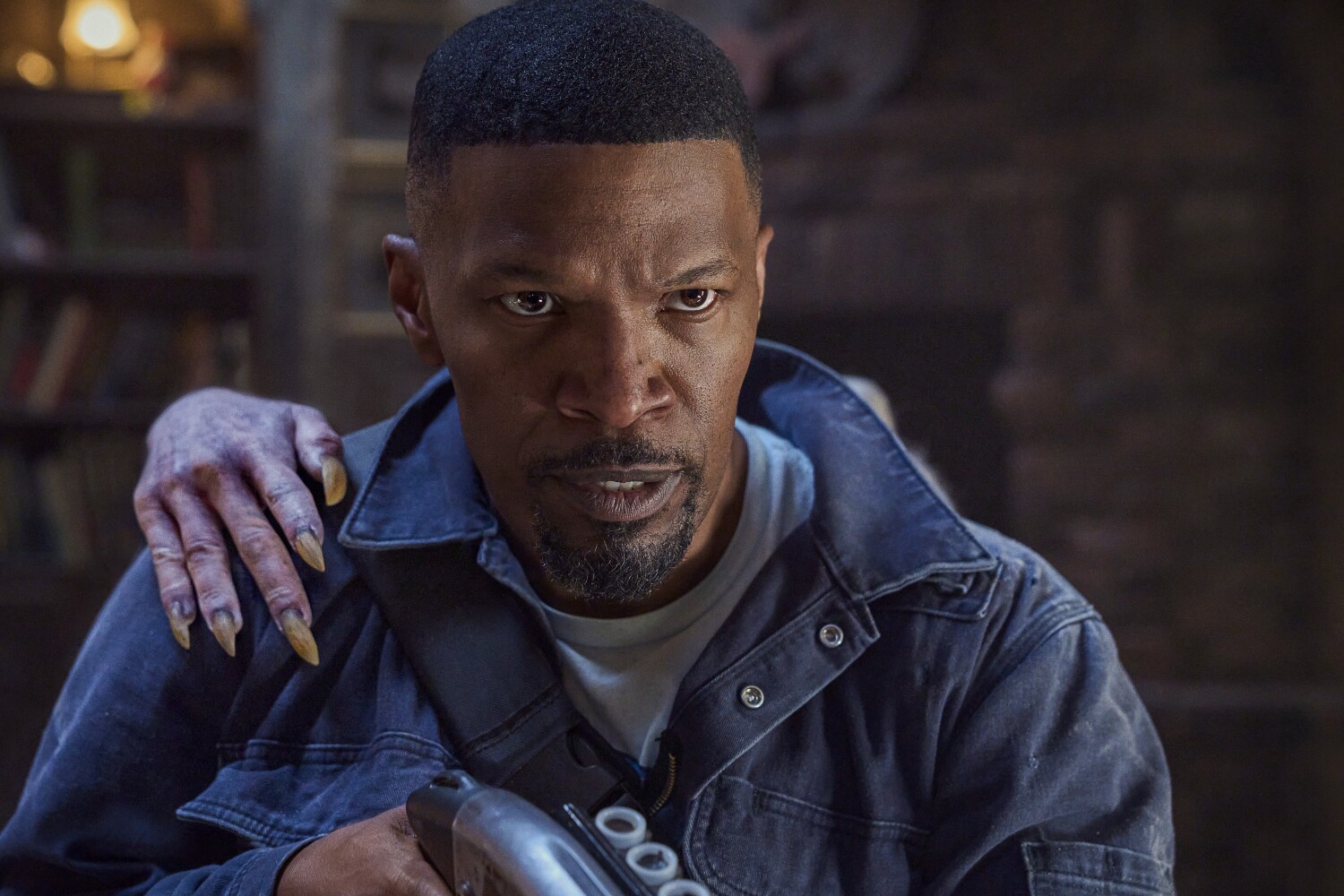 "Day Shift" is a damn treat. One would be tempted to call it the best horror comedy of 2022 so far, but it mixes so many genres that it's more like the best horror buddy cop cartel drama bounty hunter martial arts action comedy of 2022 ( so far ).
Jamie Foxx, who delivers his most entertaining performance in years, plays Bud, an unlucky man in the San Fernando Valley. We learn immediately that this is just a cover for his real appearance as an unlucky bounty hunter… from vampires. And these aren't old school vampires – they're several different types of kung fu vampires, and damn flexible ones at that. So there's a hell of a lot of action and unreasonably long fights staged for the sheer joy of insane violence. It's a nice old time.
Bud has something of a vested interest in rejoining the vampire hunters' association quickly – he needs money to dissuade his ex-wife (Meagan Good) from moving across the country with their daughter (Zion Broadnax). To do this, he must be observed by a trade union representative during working hours; that rep, Seth (Dave Franco), is the Felix to his Oscar. Seth is a desk jockey who follows the rules; Bud ignores the rules when they interfere with undead gutting. Meanwhile, the big bad, a "supervampire" named Audrey (Karla Souza), has reasons of his own to hunt Bud down.
The film not only takes ingredients from horror and comedy predecessors, but also buddy cop and cartel war movies, martial arts films and just a soup of blaxploitation and stirs them together in a vat of gory goodness. Despite all these different elements, the writing by Tyler Tice and Shay Hatten and the direction by JJ Perry remains energetic, detailed and focused. Their elaborate world of vampire hunters, with its bureaucratic association and thriving black market, doesn't take itself too seriously – the real enemy in the universes of "The Matrix" or "John Wick" (Hatten and Perry as veterans of the latter).
Instead, "Day Shift" is adorned with fun accents that not only draw laughs but keep the blood-sucking mess grounded. A black market tough guy has K-Pop on his TV. Seth likens his partnership with Bud to "Crockett and Tubbs" (Foxx played Tubbs in the 2006 film Miami Vice). A "Twilight" riff works because of the actors' engagement. Additionally, "Day Shift" lovingly embraces its Valley backdrops and revels in Encino, Reseda, North Hollywood and beyond.
Foxx, who also produced, appears to be enjoying himself. He brings solid action hero qualities and skillfully hits the humorous tones. Even a throwaway line like "He's had gout before… he's got gout," which begins as a vociferous protest and descends into a humble lament, benefits from Foxx's finely tuned comic sensibility. When he warns about a certain substance ("It won't kill you, but…Jesus Christ"), the seriousness of his thousand-yard stare is pure hilarity.
Many supporting players shine. This has to be Snoop Dogg's best cinematic performance as a legendary vampire slayer in cowboy gear. Scott Adkins and Steve Howey steal their scene as vampire-hunting brothers – uh, brothers. And Natasha Liu Bordizzo is in dire need of more screen time as a neighbor with a secret (think ESPN's Mina Kimes with some very special skills).
Longtime stunt performer Perry's first attempt in the director's chair is confident. The bone-crushing supernatural martial arts are highlights, but he also executes the comedy admirably. His timing is excellent. He leaves his cast room for the subtle parts that make the film funnier than a cheeky joke fest. As for the action, he even manages to make a car chase enjoyable.
Day Shift isn't all sunshine – the illusion that the Big Bad is standing up for a cartel boss gives the villains cliche dialogue and behavior. Bud, his family and Audrey are not particularly developed. But for those craving some breakneck kung fu vampire comedy action, this is your moment.
'day shift'
Valuation: R, for strong violence and blood, and language
Duration: 1 hour 53 minutes
To play: On Netflix on August 12th
https://www.latimes.com/entertainment-arts/movies/story/2022-08-11/day-shift-review-netflix-jamie-foxx-vampires 'Day Shift' review: Jamie Foxx vs Valley vampires on Netflix