Deadly Lakewood crash: Man faces 2 counts of vehicular homicide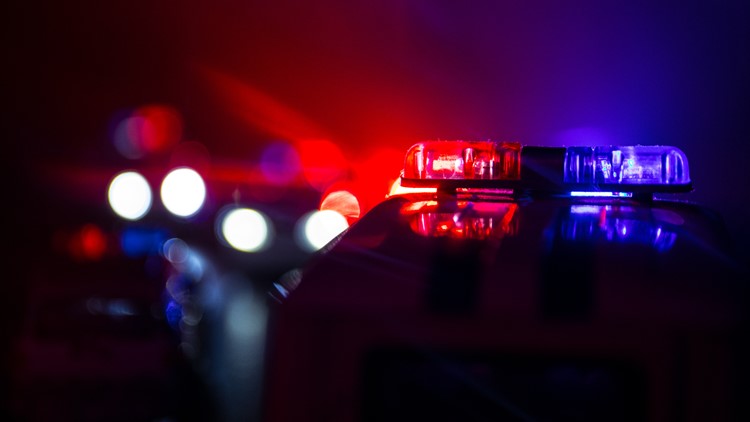 The suspect told a responding officer that he had an LSD "experience" shortly after the accident. Toxicology results are pending.
LAKEWOOD, Wash. – A man facing two counts of vehicular homicide in connection with a fatal car crash in Lakewood told police he was having an "LSD experience" at the time of the incident. crash, according to court documents.
Lakewood Police and West Pierce Fire responded to the accident on the 7500 block of Lakewood Drive around 10 p.m. on September 22. A couple and their two children were in a car and a lone male driver in the other car. All five people were taken to an area hospital for treatment.
The woman and one of the children later died from their injuries.
Investigators determined the sole driver, identified in court documents as Shaun Duane Lakey, was at fault in the crash. Speed ​​and intoxication are believed to be factors, Lakewood police said.
A witness to the accident reported seeing Lakey's vehicle speeding up as they were traveling south on Lakewood Avenue Friday night. According to court documents, witnesses said Lakey drove into the northbound lane at "approximately 100 mph" and ran a red light at the intersection.
According to probable cause documents, an officer at the scene of the accident noted that Lakey's eyes were glassy, ​​his eyelids were drooping, and his pupils were unresponsive to light. . Police said Lakey appeared dazed, "hallucinating events that were not real and was actively in an altered mental state."
Lakey told police at the scene that he was having an "experience" with LSD and had "experienced" LSD in the past. Toxicology results are pending.
Lakey was charged with two counts of vehicular homicide and two counts of vehicular assault by the Pierce County Prosecuting Attorney on Monday. He is being held on $200,000 bail.