Denver Nuggets with one hand on NBA trophy after taking 3-1 finals series lead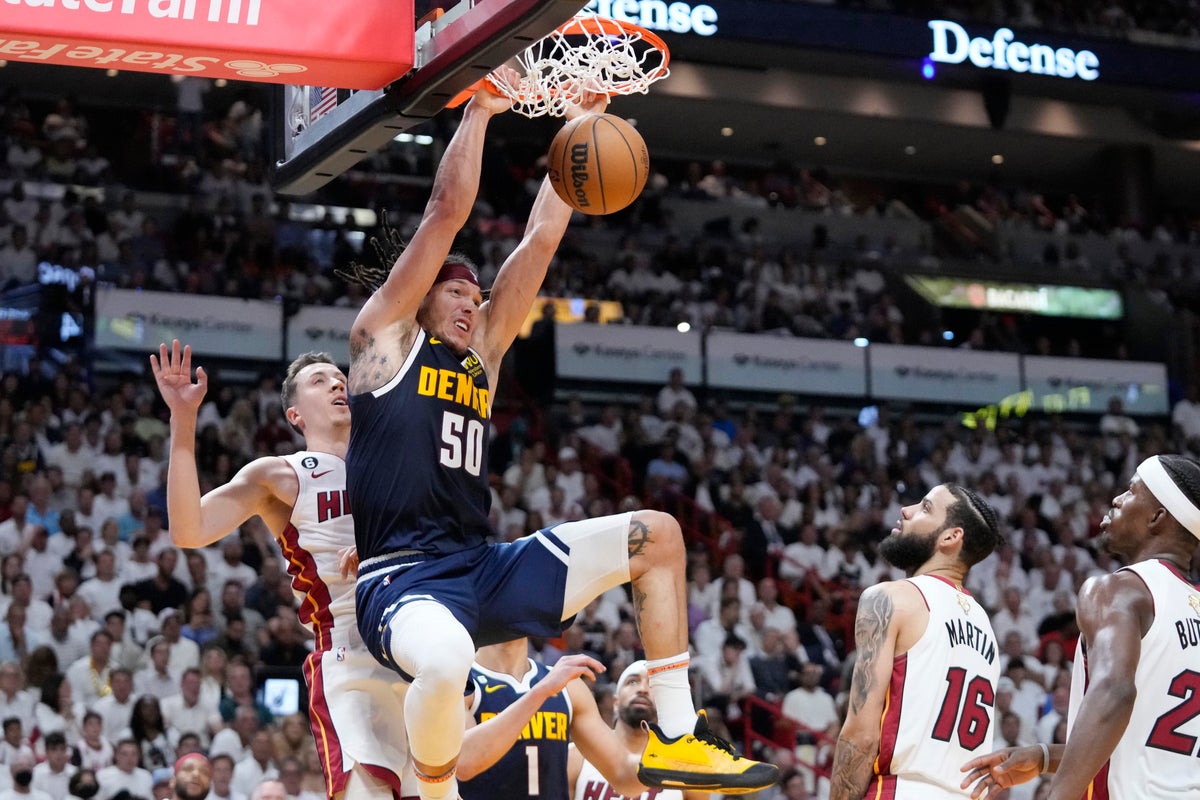 The Denver Nuggets are one game away from winning their first NBA championship after beating the Miami Heat 108-95 in game four of the NBA Finals.
The Nuggets return to Denver for the fifth game of the seven-game series, where they aim to win the franchise's first Larry O'Brien Trophy in its 56-year history.
Nikola Jokic proved another misfit for Miami as the Serb scored 23 points and 10 rebounds.
He was vigorously assisted by Aaron Gordon, who finished the game with 27 points, one of the best performances of his career.
Jimmy Butler and Bam Adebayo combined for 45 points for the Heat, who were ultimately let down by another poor three-point shooting performance.
Miami shot just 32 percent from long range while the Nuggets missed half of their three-point attempts.
The Heat kept up with the Nuggets early on and were just four points behind at halftime.
But Denver grabbed a massive lead to 31 points in the third quarter, securing a lead Miami ultimately couldn't break despite a rebound late in the fourth quarter.