Des Moines police 'disappointed' at carjacking suspects' release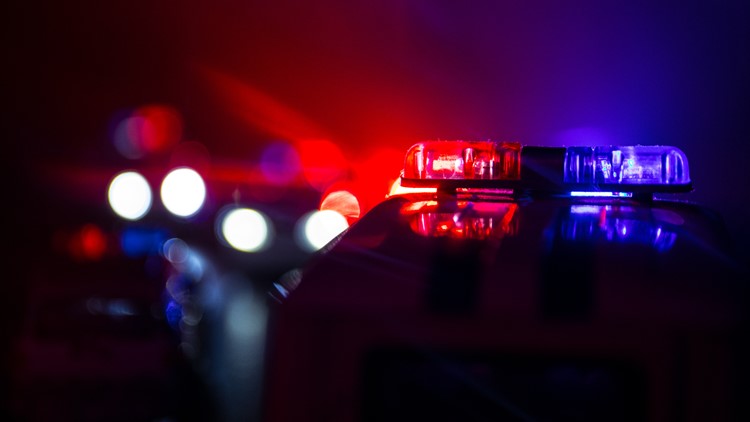 The King County Prosecutor's Office and Des Moines police condemned the judge's decision to release four suspects in an armed robbery.
DES MOINES, Wash – Des Moines Police and the King County Prosecutor's Office (KCPAO) condemned a judge's decision Tuesday to release four suspects in an armed robbery, against objections from prosecutors.
A total of five suspects are said to have robbed two men with guns on the evening of October 29, stealing one victim's valuables and the other's car. After marking an officer, the stolen vehicle was located shortly after the situation was reported to nearby law enforcement.
The suspects tried to flee on foot, but four of the five were arrested by the police.
A man and three teenagers were arrested for first-degree robbery, but Des Moines police said all four suspects were released within 72 hours of investigative custody. Two 17-year-olds have been released on home electronic tracking, a 16-year-old has been released to their parents and an 18-year-old has been released as personally identifiable.
Documents submitted by police about all four suspects' court appearances are marked "no" in the "law enforcement subject to release" section. This was seen by the judges as a rebuttal against arguments from prosecutors that the suspects should be kept in safe custody.
Prosecutors received the necessary documents for the decision to charge on November 1. Thus, although the 18-year-old suspect was released by the judge in the face of arguments from prosecutors, KCAPO charges can still be filed with additional documents sent by police on Tuesday.
Des Moines Police Chief, Ken Thomas, said in a statement that he was "deeply disappointed with this decision to release dangerous, armed, violent criminals back into the community that appears to be absent." Whatever the consequences at a time when violent gun crime is on the rise in King County, this lack of serious judgment in detaining these most dangerous criminals is a travesty."
The KCPAO said prosecutors argued for $100,000 bail for the adult suspect because of a "danger to the community" and wanted the two 17-year-old suspects to be held as minors.
>> Download KING 5's Roku and Amazon Fire apps for on-demand live video and newscasts
Clock: KING 5 top stories on YouTube
https://www.king5.com/article/news/local/public-safety/des-moines-police-disappointed-carjacking-suspects-released/281-0a4eb367-4ac6-4cd2-860b-02148ccaccac Des Moines police 'disappointed' at carjacking suspects' release