Detained WNBA star Brittney Griner pleads guilty to drug charges in Russia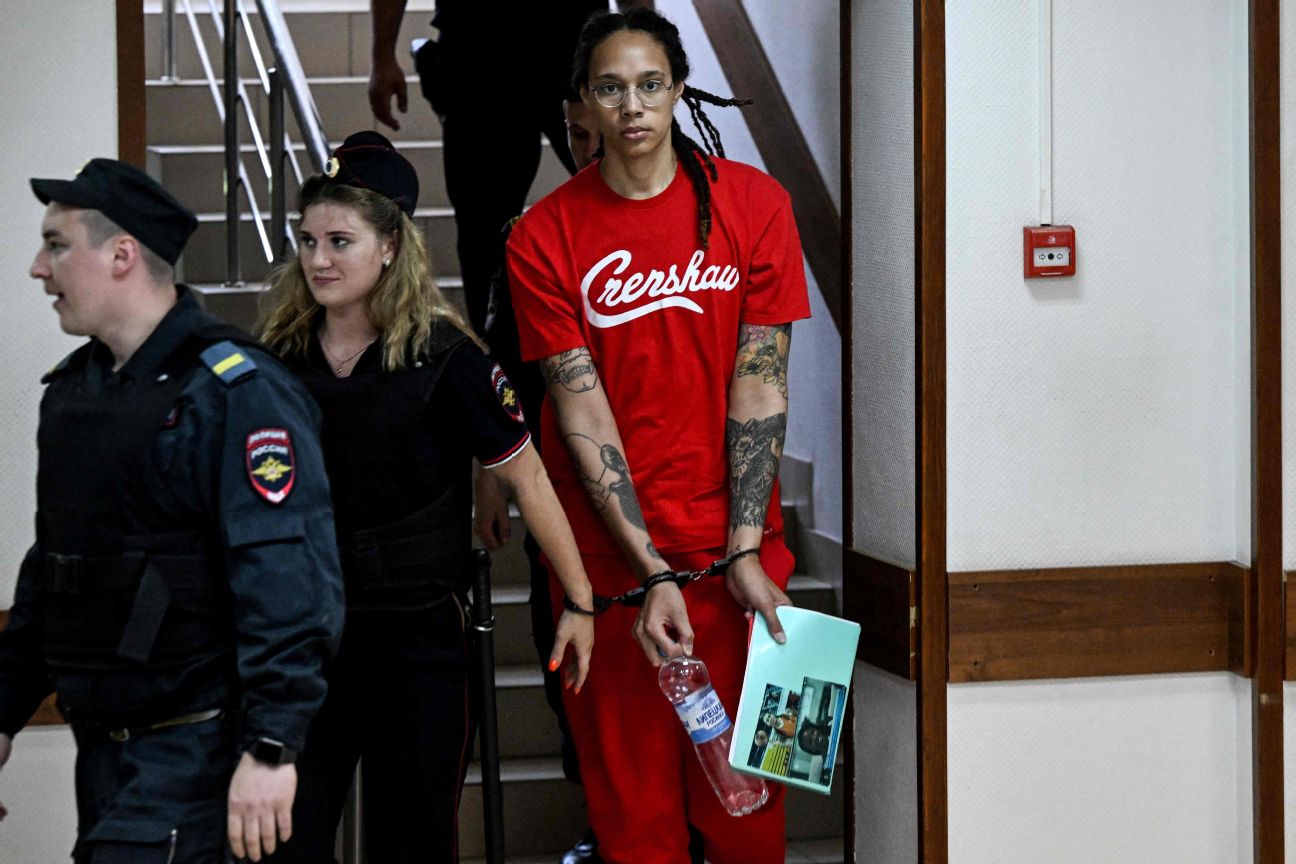 Jailed WNBA star Brittney Griner on Thursday pleaded guilty to bringing hash oil into Russia, telling a judge she did it "accidentally" while asking the court for clemency.
The move is not expected to end her trial in Khimki, Russia any time soon. Even with a guilty plea in Russian criminal courts, the judge will continue to read the entire file into the file, and that may take weeks or months.
Griner, who was arrested at Moscow's Sheremetyevo Airport in February, told the court that she accidentally packed the e-cigarette cartridges and had no intention of breaking Russian law.
"I would like to plead guilty, Your Honor. But there was no intention. I didn't want to break the law," Griner told the judge, according to Reuters.
If convicted of large-scale drug trafficking, she faces up to ten years in prison.
Sources said the guilty plea to drug possession and smuggling charges was a strategy to facilitate a prisoner swap that could bring Griner home, and it was also an acknowledgment that there was no way she would be acquitted.
US officials and Russia experts have described the drug smuggling trial as a "drama," with a guilty verdict a foregone conclusion.
Thursday was the second day of her trial on charges that she tried to bring vape cartridges containing hash oil into Russia on February 17, where she was arrested by customs officials at Moscow's Sheremetyevo Airport.
There is no timeline, but the real resolution of Griner's case is expected to be a deal that will bring one or more Russians currently in US custody back to Russia in exchange for the release of Griner and possibly another American, Paul Whelan, who has been detained in Russia since December 2018.
Russia is demanding the release of an arms dealer named Viktor Bout, who is serving a 25-year sentence in the US for supporting terrorism. However, sources say there are voices in the Biden administration who have opposed the release of Bout, who is known by his nickname the "dealer of death."
Experts have said any deal to release Griner would almost certainly require an admission of guilt from the American star, regardless of the facts. By pleading guilty at trial, a source familiar with the strategy said, Griner gets that out of the way. And while it could complicate the public response to her case, a source said the idea is to get her home as much as possible and deal with the fallout when she returns.
https://www.espn.com/wnba/story/_/id/34205952/detained-wnba-star-brittney-griner-pleads-guilty-drug-charges-russia Detained WNBA star Brittney Griner pleads guilty to drug charges in Russia