Dev Shah wins National Spelling Bee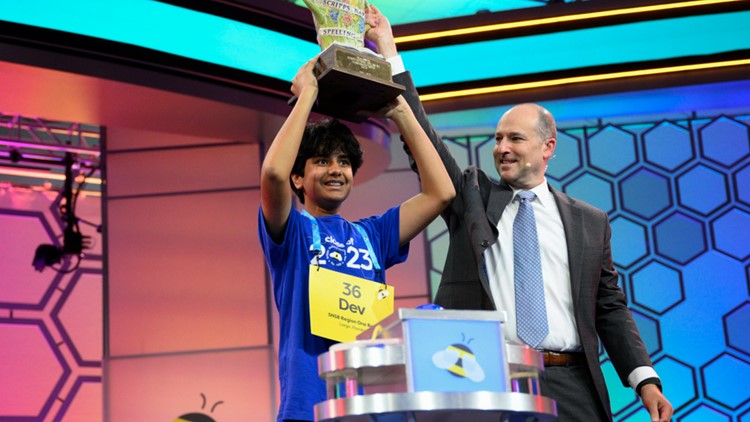 OXON HILL, Md. Soft-spoken yet full of confidence, Dev Shah asked precise questions about his obscure Greek origins, skimmed his second-to-last word and earned the title of Scripps National Spelling Bee. on Thursday night.
Dev, 14, from Largo, Florida, had his spelling career disrupted by the pandemic, then fell short of the region's top contenders last year. He made it past the highly competitive area this year to win the national title for the third and final time, and he ended up holding the trophy overhead as the bougainvillea fell.
His winning word was "psammophile", a compound word for a spellcaster of his caliber.
"Psammo means sand, Greek?" he asks. "Phile, meaning love, in Greek?"
He enjoyed the moment by asking for the word to be used in a sentence, which he described a day earlier as a stalling tactic. He then brought his hand to his face as he was declared the winner.
Charlotte Walsh, 14 years old from Arlington, Virginia, was runner-up.