Devon nurse Margaret Shepherd wins £250,000 global prize for work improving diabetes care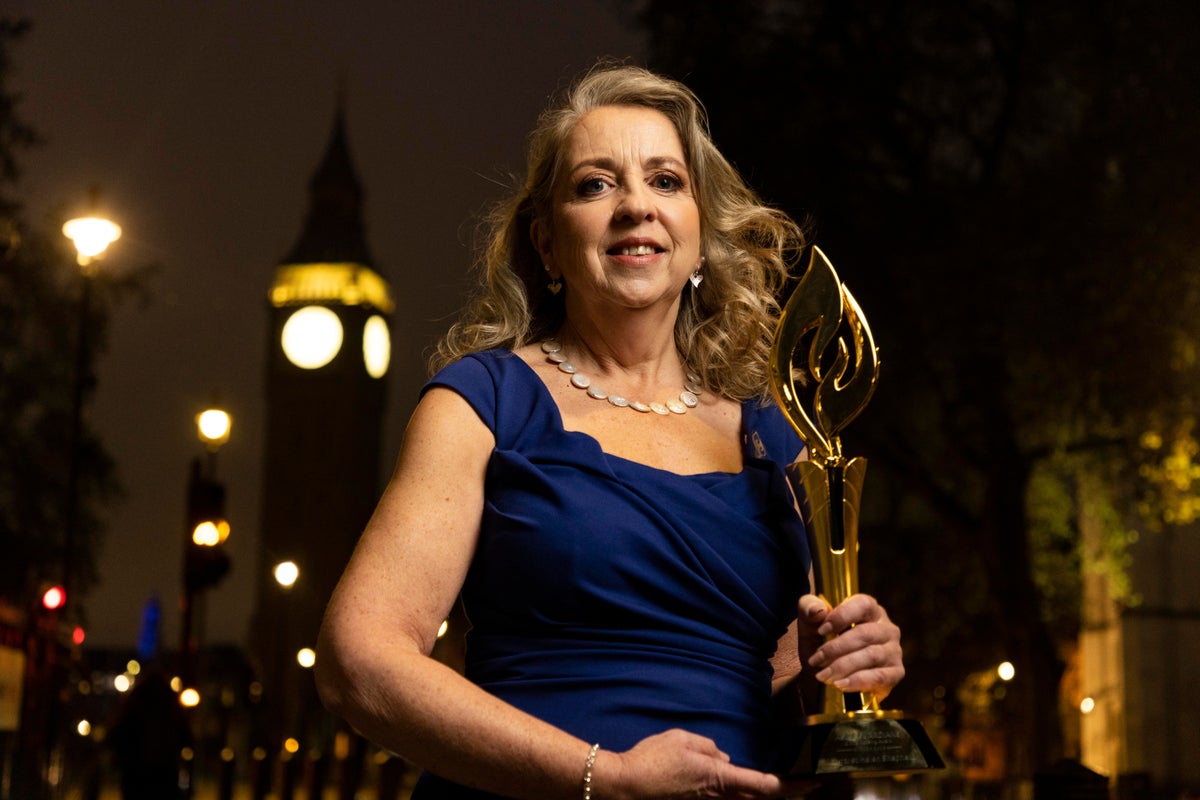 A nurse out devonian beat out competition from more than 50,000 medical peers around the world to win a £250,000 cash prize for their work improving diabetes care.
Margaret Shepherd, from Exeter, said she was "trembling" after winning the 2023 Aster Guardians Global Nursing Award on International Nurses' Day on Friday night.
The 60-year-old was selected from over 52,000 applicants from 202 countries and received the award for her commitment to improving diabetes diagnosis.
Ms. Shepherd founded a national network of genetic diabetes nurses in 2002 to raise awareness of the condition and prevent misdiagnosis that can lead to unnecessary insulin injections. She has grown to become the leading monogenic diabetes nurse in the UK and an adviser to doctors around the world.
The award was presented to her at a ceremony at the Queen Elizabeth II Center in London.
"I'm shaking. I'm really honoured," said Ms. Shepherd. "I started my nursing career at King's College London in 1981, working in a diabetes ward.
"Little did I know that my career would continue in this field… I was the first diabetes nurse to look at rare genetic forms of diabetes to ensure the correct diagnosis.
"As healthcare professionals, we are privileged to be able to positively impact the lives of our patients and I feel blessed to be part of such a rewarding profession.
"This award not only recognizes my personal achievements, but also underscores the importance of nursing as a critical part of healthcare delivery."
When asked how she intends to spend the money, Ms Shepherd said: "I would like to donate part of my prize to countries that cannot afford genetic testing for diabetes – so that it is free and they can be diagnosed with neonatal diabetes if they need it. " .
"It's going to make a big and very real difference for those people."
The nine other finalists also received cash prizes and consisted of Cathy Cribben-Pearse from the United Arab Emirates, Christine Mawia Sammy from Kenya and Gloria Ceballo PanamaJincy Jerry out IrelandLilian Yew Siew Mee by SingaporeMichael Joseph Dino from the PhilippinesShanti Teresa Lakra by IndiaTeresa Fraga from Portugal and Wilson Fungameza Gwessa from Tanzania.
The award was launched by Aster DM Healthcare on International Nursing Day in May 2021 and aims to recognize the contribution of nurses worldwide.
dr Azad Moopen, Founding Chairman and Managing Director of Aster DM Healthcare, said of Ms. Shepherd, "She has demonstrated the highest standards of patient care and dedication which is inspiring and deserves global recognition."
"Every single one of the top 10 finalists did a phenomenal job and the grand jury had a hard time judging and selecting the ultimate winner."
Alisha Moopen, Executive Vice President, Aster DM Healthcare added, "Nurses ensure patients receive quality care and often go above and beyond their call of duty to ensure the right care is provided."
"We as individuals and organizations must ensure they receive the recognition they deserve."