Diamondbacks' Corbin Carroll exits with arm injury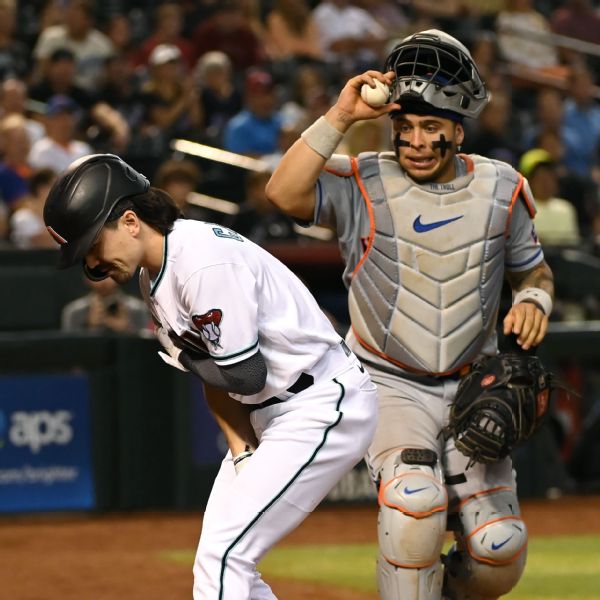 PHOENIX — Arizona Diamondbacks all-star outfielder Corbin Carroll was forced to walk out of Thursday night's game against the New York Mets with a right arm injury.
Carroll injured himself with a punch in the seventh inning and immediately grabbed his upper arm. The freshman went to the dugout and was greeted by Arizona's athletic trainer before walking into the clubhouse with his arm.
Carroll underwent surgery on his right shoulder in May 2021. He walked out of a June 29 game against Tampa Bay after feeling something in his shoulder on his second shot in the third inning.
"It was a really weird feeling in my shoulder that I hadn't felt since the injury," he said at the time. "I was quite worried. I just wanted to make sure there was stability. They checked it out and I got the green light there, which took a huge load off my shoulders."
He missed two games, scoring narrowly on Sunday and returning to the starting lineup on Tuesday after Arizona had a day off.
Carroll was selected to start the All-Star Game in his hometown of Seattle next week, but his status for the game is now in jeopardy. He bats .290 with 18 homers and 24 stolen bases for the NL West leaders Diamondbacks.