Diane Abbott suspended by Labour after suggesting Jewish people do not face racism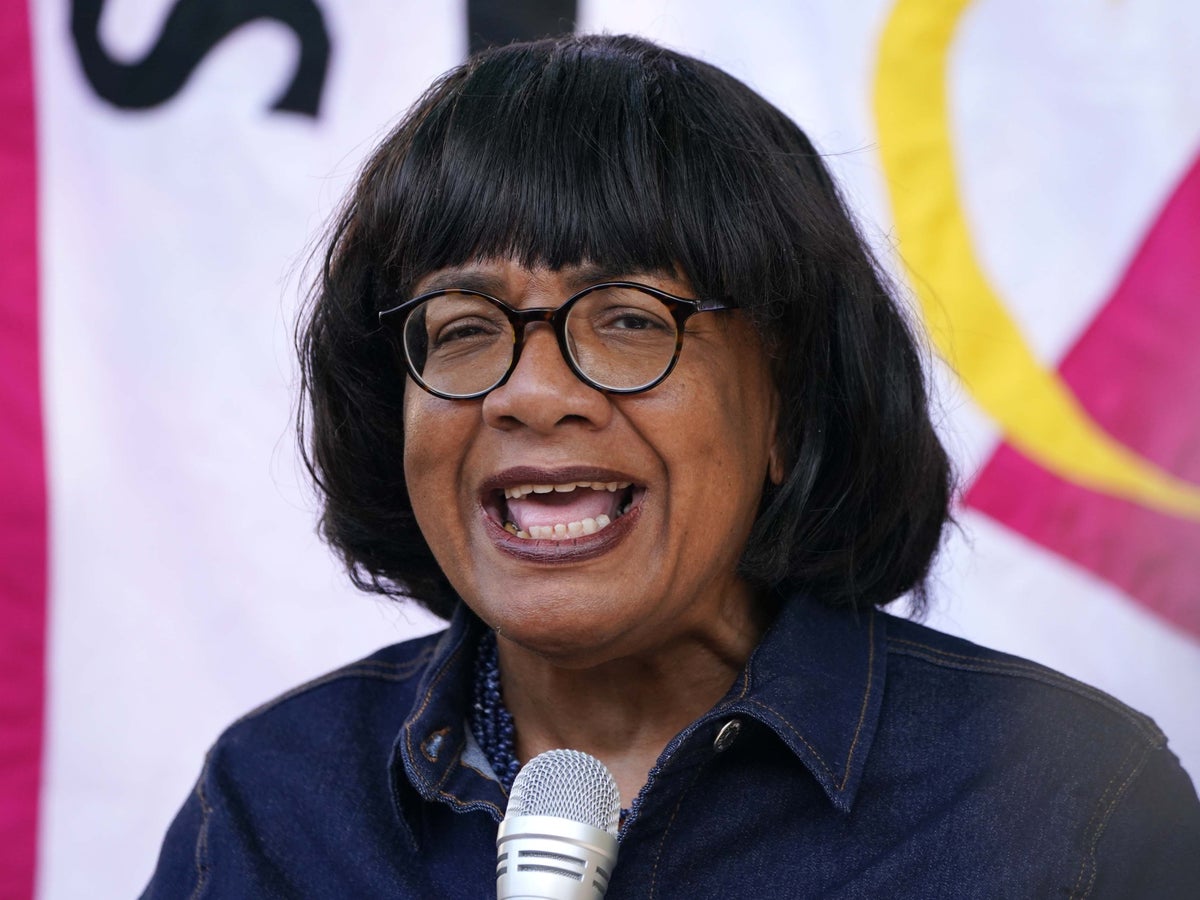 The Labor whip was suspended by Diane Abbott pending an inquiry into a letter from the MP that claimed Jewish people were not subject to racism.
The Left, former shadow Home Secretary under Jeremy Corbyn, apologized for the comments and said the letter was published in The Observer a "first draft" was sent by mistake.
It noted that Jewish, Irish and Traveling communities have experienced "prejudice" but added: "This is similar to racism and the two words are often used as if they are interchangeable."
Ms Abbott had added: "It is true that many types of white people with differences, such as B. redheads, can experience this prejudice. But they are not victims of racism all their lives."
Despite Ms Abbott's apology, Labor chief whip Alan Campbell decided to withdraw the whip amid widespread outrage on Sunday morning.
A Labor spokesman said: "The Labor Party strongly condemns these statements, which are deeply offensive and wrong. The Chief Whip has suspended Diane Abbott's Labor whip pending an inquest."
Among those who expressed outrage, Tory Cabinet Secretary Grant Shapps said: "Once again the Jews need to wake up and see a Labor MP casually spreading hateful anti-Semitism."
Ms Abbott's brief letter, which is still online, sparked an angry reaction on social media on Sunday morning, before the Labor MP apologized – distancing herself from her own letter and saying she had retracted her comments.
"I would like to completely and unreservedly withdraw and distance myself from what I have said," said the Labor MP. "The errors occurred when sending a first draft. But there is no excuse and I want to apologize for any distress caused.
Ms Abbot added: "Racism takes many forms and it is totally undeniable that Jewish people have suffered its monstrous effects, as have Irish people, Travelers and many others. I would like to once again apologize publicly for the comments and the resulting anger."
The Labor left had responded to one Guardian Column by Tomiwa Owolade in which she argues that Irish, Jews and Travelers all suffer from racism.
Mrs. Abbott had written: "Under pre-civil law, Americans, Irish, Jews and travelers were not required to sit in the back of the bus. In apartheid South Africa, these groups were allowed to vote."
The Hackney North and Stoke Newington MP added: "And at the height of slavery there were no white-looking people tied up on the slave ships."
Among those condemning the comments, Tory peer Lord Wolfson said: "To downplay anti-Jewish racism as mere 'prejudice' is shameful of someone taking the Labor whip."
Ms Abbott, a close ally of Mr Corbyn, said it was "extraordinary" that Labor leader Sir Keir Starmer had officially blocked him from running as a Labor candidate in the next election.
Mr Corbyn was suspended over his response to the Equality and Human Rights Commission's report on anti-Semitism in the party, arguing the issue had been "over-hyped" by his political opponents.
Continue…