DK Metcalf explores passions away from football field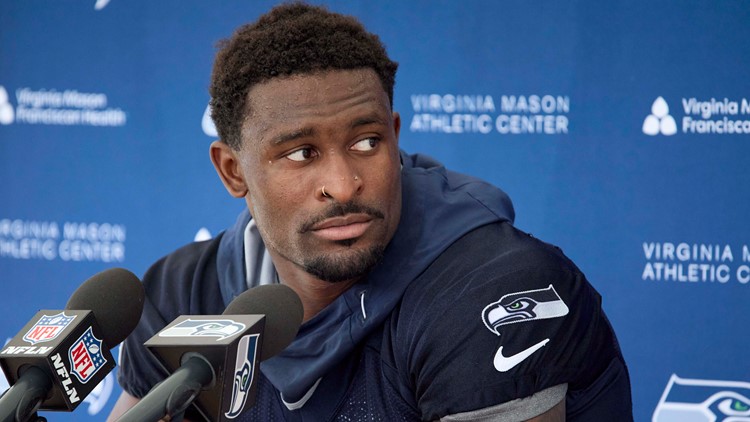 The Seahawks star dives into some of his off-field passions in an exclusive interview.
RENTON, Wash. – When DK Metcalf was asked this summer to name the people he thinks are the top receivers in the NFL, he remove yourself from the list.
When KING 5 sat down with DK this summer and asked him to name his favorite highlight of his career to date, he quickly stalled and said he wanted to talk about catch-ups. Tyler Lockett's best ball.
That speaks volumes for the Seahawks' 25-year-old recipient's personality. He may not act like that on the pitch, but he's humble when they're on the pitch.
Instead, DK wants to focus on his passions off the pitch, including his personal style.
"I think fashion comes from being inspired by other athletes," says Metcalf. "I wanted to get into that field and in a field I wasn't familiar with, so just took on another challenge and another path that I thought I could be successful in."
Metcalf has hopes to one day bring all of his skills to the big screen. He has been taking acting lessons for the past two years.
"It was difficult at first because I'm a person who doesn't like to show my emotions off the pitch," explained Metcalf, who couldn't help but laugh at what he just said. "It's a learning curve that I'm slowly learning, but it will be useful to me."
Metcalf liked the possibility of ending up in a horror movie, even though he wasn't quite ready to be killed on screen.
"I'd say action first, then horror. I'm a horror fanatic. I can scream," he said, as he laughed again. He said he wasn't willing to die in a movie, because, "I can run fast!"
Metcalf and his Seahawks teammates will be out on the field to begin training camp on July 26.
Watch all three of the Seahawks' 2023 pre-season games televised locally on KING 5, starting August 10 against the Minnesota Vikings.