Dodger Stadium concession workers, pleased with progress in negotiations, won't strike around All-Star Game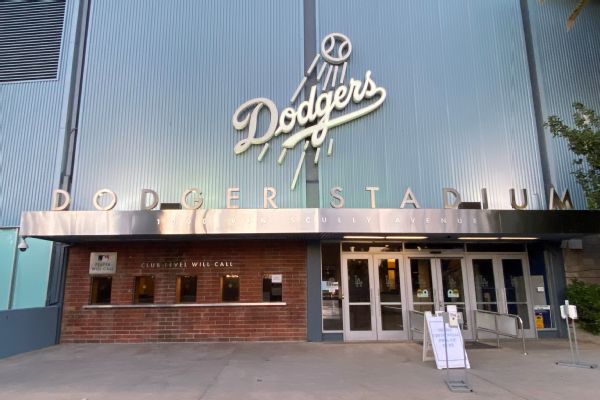 Concessions workers at Dodger Stadium have abandoned plans to go on strike during next week's All-Star game after threatening to do so in order to secure higher wages.
In a joint statement Friday from union Unite Here Local 11 and employer Compass Group/Levy Restaurants, both sides said they had made "significant progress" in the negotiations.
"Based on this, Local 11 has agreed not to strike during the All-Star Game and related events," the statement said. "Both parties look forward to a successful All-Star Game and further contract negotiations."
Dodger Stadium is hosting its first All-Star game in 42 years, starting with Saturday's Futures Game, Monday's Home Run Derby and Tuesday's Midsummer Classic. But the threat of a strike by the roughly 1,500 waiters, bartenders, housekeepers, cooks and dishwashers employed at Dodger Stadium by Chicago-based Levy Restaurants added a complication that led to one of Major League Baseball's jewel events.
Unite Here Local 11, which represents more than 32,000 hospitality workers in Southern California and Arizona, said in a press release Monday that 99% of Dodger Stadium workers support a strike.
According to Unite Here, the average stadium concession clerk earns $12,000 for 81 home games, creating the need to work at multiple venues simultaneously amid rising inflation and higher gas prices. The absence of fans during the coronavirus-shortened 2020 season and for much of 2021 further complicated their situation.
https://www.espn.com/mlb/story/_/id/34248463/dodger-stadium-concession-workers-pleased-progress-negotiations-strike-all-star-game Dodger Stadium concession workers, pleased with progress in negotiations, won't strike around All-Star Game