Does motive make a difference in the Pentagon leak case? Experts weigh in
While there is much to be learned about the alleged Pentagon leaker, reports suggest that suspect Jack Teixeira was driven by a desire to impress friends he made on the social media platform Discord.
Will that make a difference as the case progresses?
Teixeira, a 21-year-old member of the Massachusetts Air National Guard, was arrested last week and charged with unauthorized holding and transmission of national defense information and fraudulent storage of classified information.
The charges carry a maximum of 15 years in prison. Teixeira has yet to file a plea.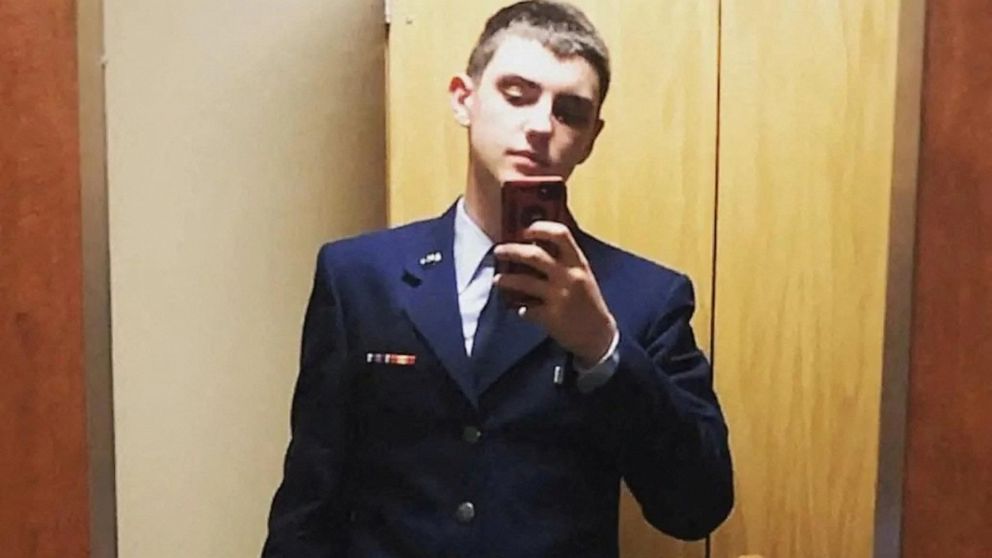 Brandon Van Grack, a former Justice Department national security attorney, said what he has noticed about the case so far is the alleged motive. Unlike previous individuals associated with exposing national security and military secrets, including Edward Snowden or Chelsea Manning, Teixeira does not appear to have been motivated by ideologies or a sense of duty to inform the public.
"We're far more familiar with individuals who appear to be whistleblowers or have a motive to disclose behavior they disagree with, and that's not the case here," Van Grack told ABC News.
The Washington Post interviewed a friend of Teixeira's, who described his motives as wanting to share the information he knew with a small private chat room whose members bonded over their love of video games.
A Discord user who claimed to be a longtime member of the Discord server where Teixeira is accused of sharing the classified information similarly told ABC News that Teixeira was not interested in "clout" or winning arguments and "just wanted us to be informed ahead of the news cycle."
However, Van Grack said the motive has no major implications for the law or the case the US government will bring against Teixeira.
"Even if you don't intend to harm national security interests, the bottom line is that you've revealed it to an infinite number of people and that's how the damage is done," he said.
Steve Stransky, an attorney who previously served as senior counsel in the Department of Homeland Security's Intelligence Law Division, argued that a person in Teixeira's position would know that the leak of sensitive information could harm the US
Stransky said once a person achieved the level of security clearance that Teixeira had, they would have received routine training and educational materials warning them of the harm that could result from that information ending up in the hands of unauthorized third parties.
"Even though his motive was not to have an adverse impact on US foreign policy and national security, it was pretty clear that doing so could have the intended results," Stransky told ABC News.
Federal prosecutors said in the 11-page criminal complaint that Teixeira had a high-level top secret clearance known as Top Secret — Sensitive Compartmented Information.
Teixeira should have signed a "binding non-disclosure agreement for life, acknowledging that unauthorized disclosure of proprietary information could result in criminal charges," according to FBI Special Agent Patrick Lückenhoff.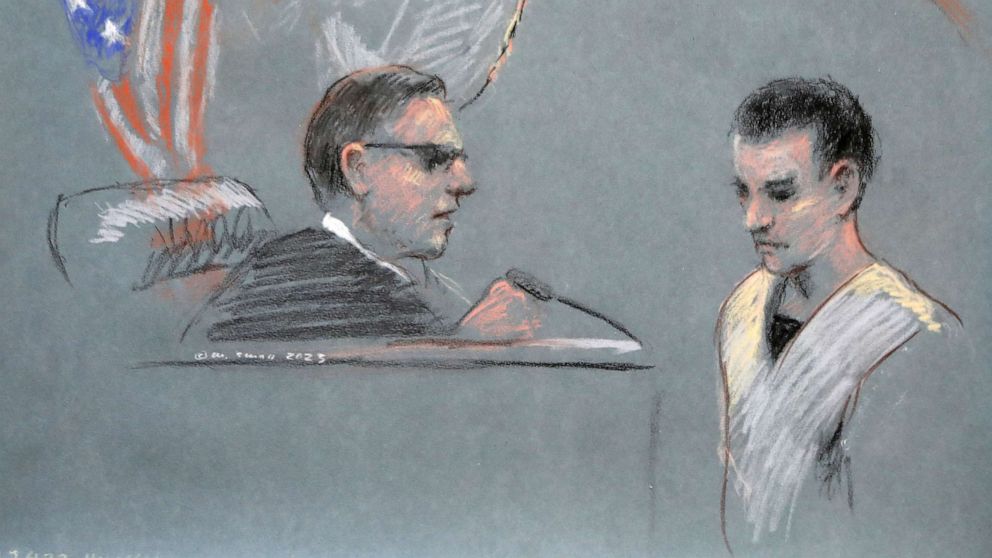 Questions have been raised about how the junior aviator who provided IT support for the 102nd Intelligence Wing had such a high-level security clearance. The Air Force has launched its own investigation into how Teixeira could have accessed the classified documents he allegedly posted online.
The criminal complaint alleged that Teixeira, while not making any claims about the motive, even used his top-secret clearance to search for the word "leak" on April 6, around the time the media started talking about it to report the unauthorized disclosure of documents.
Attorney General Merrick Garland declined to divulge further details of the case on Friday, but stressed the importance of national security, telling reporters, "We intend to broadcast this message."
Teixeira was scheduled to return to court for a custody hearing on Wednesday, but a federal judge granted his team's request for a delay of more time to consider arguments supporting his federal custody.