Does the New DC Movie Universe Really Need to Be Connected?
Since Zack Snyder'S man of Steel debuted in 2013, Warner Bros.' Vision for a DC version of Marvel's densely networked, massively profitable MCU was… arbitrary, to say the least. But now James Gunn and Peter Safran have been hired to oversee an entirely (well, mostly) new DC cinematic universe, and they promise You have a plan– a plan that will show a coherent story through several films and television series set in very different times and told over the years. But… does this new DC Universe need such a plan?
For the fans who have been waiting for someone to be credited for live-action DC entertainment with some kind of coherent vision, I don't want to spoil Gunn's plan, who is currently making a Superman movie, a Batman movie with Bruce, includes Wayne's biological son Damian as Robin, a Swamp Thing film, a Green Lantern show and more. Do I personally have any idea how the heck Gunn could have a continuous narrative thread with a franchise that chronologically begins with a story from Wonder Woman's home island of Themiscyra, but is somehow triggered in the real world by a set from the 1940s, Frankenstein's animated feature called creature commands? I absolutely not. But just because I can't understand it doesn't mean Gunn can't.
Here's what I'll say, but: tHere's one thing that's consistently worked for DC superhero movies for the past several decades, and one thing only: not they connect. DC's standalone films or mini-franchises like Christopher Nolan's Dark Knight trilogy, fared much, much better than Zack Snyder and Joss Whedon's attempt to remake the MCU with the Justice League. If you look at lifetime domestic gross DC's top 10 movies, Only one has attempted to combine superheroes to begin building a universe: 2016 Batman vs Supermanand that was number 7 on the list, making less than The Dark Knight, The Dark Knight Risesthe solo Aquaman And wonder woman movies, jokerand last The Batman. Damn it, 1989 Batman film more than made justice leagueand without adjusting for inflation.
The problem with this proven track record of solo films is that it doesn't invite/lure/require viewers to watch the next film in the overall narrative to continue following the story like Marvel Studios does. That means that even if Warner Bros. had teamed up and been able to release four DC movies a year like Marvel has done, audiences would be able to choose which ones they want to see. Which honestly sounds wonderful to me. But of course, for WB executives, it's an appalling sum of money left on the table.
At least they think so. What I don't think they anticipated is the idea that mass audiences can only support one superhero cinematic universe at a time. The industry is increasingly talking about superhero film fatigue, but the MCU seems determined to push it to the absolute limit with its relentless release streak. But the difference between the MCU and the DCU is that audiences are already hooked on the former. They've invested time and money following the history of the MCU for a decade and a half. While there are certainly some people who want twice as many superhero movies in their lives, there are certainly many who don't.
G/O Media may receive a commission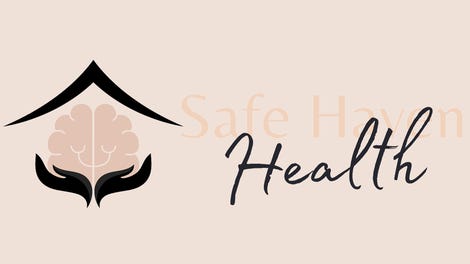 addiction counseling
Health in safe haven
Accessible to everyone
Safe Haven prioritizes your needs with flexible and personalized treatment for substance abuse, particularly opioid and alcohol addiction.
That said, I think Warner Bros. could end up leaving more money on the table by not offering audiences an alternative to the MCU — a universe of superhero movies that viewers can jump in and out of without fear of to miss something. This likely means these DC movies won't reach Marvel's box office heights avenger Movies, but nobody did that either Batman vs Superman or justice league.
What's weird is that it feels like Gunn's initial lineup for his DCU is practically begging to be standalone projects. How do you start an organic, connected DC cinematic universe where Batman has already progressed to his fourth Robin? Or effectively debut tThe Authority, a hybrid of the Justice League in general and Batman and Superman in particular if the Justice League doesn't already exist? If these films were not connected, that would be all right. If these films weren't set in some sort of chronological order, that would free them from whatever Gunn et al. wants them to be – apart from what he devised to tie them all together.
This is not a problem for the projects themselves! I love Grant Morrisons Batman & Robin run, as well All Star Superman. I'm incredibly excited at the idea of ​​seeing both stories inspire Brave and the brave And Superman: Legacy movies. I would like The authority back in the day, and a game of Thrones-meets-Greek mythology paradise lost could be very cool. Honestly, the only DC project that leaves me completely indifferent is this catfish TV Series; Although played by the amazing Viola Davis, Amanda Waller has traditionally never had enough depth of character in any incarnation to helm a solo series.
I'm not saying a Waller show can't be done or that it can't be done well. The same is certainly true of the search for a narrative that somehow fits within this vastly eclectic, disparate group of movies and films. It's only certain DC movies have had success before, and that's when Warner Bros. stopped trying to emulate the Marvel Cinematic Universe. What if it turns out they accidentally stumbled upon something?
---
Want more io9 news? Check out when to expect the latest Wonder, war of starsAnd star trek What's next for the releases DC Universe in Film and TVand everything you need to know about the future of Doctor Who.
https://gizmodo.com/dc-movie-universe-james-gunn-dcu-superman-authority-1850089674 Does the New DC Movie Universe Really Need to Be Connected?