Donald Trump to follow in Joe Biden's footsteps and visit Ireland next month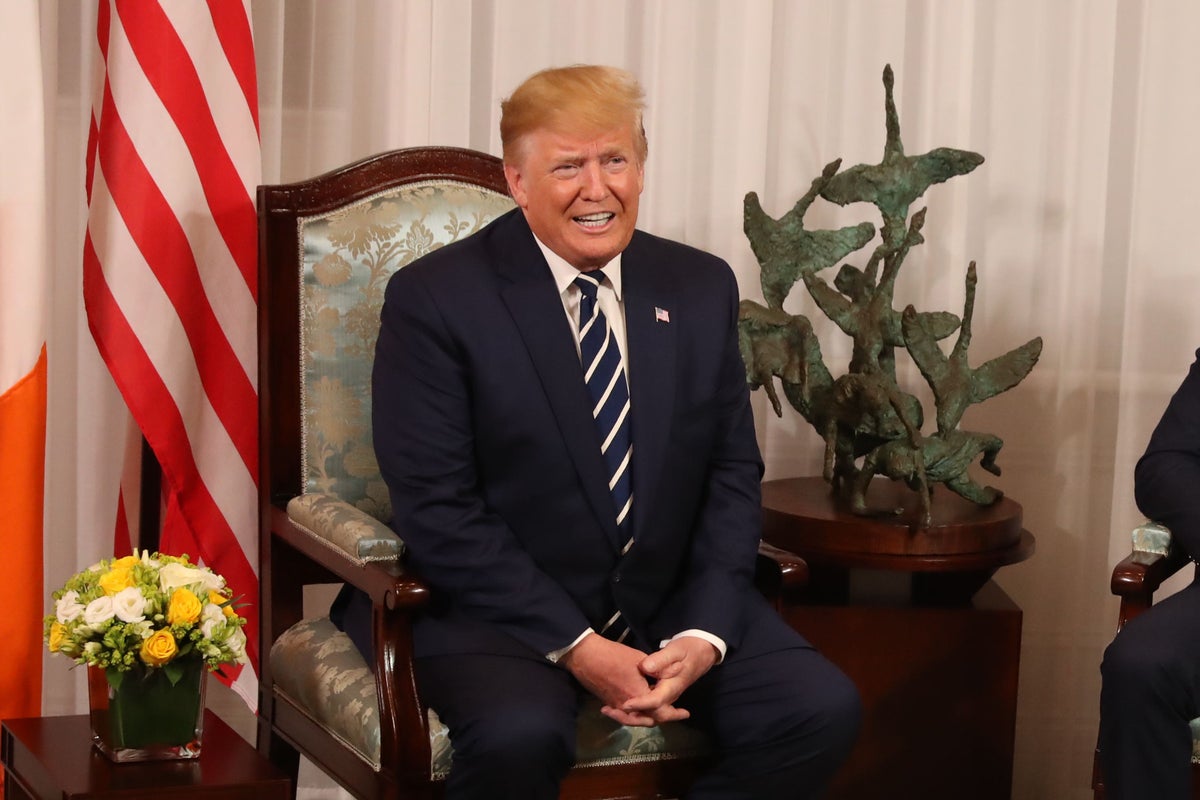 Former US President Donald Trump will visit Ireland next month.
It will come just weeks after his successor, Joe Biden, attended a four-day visit to the island of Ireland.
There is speculation that the two men who went head to head in the 2020 US presidential election could run again in 2024.
Bill Clinton, another former US President, recently visited Northern Ireland where he attended a major conference to mark the 25th anniversary of the Belfast/Good Friday Agreement.
Mr Trump has owned the Trump International Hotel & Golf Links on the outskirts of Doonbeg in Co Clare since 2014.
It has been hinted the resort is expecting the 76-year-old to land at Shannon Airport on May 3 for a layover. The last time the former President visited Ireland, in 2019, he was still in office.
There were some protests during this visit, but Mr Trump and his sons Eric and Donald junior were also given a warm welcome at Doonbeg.
President Biden declared that the US and Ireland are "united by history, heritage and hope" as he concluded his visit to the island last week.
The President said his trip to the city "feels like coming home," telling viewers millions of Americans claim to have Irish heritage, adding, "More would if they could." could."
Taoiseach Leo Varadkar hailed the visit's success and said Ireland undoubtedly had an ally in the White House.
Mr Biden said in his final speech of the tour that he and his siblings grew up with "a fierce pride in our Irish ancestry".
"A pride that speaks to both the history that unites us and, more importantly, the values ​​that unite us," he said.
"To this day I can still remember my father saying at the dinner table, 'Joey, everyone has the right to be treated with dignity and respect,' I can still hear my mother saying, 'Joey, nobody is better than you, but everyone is the same'."
The President also spoke of the Good Friday Agreement, calling it "25 years of peace and progress."
Mr Trump's planned visit comes as he faces court proceedings at home in the United States. He has pleaded not guilty to falsifying business records to hide harmful information ahead of the 2016 presidential election.