Downing Street staffer booed as he removes Larry the cat from No 10 | News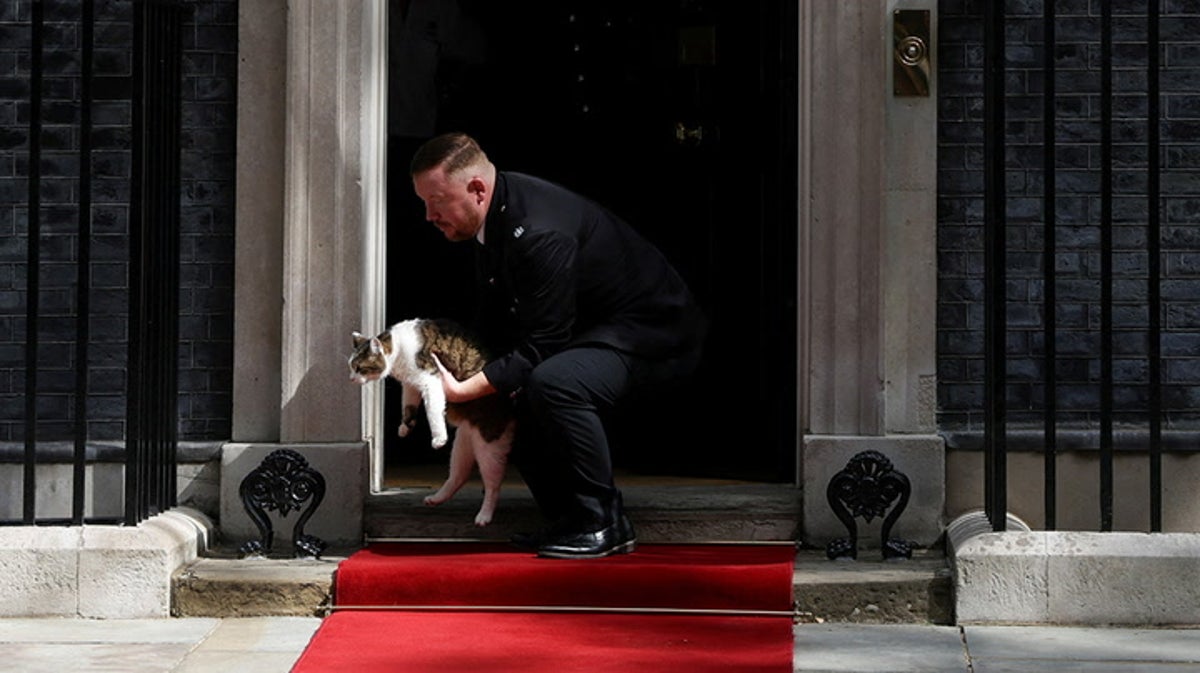 Downing Street staff were booed by journalists as they removed Larry the cat from the doorstep of No 10.
Reporters awaited the appearance of Joe Biden and Rishi Sunak on Monday (July 10) when the famous cat made a welcome appearance.
However, Larry was not there long to mingle and less than a minute after leaving the house he was picked up and taken back to the Prime Minister's residence.
When the cat was brought back inside, several journalists were heard booing.