Drake teases new 'For All the Dogs' album release date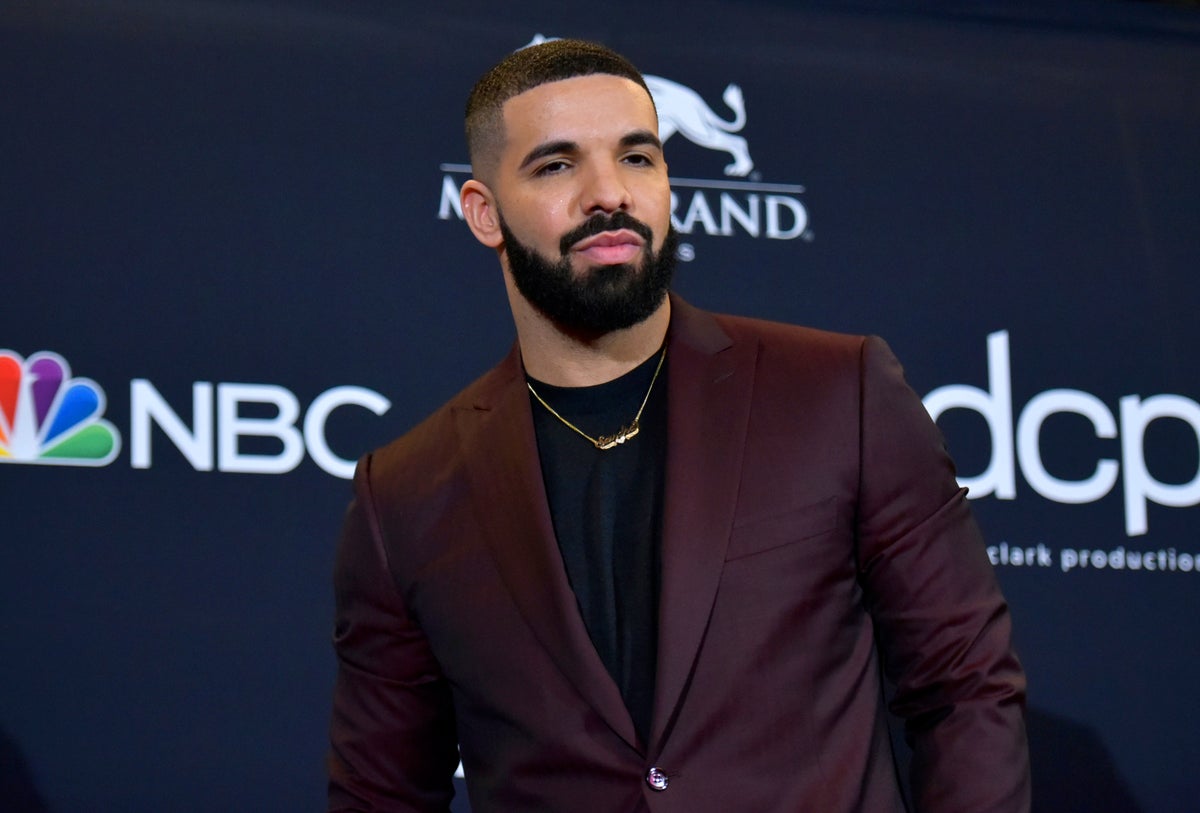 Hip-hop's supreme dog is preparing a new album, and it could be out sooner than you think.
Drake told a packed Barclays Center in Brooklyn Thursday night that his upcoming project For All the Dogs would be out in about "a couple of weeks." The 36-year-old megastar, who is known for releasing music without an announced date, announced the potential project at his intimate Apollo show in January.
In addition to Thursday's announcement, the five-time Grammy winner, who was photographed wearing a Doberman dog mask earlier in the day, said he will also be releasing a new routine on Friday.
Though details are scarce, he confirmed a collaboration with Nick Minaj during a show in Detroit earlier this month. For All the Dogs will be his latest project since the release of his 21 Savage collaborative album Her Loss in November. His last solo release, the dance EP Honestly, Nevermind, was released in 2022.
While the summer of 2023 marked a powerful display of girl power with concerts led by women including Beyoncé and Taylor Swift, Drake's 56-day It Was All a Blur tour has reminded the music world that he must not be forgotten.
Drizzy's Thursday night performance was his third of four consecutive sold-out shows at the Barclays, with three more New York-area performances at Madison Square Garden beginning Sunday. It is his first headlining performance since the pre-COVID Aubrey & the Three Migos tour in 2018.
Drake, who released his first book of poetry with songwriter Kenza Samir titled Titles Ruin Everything: A Stream of Consciousness last month, began his thoughtful, profound album editing Look What You've Done, a piano-accompanied dedication to his mother, uncle and grandmother from 2011's Take Care.
He then embarked on some of his early hits like "Marvins Room," "Say Something," and "Feel No Ways," the relationship-destroying song that became hugely popular despite not being a single. In addition to the early songs, Drake continued to explore more material from his Young Money era before bringing audiences many of his latest and greatest major records from his 35+ song solo setlist.
The Toronto native emphasized the awesomeness of his hit-making, telling the audience, who stayed on their feet for practically the entire two-hour set, "Nobody's (expletive) with me. I've got too many," a sentiment he repeated several times.
Throughout the night, a spectacular light show reverberated through the arena and various giant inflatable objects or figures suspended above the stage orbited Drake. These included a bride, an effigy of Peter Pan, an explosion resembling an exotic dancer, and a giant one-of-a-kind holographic sperm cell — yes, you read that right — with animated sperm cells floating on monitors on the stage floor. He dedicated this part of the concert to his female fans.
Bras have been thrown on stage, objects have also been thrown at performers more recently and even an e-cigarette stick has been thrown. Drake replied: "You're not taking life seriously if you think I'll pick up these vapes and vape with you at the (expletive) Barclays Center. You have a real life evaluation ahead of you."
In an unorthodox concert sequence, Grammy-winning rapper 21 Savage Drake followed with a short set in which he performed some of his major records, including "Red Opps", his post-Malone collaboration "Rock Star", "A Lot'" and "Bank Account". Drake returned and the pair played through songs from Her Loss, including Spin Bout U and Rich Flex.
The 'Best I Ever Had' rapper closed the show by walking off the stage towards a giant Virgil Abloh statue figure while audio from the designer played. Abloh, who died of cancer in 2021 at the age of 41, was a black designer who created groundbreaking combinations of streetwear and high couture, leading many in the fashion world to dub him the Karl Lagerfeld of his generation.
"Not only has he inspired me through the direct conversations we had, but I've met some incredible people through this man," said Drake before closing the evening with his song "Legend".
___
Follow Associated Press journalist Gary Gerard Hamilton at @GaryGHamilton on all of his social media platforms.