Drake warns after fan throws book at him on stage: 'You're lucky I'm fast'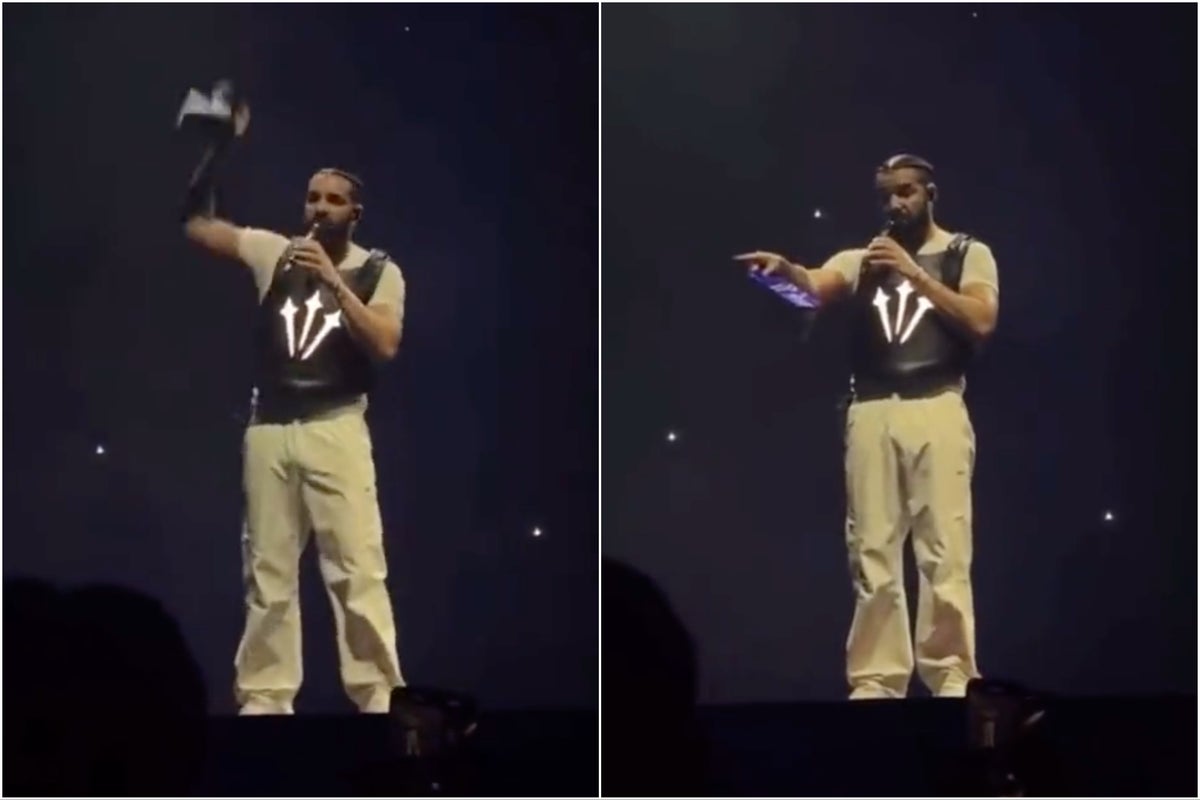 Drake warned a fan after having a book thrown at him on stage.
The "Hotline Bling" rapper and singer was performing in San Francisco on Friday (Aug. 18) as part of his It's All A Blur tour when he became the latest musician to have his performance thrown at.
During the show, a viewer threw a copy of Drake's book of poetry Title Ruin Everything: A Stream of Consciousness with him.
As the book slammed squarely into the 36-year-old's head, Drake gently caught the book in one hand.
"You're lucky I'm fast," he told the crowd in a video captured on social media. "I should have hit you if that hit me in the face."
In recent months, several high-profile musicians have had objects thrown at them on stage.
In June, Bebe Rexha required stitches after being hit in the face by a flying phone, while Ava Max said she scratched the inside of her eye days later when someone jumped on stage and hit her.
Pink also received a bizarre gift from a fan after a viewer threw a bag of her mother's ashes at her during a recent show in London.
After asking, "Is that your mom?" Pink told the audience, "I don't know what to make of that."
This sparked a discussion about the boundaries between fans and artists, including Charlie Puth and Adele, who criticized the behavior.
"This trend of throwing things at artists on stage needs to end," Puth tweeted. "It's so disrespectful and very dangerous. Please just enjoy the music I ask of you…"
Speaking as part of her Las Vegas residency, Adele told the audience: "Have you noticed how right now people are forgetting the damn show etiquette and just throwing shit on the stage?
"Did you see that? I dare you, I dare you throw something at me, I'll fucking kill you."