Drivers would pay per mile on public roads under House proposal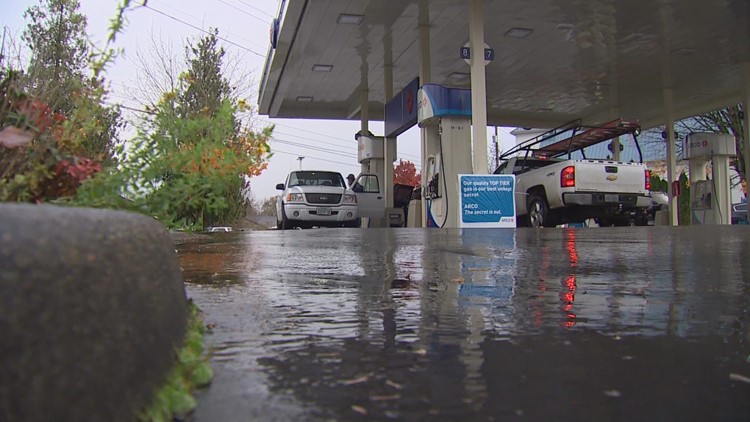 The system will initially be voluntary but will become mandatory for all motorists on January 1, 2030.
OLYMPIA, Wash. – A House proposal that would transform Washington state's gas tax held a public hearing on Tuesday in Olympia.
House Bill 1832 would establish a voluntary road toll program that would impose a 2.5 cent per mile toll for motor vehicle use on public roads in the state.
Under the bill, motorists could voluntarily participate starting July 1, 2025.
>> Download KING 5's Roku and Amazon Fire apps for on-demand live video and newscasts
Participating electric vehicle owners will not have to pay electric vehicle-related fees, which can go up to $275 a year.
Participants will receive tax credits on gas taxes paid throughout the year.
This system will become mandatory for all motorists on January 1, 2030.
"Honestly, it is unpopular on both sides of the aisle," said Senator John Braun, County R-Lewis. "It's the wrong answer to a real problem."
Braun said he favors using sales tax collected from the sale of cars to pay for the road rather than charging drivers by the mile.
Representative Jake Fey, D-Tacoma, said he knows there are "strong" opinions about how the state should pay for roads.
Fey said that under the current funding system, the state would not be able to afford some approved transportation projects.
"We're in a mode where things are going to get worse," Fey said.
He said he was open to changing some details of the proposal, adding, "For the sake of further discussion, something needs to be on the table."
When asked last month about changing to a per-mile funding system, Governor Jay Inslee said it is not a policy he is pursuing.
Inslee said recent climate-related laws that would charge the state's top polluters would be spent on road projects.
The state began funding road projects with gasoline taxes in 1921. A commission has been studying driver-per-mile charging since 2012.
Download our free KING 5 app for updated news stories from across western Washington.
https://www.king5.com/article/news/politics/state-politics/house-proposal-to-pay-per-mile-system/281-ee1ce24f-5ea4-4785-86c5-c87a3a267769 Drivers would pay per mile on public roads under House proposal