Dudamel gets 7-minute ovation after 1st NY Philharmonic concert since music director decision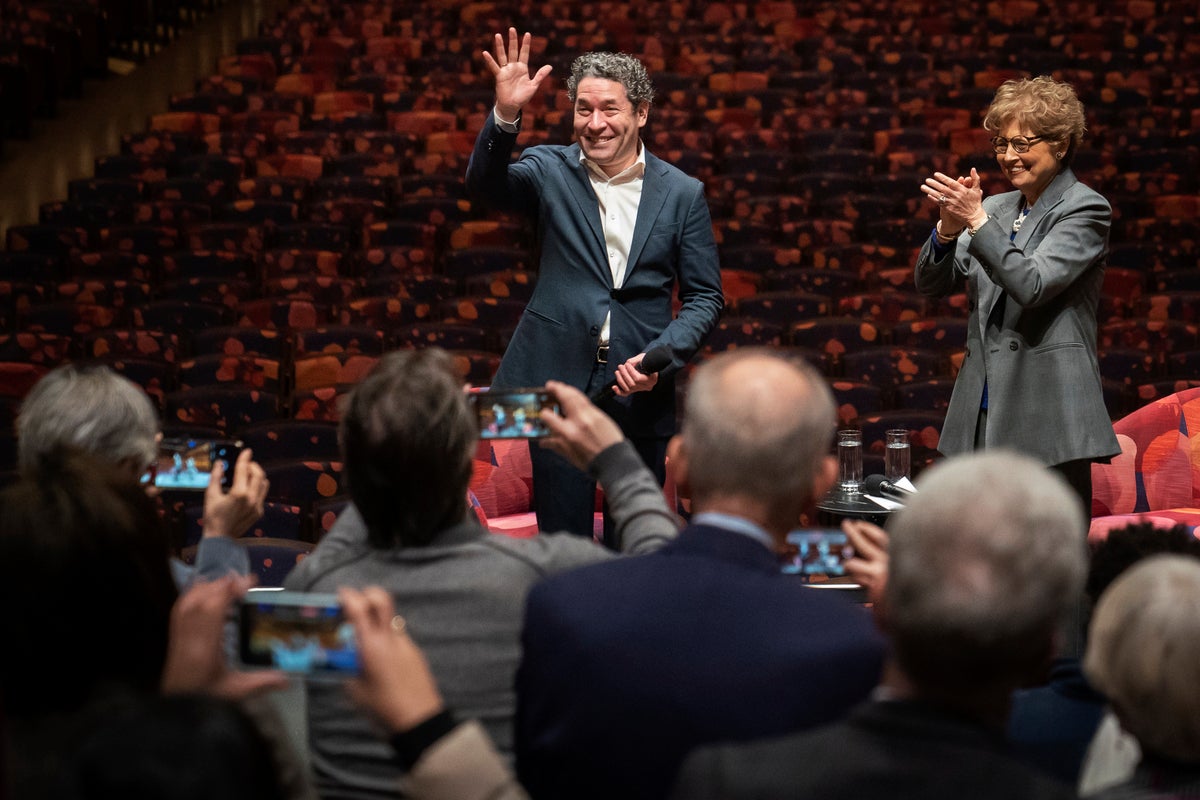 Gustavo Dudamel and the New York Philharmonic received a seven-minute standing ovation Friday night after his first performance with the orchestra since accepting the post of music director.
Dudamel conducted a performance of Mahler's Ninth Symphony at the David Geffen Hall, a program he will repeat on Saturday evening and Sunday afternoon.
The 42-year-old Venezuelan has been the music director of the Los Angeles Philharmonic since 2009 and will leave at the end of the 2025-2026 season. In February, he agreed to a five-year contract as New York's artistic and musical director, beginning in 2026-2027.
Dudamel remains music director of the Paris Opéra, a position he has held since 2021.