E2E 100 partner Universal Partners: protecting against currency flux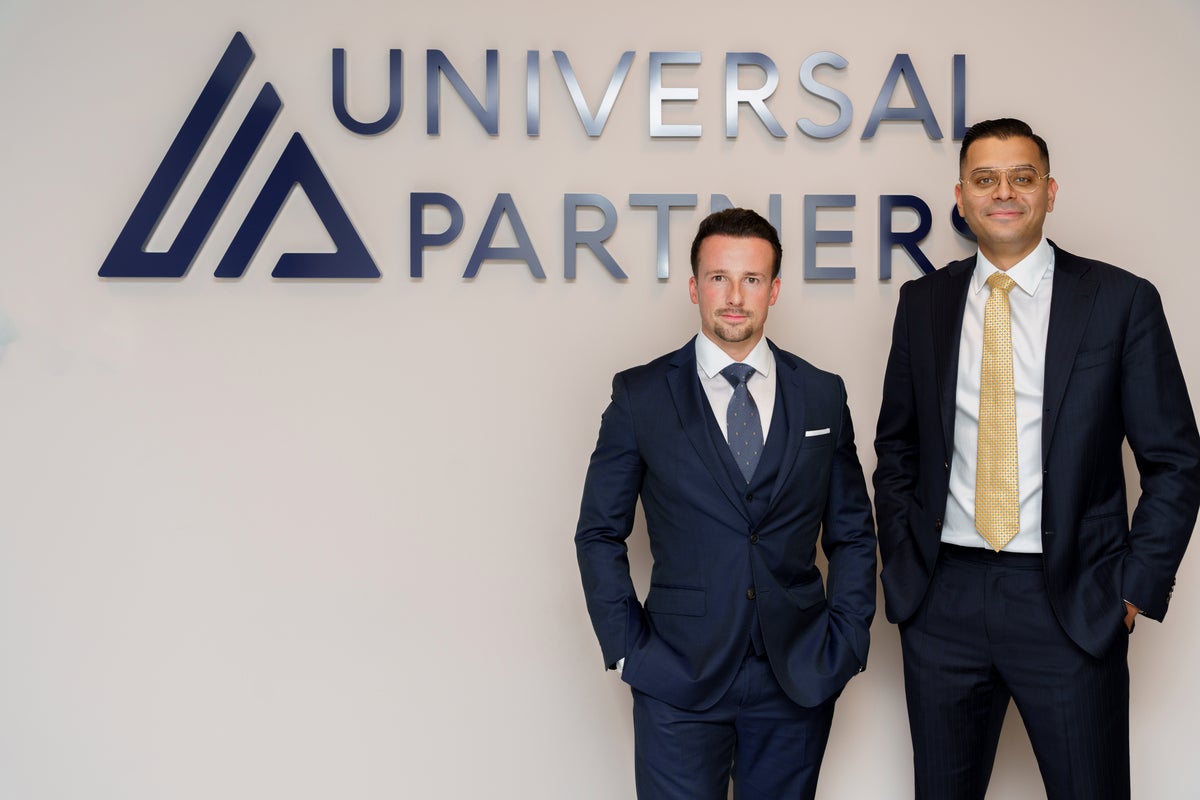 With currency volatility posing a huge financial threat to businesses around the world, our only job is to ensure that this threat is kept at bay. Growing companies cannot afford to have their progress interrupted by uncontrollable factors, and we have a truly unique approach that gives international companies more control over what was previously considered uncontrollable.
A deeper understanding of currency risk
When considering currency risk, it is common for our clients to believe that the only threat is daily volatility and that the way to mitigate this risk is to hedge the currency at a comfortable rate. However, finance departments of growing companies should look a little deeper. With a more comprehensive understanding of various risks and a more agile approach to currency hedging, significant financial gains can be achieved. Avoiding negative market movements is of course a smart decision, but what happens if the market moves positively and your hedge is now at the bottom of the market? Your business is no longer protected but locked into a loss-making contract with no way out in sight.
A shift in mindset across the financial world has led to increased demand for more creative solutions rather than standard products that no longer deliver what businesses need. However, are there many companies offering these solutions?
Our unique offering in a changing landscape
Universal Partners was founded in 2017 to offer a different approach to traditional banks and brokers – and to focus entirely on the needs of the customer. Since we operate in a wide variety of industries and business models, it is inevitable that the requirements of each individual customer are extremely different. With this in mind, Universal Partners takes a customer-focused, advisory approach and aims to use technology to develop innovative protection solutions for our customers.
Using the previous example of a customer with loss-making coverage, Universal Partners has developed a new product that allows companies to combine their current contracts with cheaper ones, increasing the value of their international transactions and increasing their profits. Line. This is achieved by proactively responding to market movements, resulting in new, concurrent contracts being added and a better overall price over a longer period of time.
We have developed a bespoke technology that not only enables the implementation of this strategy, but also provides clients with complete transparency about their market position, resulting in greater clarity about future strategic decisions.
Across the foreign exchange and payments industry, the changing landscape of mergers, consolidations and job losses has led to a wave of customer mismanagement. As companies look for more flexible strategies, they are offered the same products that focus more on the broker's revenue than their own needs. With this in mind, we are seeing more and more companies adopt our approach and reap the benefits.
What measurable benefits does this approach offer?
Like any situation that triggers alarm, market volatility can often lead to panic and knee-jerk decisions if the wrong strategy is used. Staying one step ahead of the market gives companies the time and security they need to always make the right strategic decisions. Working with a proactive and advisory partner like Universal Partners means hard work is done behind the scenes to ensure your company's financial goals are met.
With the USD moving from 1.08 to 1.27 in a year, this means that companies buying dollars face a 17.5% increase in the cost of USD transactions. This is good news for sellers, but we have found that many sellers are hedged at an interest rate of around 1.14 and are now losing out to the market. By executing another contract at around 1.23 in March 2023, this means the overall position has improved to reach a blended rate of 1.19, resulting in profits of over £100,000 on a $250,000 per month commitment would lead.