Eddie Howe says Newcastle cannot 'slap money on table' in pursuit of signing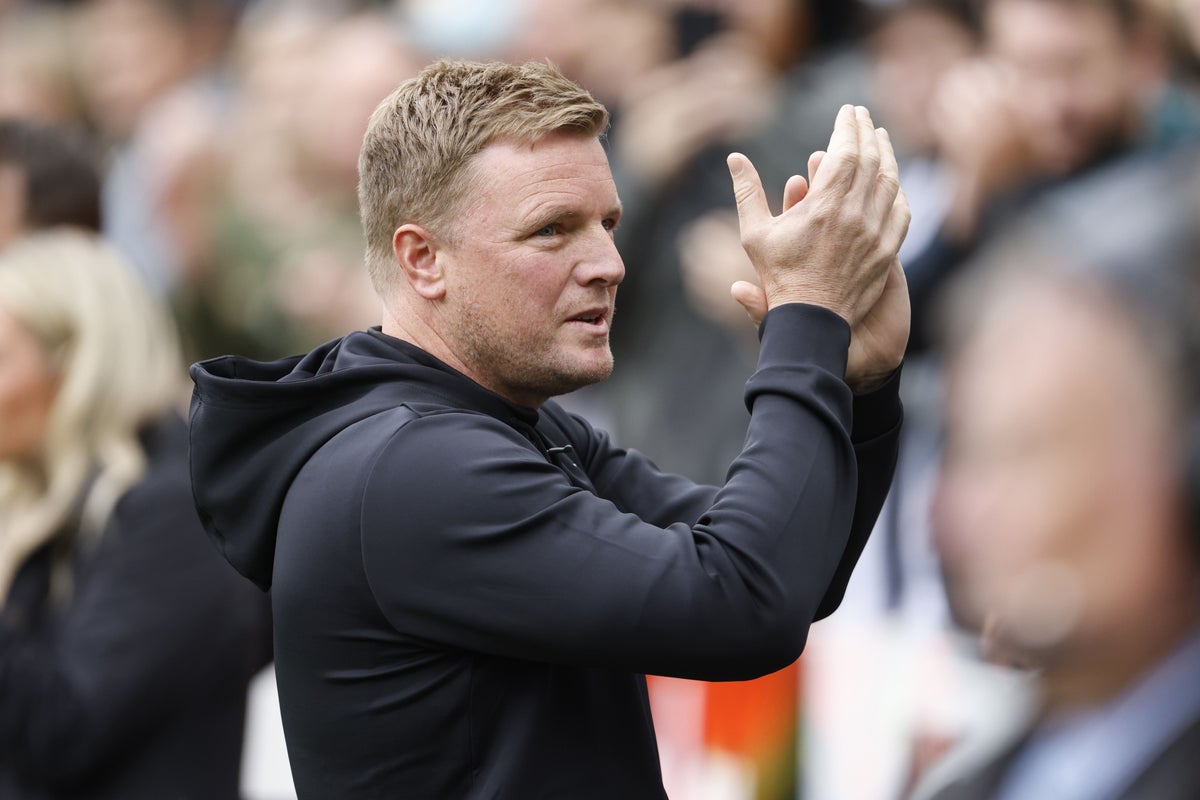 Newcastle boss Eddie Howe has admitted he can't just "put money on the table" as he tries to find the final piece of the puzzle for the new season.
The Magpies, backed by their majority owners, the Public Investment Fund of Saudi Arabia, made a net £95million investment in Sandro Tonali, Harvey Barnes and Tino Livramento at the expense of the late Allan Saint-Maximin this summer, but Howe would like to add one more to The Player needs to make the most of his resources with central defense remaining the focus.
However, the 45-year-old knows the club may need to be "creative" to get another deal across the line and find a way through Financial Fair Play regulations, with loans and tiered payments among the options.
Asked what that meant against Aston Villa on the eve of the start of the new Premier League season, Howe said: "It means we can't just go out there, put money on the table and buy a player." Because of the FFP -Due to current restrictions, we don't have the resources to do this.
"It's about finding a different way instead of paying money in the here and now."
Newcastle have bolstered their squad considerably after finishing in the top four last season which secured their return to Champions League football, but Howe is confident there is yet another deal to be struck.
He said: "I would like to have one more player, I would love that personally and I think then we would have the ideal depth at this point with the injuries we have at the moment."
The Magpies' rise back to the top echelons of the league table came less than two years into the new owners' reign and surprised many, despite the £250million spending spate that helped bring it about.
They have benefited from underperformance from the likes of Liverpool, Tottenham and Chelsea and are likely to face a bigger challenge this time around as TV pundits Gary Neville and Jamie Carragher predict they won't even make the top six this season .
When asked if that was extra motivation, Howe brushed that aside and said: "Ultimately people will always write us off and I urge us all to come together and fight with all our might to prove people wrong – and in my job you have to prove it." People make mistakes every day.
"I've said my ultimate feeling is the fear of failure. Some people might find that negative, but it's driven me throughout my career and I've worked as hard as I can to make sure we don't suffer that experience."
Howe could give Tonali, Barnes and Livramento their competitive debuts against Villa, while defender Fabian Schar is back in contention after suffering a hamstring injury.
However, midfielder Joe Willock is expected to be out until the middle of next month after suffering hamstring problems last season.
Howe said: "I think we'll probably miss him in the first group of games before the first international break."