Elizabeth Olsen thinks it's 'ridiculous' to do her own stunts: 'There's a double for a reason'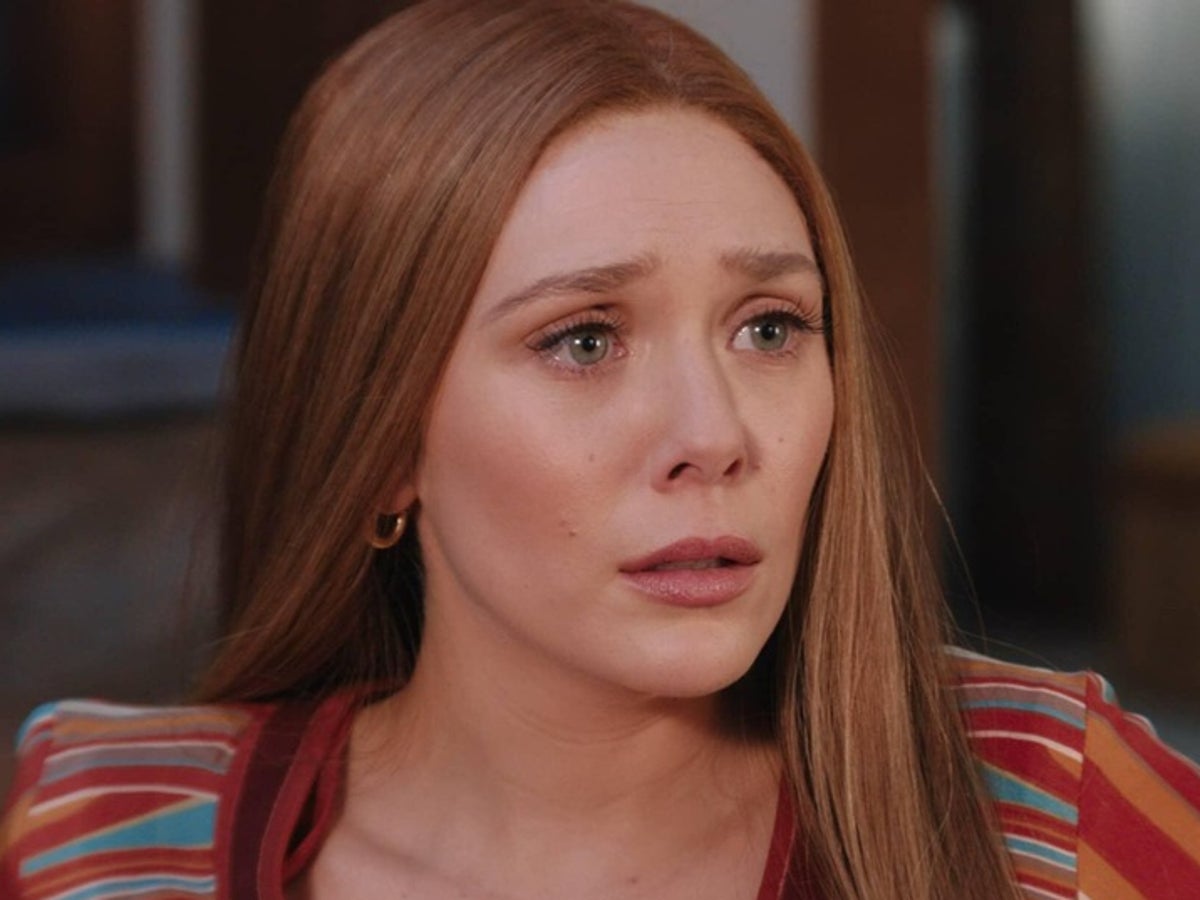 Elizabeth Olsen has said that most of the time she finds doing her own stunts in Marvel movies "ridiculous."
While some actors, like Tom Cruise, are known to love performing their own stunts, Olsen is far less excited about the prospect.
During a recent appearance on The Late ShowOlsen told host Stephen Colbert that she "freaks out a bit" sometimes.
Discussing stunts attached to a wire, the actor explained, "Your stomach is leaving you. It's, I think, the joy that people get on roller coasters that I don't understand, but people love that feeling."
Olsen, 34, said she has "definitely" recovered from the "vertigo" she felt once she started doing stunts.
"Sometimes I'm just like, 'Okay, how many more of these do you want? I can do this all day, kind of. But sometimes I freak out a bit," she said.
She remembers a stunt she filmed for Doctor Strange in the Multiverse of Madnessfor which she had to be dropped from 30 feet, Olsen suggested using a double.
"They wanted to drop me pretty fast so it looked like it had an impact, but I kept landing like Peter Pan, sort of like fencing," she said.
"I thought, 'Just use double. This is so ridiculous. There's a double for a reason. Like, replace face.' They do it all the time."
However, the studio ended up using their version of the stunt in the film. "We had so much technology, growth through these films, and they just chose to really use me," she said.
Olsen revealed that she performed most — but not all — of her stunts herself Avengers: Endgame"which is a waste of everyone's time because a stunt double makes it so much better".
Last year, fans praised Marvel after the studio launched an Oscars campaign for Olsen in relation to her role as Wanda Maxmioff / Scarlet Witch in Doctor Strange in the Multiverse of Madness.
However, Olsen did not secure a nomination. She received an Emmy nod for the same role in the Disney Plus series WandaVisionwhich was released in January 2021.