Ellis Genge reckons Rugby World Cup in France will be a 'wide open' tournament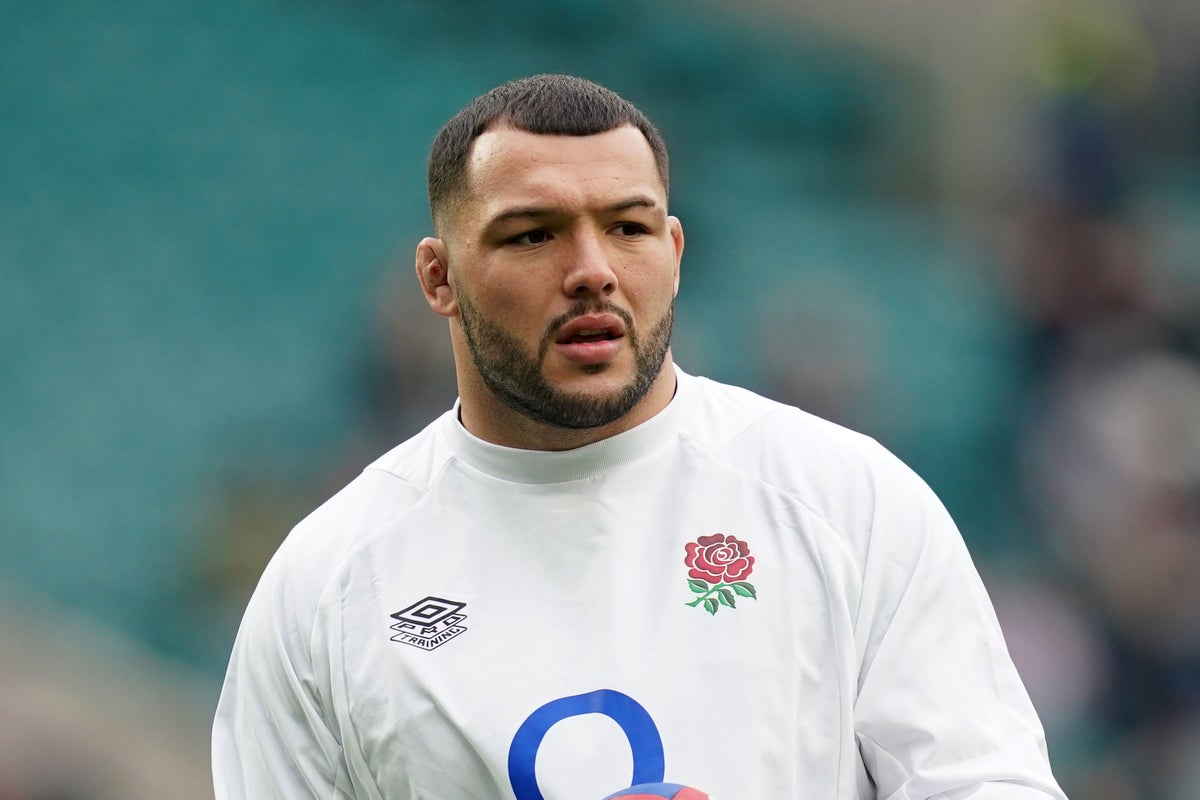 England pro Ellis Genge believes the Rugby World Cup in France is a 'wide open' tournament.
Only four countries – New Zealand, Australia, South Africa and England – have won the competition in the nine previous editions.
But if the current world rankings prove a reliable guide, a new name could be engraved on the trophy this time, with Ireland currently topping the list and France third.
"Someone spoke to me recently and said that Ireland, South Africa and Eddie (Jones) would be returning to Australia," England base Genge said.
"They didn't even mention New Zealand, so that shows where people's heads are. New Zealand is still one of the best teams in the world.
"You've seen the surprises we've had over the past few years and I think it's completely open.
"I think every good team is very, very good at what they do. There is no magic potion.
"You have to be very good at what you set out to do, and all the best teams in history have done that.
"I think the key factor is finding your own identity and being really good at it. It's about hanging your hat on something."
While Ireland, New Zealand, South Africa and Scotland are all in the top half of the draw, the first hurdles for England appear to be group rivals Argentina – they meet in Marseille on September 9 – and potential quarter-final opponents Australia, Wales or Fiji they reach the last night.
Genge is expected to win his 50th cap sometime during England's World Cup warm-up programme.
Since the last tournament in Japan four years ago, when Genge came on twice as a substitute, he has captained his country and established himself as England's mainstay.
He is also one of two World Cup vice captains appointed by head coach Steve Borthwick and serves as an understudy to World Cup captain Owen Farrell alongside Courtney Lawes.
When asked how much he's grown as a player since the last World Cup, Genge added: "To be honest, I wouldn't even put it down to growing as a player. You grow more as a person.
"I had two children during this time. Being busy with my family, I moved back home (to Bristol).
"I'm probably much better off psychologically than looking at my on-pitch performances, which have obviously been bolstered by what's happened off the pitch." They definitely agree.
"It's about the mentality of switching off, which I'm pretty good at, and then turning it on again when it matters most.
"It's easy to switch off when you have two small children and a dog – and a very big dog at that! This has really helped me as a person, and the gym (Genge's fitness store) is another way to take my mind off exercise.
"I'm more of an experienced player at this World Cup and I can't wait to be there. I really want to get started now."
* Ellis Genge is a Dove Men+Care Ambassador. For more rugby and personal growth and self-care stories, follow @DoveMenUK Twitter or @DoveMenCare Instagram