Emergency alert: Three responds after phone users complain they did not receive test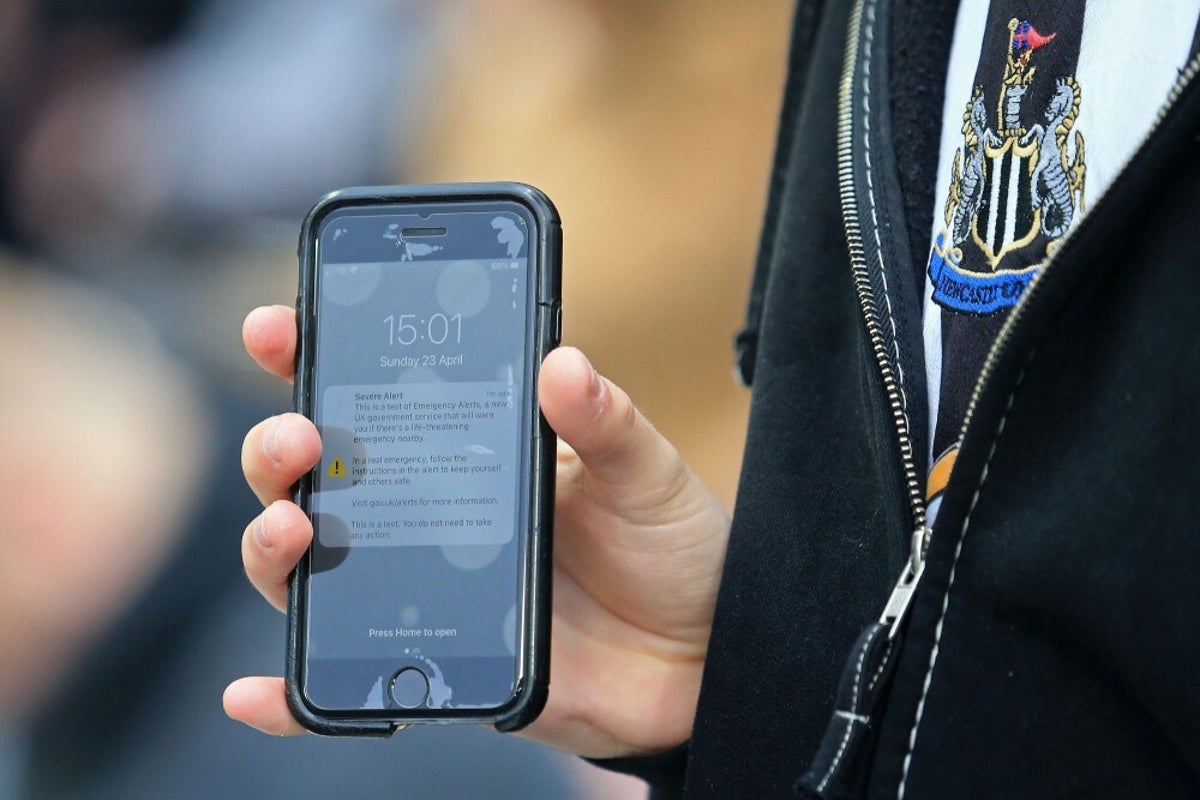 Millions of phones across the UK blared a siren on Sunday as part of a test for a new national emergency alert system.
Although the plan was for the 3pm loud alarm to be activated on all devices using 4G and 5G networks in the UK, some phone users, including some on the Three network – one of the UK's largest – complained they didn't received the warning.
The alarm sounded for 10 seconds and displayed a message informing phone users that no action was required in response to the test.
The message read: "This is a test of Emergency Alerts, a new UK government service to alert you if there's a life-threatening emergency nearby.
"In a true emergency, follow the instructions in the warning to protect yourself and others.
"Visit gov.uk/alerts for more information. This is a test. You do not have to do anything."
In a statement, a spokesman for Three said: "We are aware that a number of customers have not received the test warning. We are working closely with the government to understand the reasons for this and to ensure this does not happen when the system is in use."
One social media user said: "Well that was disappointing, no #emergency alert on my phone or my husband's and yes we turned them on."
Another added: "No warning on my Pixel 6 Pro, although I can see I'm not the only one. And nothing on my old Nans iPhone either, even though it's running on iOS 12. A bit strange!"
The system is said to be used in life-threatening situations, including floods and wildfires, but some Britons have now raised concerns about the system's effectiveness as a large proportion of people have not received the test.
The message was sent to 4G and 5G cellphones, causing the devices to emit a tone and vibrate for up to 10 seconds. Phone users were prompted to acknowledge the alert by swiping or clicking the message before continuing to use their device.
The Cabinet Office said it would review the outcome of Britain's test of the new warning system.
The department said that while the vast majority of compatible phones received the alert, officials are aware that "a very small proportion of mobile users on some networks did not receive it".
It said the matter would be investigated as part of Sunday's test review.
A Government spokesman said: "We have effectively completed the test of the UK's Emergency Alert System, the largest public communications exercise of its kind ever undertaken.
"We are working with mobile network operators to verify the result and any lessons learned."