England vs Spain: Millie Bobby Brown and Mel C lead celebrity support for the Lionesses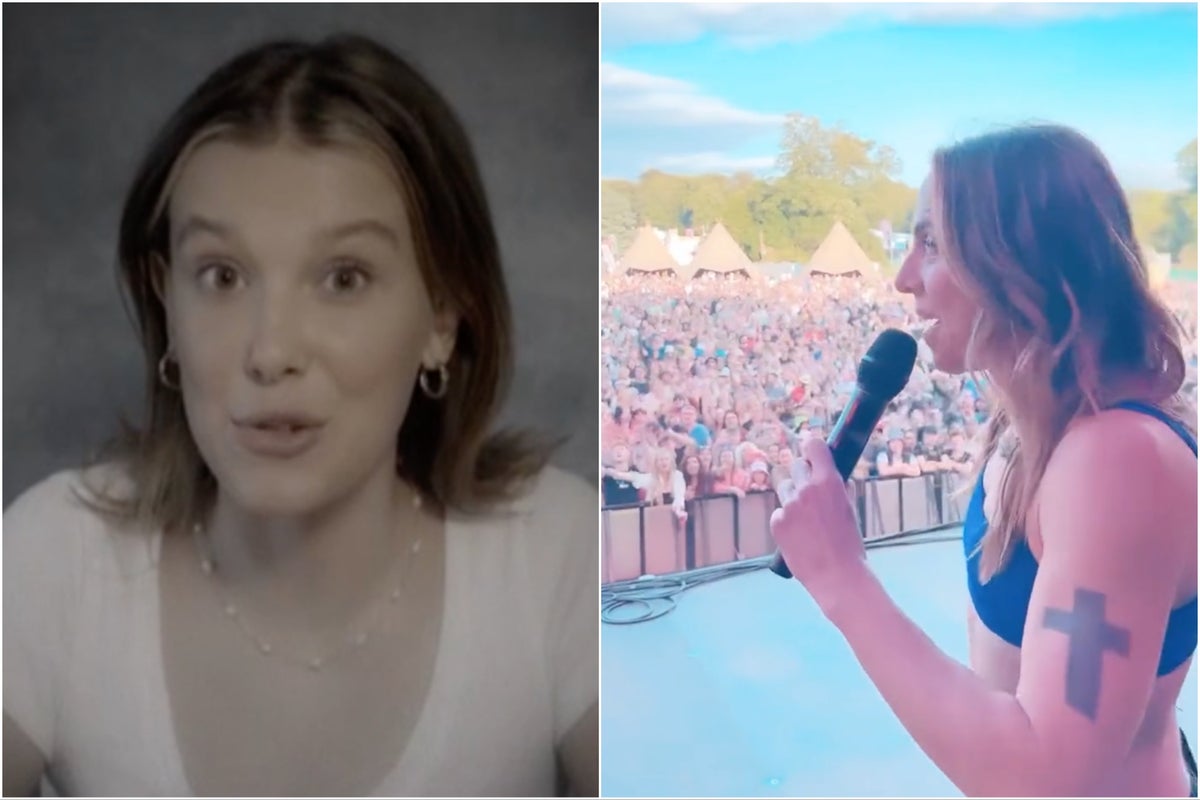 Millie Bobby Brown and Mel C are among the celebrities who cheer on England's Lionesses ahead of their historic performance in the Women's World Cup final.
The English team meets Spain in Sydney on Sunday morning (20 August).
It is the first time since 1966 that an England men's or women's team has reached a World Cup final, with the nation taking a break for the historic occasion.
You can Follow The Independent's live blog for updates.
Both King Charles and Prince William have offered their support for the team ahead of the game, and other celebrities have also expressed their support on social media.
Speak with The IndependentRick Astley delivered a message of support to the team.
"Lionesses, one more game to win and then your roar will reverberate for eternity!" he said.
singers and RuPaul's Drag Race UK Star Bimini told The Independent: "It's incredible to see the Lionesses taking the world by storm. This is your time and it's been a long time coming. We are all so proud of everything you have achieved."
stranger things Star Millie Bobby Brown offered her support to the team members in a video BBC Sports before the final.
Describing the team as "strong, brave, unstoppable," Brown said, "Everyone carries the cheer deep inside them." That force of nature. That voice of hope. That determination. this ability. This leadership. That power.
"We see them. They are all of us. They are the best of us and ready to take the final step. The greatest thing they will ever take, right here in the moment. Now is their time. We see them."
"Come on ladies good luck," Rylan tweeted.
Former BBC breakfast Host Dan Walker also offered his support, backing Prince William in the face of criticism over his decision not to attend.
"I hope the @Lionesses make it today," he wrote.
"I'm not sure why some people are so upset about Prince William not going to the game. We all know he would be hit hard because of the cost and the climate impact of flying all the way to Australia for a football game. Come on England."
The Spice Girls' official Twitter account also shared a clip of Mel C on stage as the audience sang "It's coming home" from Baddiel and Skinner's England anthem, "Three Lions."
"Lionesses, we are so, so proud of you," she said.
"Bring it home @Lionesses!" the accompanying tweet read. "We're all behind you! Good luck in the @FIFAWWC Finals today."