Esther Rantzen announces that her lung cancer is in the fourth stage: "Nobody knows if the drug works"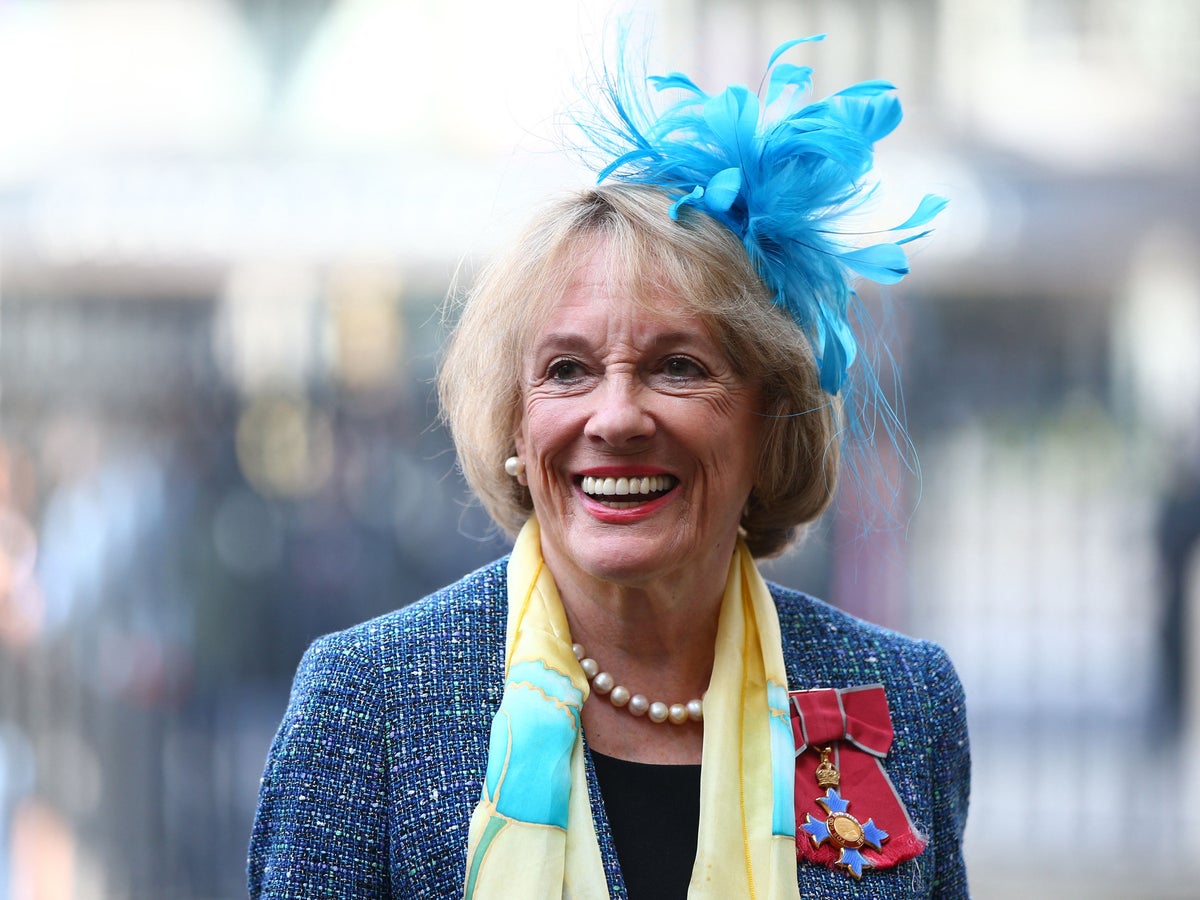 Dame Esther Rantzen has given an update on her lung cancer and now reveals it is stage 4.
The TV presenter first announced her cancer diagnosis in January and said she no longer wanted to keep her health condition "a secret".
"In the past few weeks I have discovered that I have lung cancer which has now spread," she wrote in a statement at the time.
"I am currently undergoing various tests to determine the best treatment."
Now, months after undergoing the tests, Rantzen said so daily mirror that she's taking "new drugs" but "nobody knows if it's working or not."
"But I'm going to have a scan done pretty soon, which will reveal a thing or two," she said.
Reflecting on her life, Rantzen said, "Being diagnosed with stage four lung cancer made me realize how lucky I was."
For 21 years, between 1973 and 1994, she was a presenter for the BBC So life is! During this time, in 1986, she founded Childline, a charity promoting child protection.
In 2012, she later founded her second charity, Silver Line, which aims to combat loneliness among older people.
"I'm not good at having regrets," admitted the 82-year-old Rantzen. "What I appreciate most are the amazing friendships I owe So life is! Over the past 50 years, the people I've met and the team that's worked so hard and laughed so much have worked together for so long."
In her earlier statement, she expressed her gratitude for her three children, Miriam, Rebecca and Joshua, who have been "the most wonderful support, company and source of love and laughter."
She shares her children with her late husband, fellow television presenter Desmond Wilcox, to whom she was married from 1977 until his death in 2000.
Rantzen is best known for his presentations So life isa satirical current entertainment show.
In 2015, her charity work made her a DBE for services to children and the elderly.