European heatwave news: Italy and Spain gripped by deadly 'Cerberus' temperatures as cities placed on red alert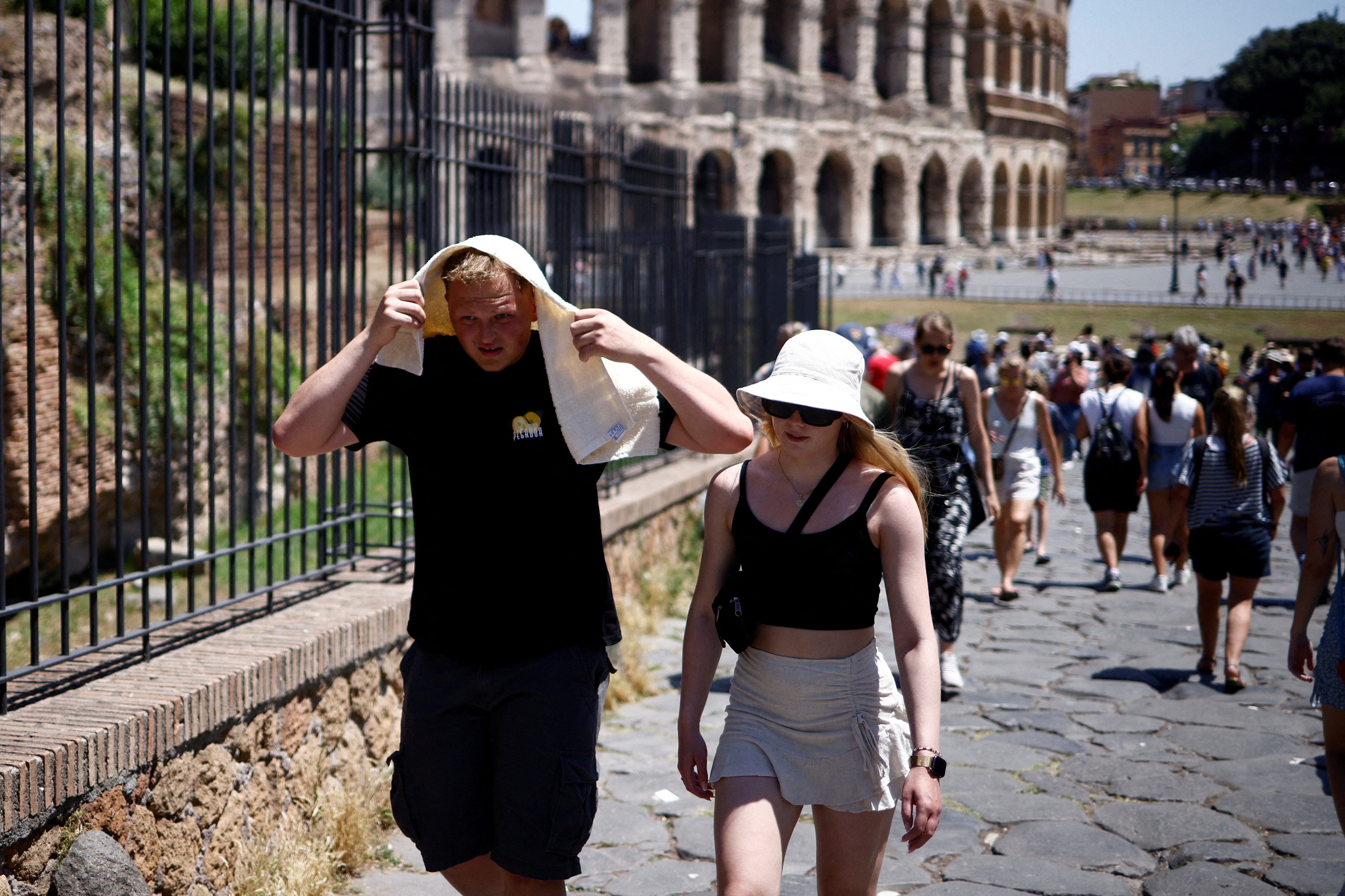 A deadly heatwave sweeps across Europe. In Spain, ground temperatures will reach over 60°C, while thunderstorms have been forecast for France.
The heatwave – dubbed 'Cerberus' by Italian forecasters – may bring record-breaking temperatures in the coming days, with a possible 48.8C in Italy.
Due to the severity of the extreme weather, a heat map for Europe has turned dark red and even black in some areas.
Forecasters have said the heatwave could last up to two weeks and one person has already died as a result.
The 44-year-old worker was reportedly painting a crosswalk in the town of Lodi outside Milan, Italy, in the 40C heat on Tuesday midday when he collapsed. He is said to have lost consciousness due to the intense heat.
"We are facing an unbearable heat wave," Italian MP Nicola Fratoianni tweeted.
"Perhaps it is the case that in the hottest hours all reasonable precautions are taken to avoid tragedies like today in Lodi."