European summit opens in Moldova with Ukraine war, regional conflicts on agenda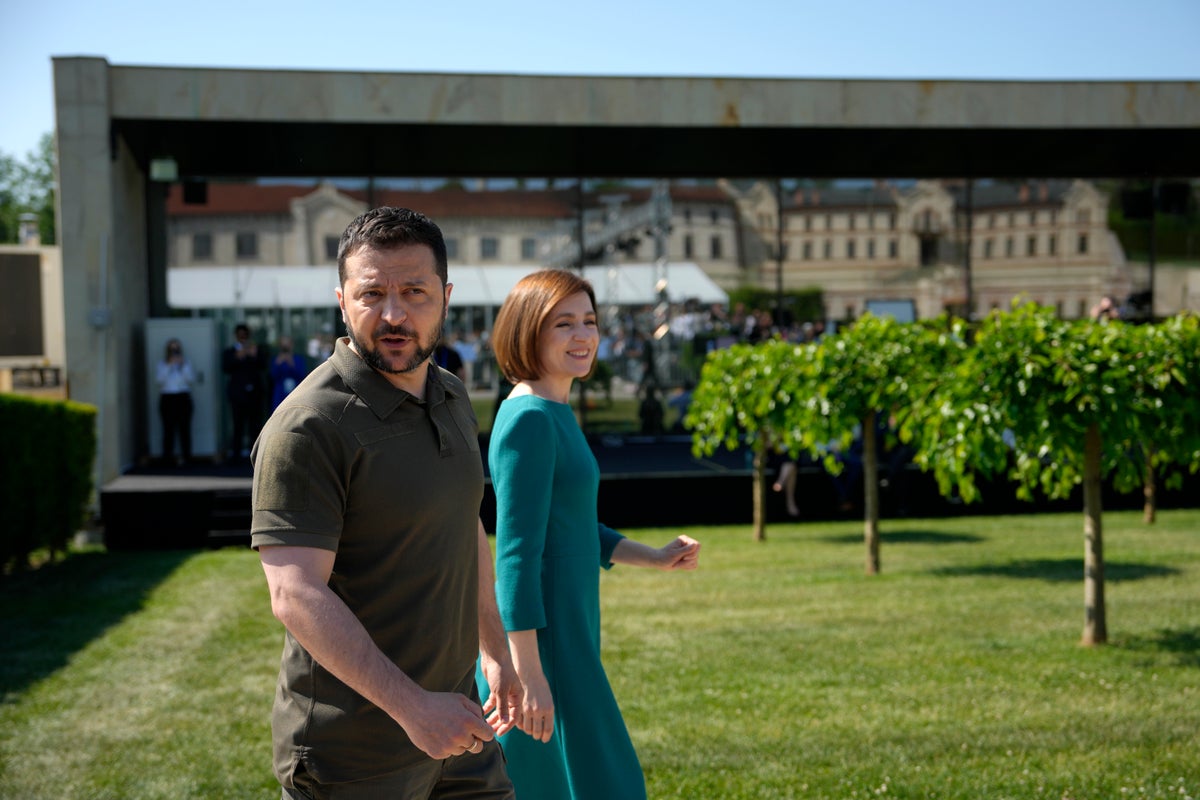 Ukrainian President Volodymyr Zelenskyy arrived in Moldova on Thursday for an extended summit of some 50 European leaders and became the focus of an event aimed at quelling regional conflicts and strengthening unity in the face of the Russian war.
The European Political Community Meeting, a pan-continental gathering of leaders from 47 countries, brings together leaders from European Union countries and other countries from the south and east of the 27-strong bloc – a region bordering on a His relationship with Moscow came at a turning point with Russia's invasion of Ukraine last year.
The EU, represented at the summit by the Union's top diplomat Josep Borrell, European Commission President Ursula von der Leyen and European Council President Charles Michel, wants to use the summit to reach out to many Eastern European countries who for decades were within the Soviet Union or under its immediate sphere of influence and to strengthen the continent's unified response to Russian aggression.
The decision to hold the summit in Moldova, a former Soviet republic of around 2.6 million people, is seen as a message to the Kremlin from both the EU and Moldova's pro-Western government, which had been granted EU candidate status in June last year at the same Time like Ukraine.
Surrounded on three sides by Ukraine, Moldova, Europe's poorest country, is aiming to join the EU by the end of the decade and has consistently signaled its support for Ukraine and taken in war refugees.
Moldova's President Maia Sandu said from the summit's venue, a 19th-century castle and vineyard some 35 kilometers (21 miles) from the capital Chisinau, that a key objective of the summit is to "restore peace on the continent" and the To protect democracy in Moldova and Ukraine from threats from Russia.
"We must reaffirm our support for Ukraine as it resists Russian aggression," she said. "Ukraine is keeping Moldova safe today and we are very, very grateful for that."
Zelensky, the first foreign leader to arrive for Thursday's summit, dressed in his signature olive green shirt and cargo pants, entered a spacious courtyard of the palace before meeting Sandu on a red carpet.
He thanked the Moldovan people for hosting Ukrainian refugees and said that both Ukraine and Moldova are destined to work "shoulder to shoulder" for EU membership.
"What is very important: our future in the EU," he said, adding that his country is ready to join NATO whenever the western military alliance is ready to accept it.
"I think security guarantees are very important, not only for Ukraine, but also for our neighbors, for Moldova, because of Russian aggression in Ukraine and possible aggression in other parts of Europe," Zelenskyy said.
Other summit participants include German Chancellor Olaf Scholz, French President Emmanuel Macron and British Prime Minister Rishi Sunak.
Scholz and Macron, along with EU Council President Michel, will attend one of the key meetings of the summit: talks with the leaders of Armenia and Azerbaijan, two former Soviet Caucasian neighbors that have been waging wars over contested territory.
This area, Nagorno-Karabakh, was the scene of a conflict between Armenia and Azerbaijan in 2020 that killed more than 6,000 people. The war ended with a Russian-brokered ceasefire, under which Armenia gave up areas around the region.
Nagorno-Karabakh is within Azerbaijan, but since 1994 ethnic Armenian forces, with support from Armenia, have controlled the region and surrounding areas. Recent negotiations between the two nations over the area have raised hopes that a breakthrough could be made at the Moldova summit.
Another lightning bolt will be the recent flare-up in ethnic tensions between neighboring Serbia and Kosovo, whose leaders are also expected at the summit. NATO has announced it will send 700 more troops to northern Kosovo to quell violent protests after 30 international soldiers were injured in clashes with ethnic Serbs there this week.
Recent violence in the region has raised fears of a resurgence in the 1998–99 Kosovo conflict, which claimed more than 10,000 lives, left more than a million homeless and led to a NATO peacekeeping mission that lasted nearly a quarter of a century.