Eurostar boss: cheaper tickets for London-Paris trains are coming back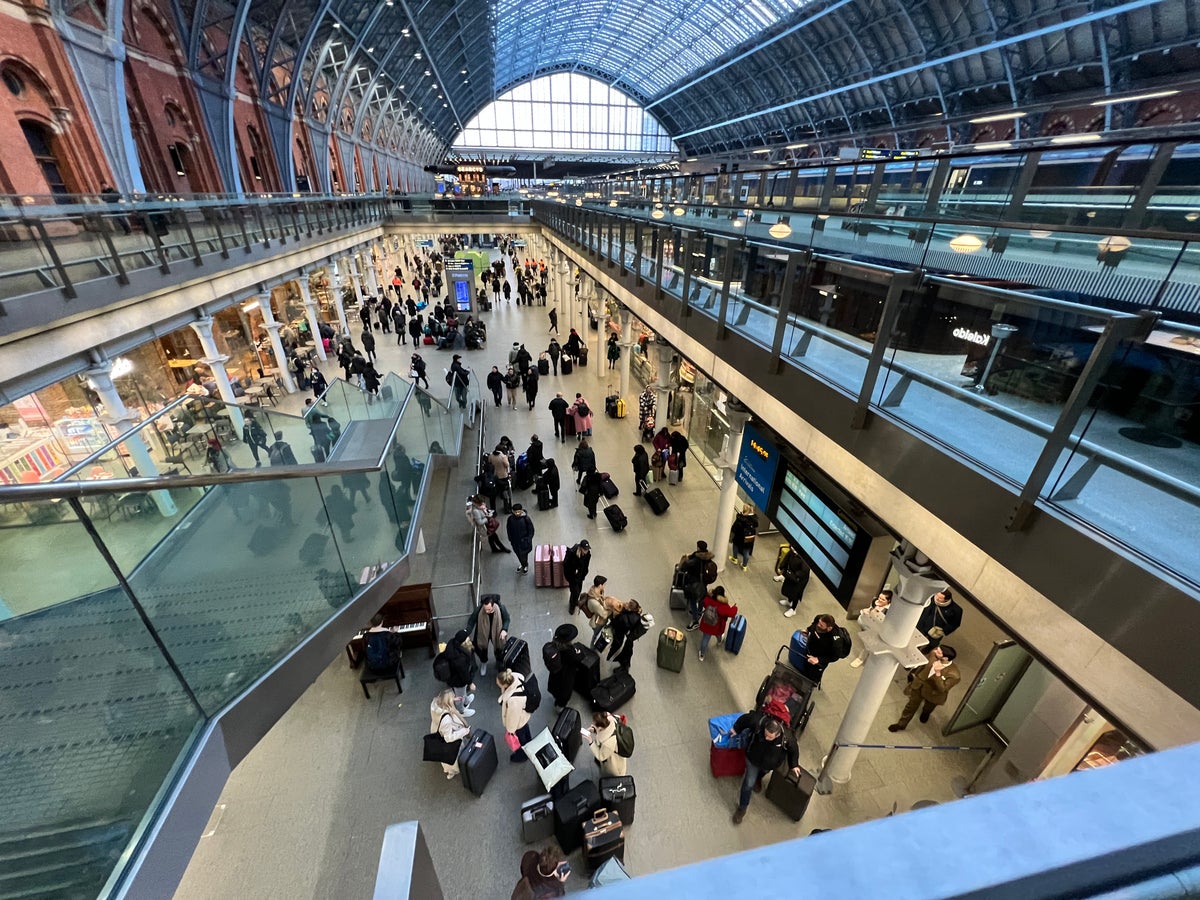 The Trans-European race, taking place this week from London to Istanbul, is reminiscent of a mystery tour. Promoter, Wigan-based company Lupin Travel, revealed the location of checkpoints across the continent just minutes before the 10am start on Saturday. Except for the first. Race director James Finnerty told me, "They got the first checkpoint early, and it was in Paris, because it would be exploitative to force people to buy a Eurostar ticket at the last minute."
I checked and the only seats were in the Business Premier priced at £325 one way. Space on the high-speed train from London St Pancras International to Paris North is a scarce and coveted commodity, and the allocation of such coveted commodities is usually based on price. Good luck to Eurostar, which has arguably been hit harder than any other transport company by the Covid pandemic – and the absurd decisions taken by governments on both sides of the English Channel on travel restrictions.
If I book a day in advance for midweek I can find tickets from London to Paris for £149 one way – but only for the last train of the day. Almost all departures are £195 or £218. In comparison, easyJet from Luton to Paris Charles de Gaulle Airport and Vueling from Gatwick to Paris Orly cost well under £100 even at the last minute.
Demand appears to be red hot – at the same time, supply is limited due to post-Brexit passport requirements. Following the democratic decision to leave the European Union, the UK government negotiated allowing UK holidaymakers to become third-country nationals, with passports carefully checked and stamped. When the Eurostar terminals at London St Pancras International and elsewhere were designed, no one expected such a situation. Therefore, selling every seat – especially on the morning trains – is simply not possible without bringing the entire complex complex to a standstill. Capacity is limited.
For a summer review of operations and to ask about fares, I literally grabbed the last available seat on a train from London to Paris. On arrival in the French capital, I sat down for a chat with Eurostar Managing Director Gwendoline Cazenave.
Since our last meeting, she says, the pressure has eased thanks to increased staff and improved eGates.
"When we met in January, we talked a lot about the stations. It's still one of my biggest concerns. But we've improved since then.
"We still have trains that we limit to fix the travel experience and make sure trains are on time, but it's a lot fewer."
Good news, then – at least until the long-delayed EU entry/exit system with its requirements for fingerprints and facial biometrics is introduced.
But I was wondering when I can buy one of the £39 introductory fares between London and Paris, Brussels or Amsterdam?
"The first thing that's really important – and I'm very committed to that – is that our entry prices haven't changed.
"London-Paris is still £39. I really don't want to increase our entry prices. Our costs have increased, energy costs have tripled. So yeah, we have, you know, profitability issues, but we're really keen to keep those entry-level prices."
The problem this summer, says Ms. Cazenave: "We have more and more private customers and fewer and fewer business customers."
The change in passenger profile is causing seats to sell out much earlier on summer flights, driving up fares for those of us who don't commit far in advance.
In fact, the handy 'Find Lowest Fares' button on eurostar.com shows that single tickets worth £39 are available for September and beyond – providing you book a return journey. As the summer holiday wave wears off, there will be more good news: promotional fares on a combination of Eurostar and Thalys trains to destinations such as Liege, Aachen and Cologne. The two high-speed operators are merging and smarter pricing is part of the plan.
"We want to keep the railways affordable. As long as we can make promos, we'll make them. That's really the mindset we want to represent," says the Eurostar CEO.
"Our project is a growth project."