Everton sale to American firm agreed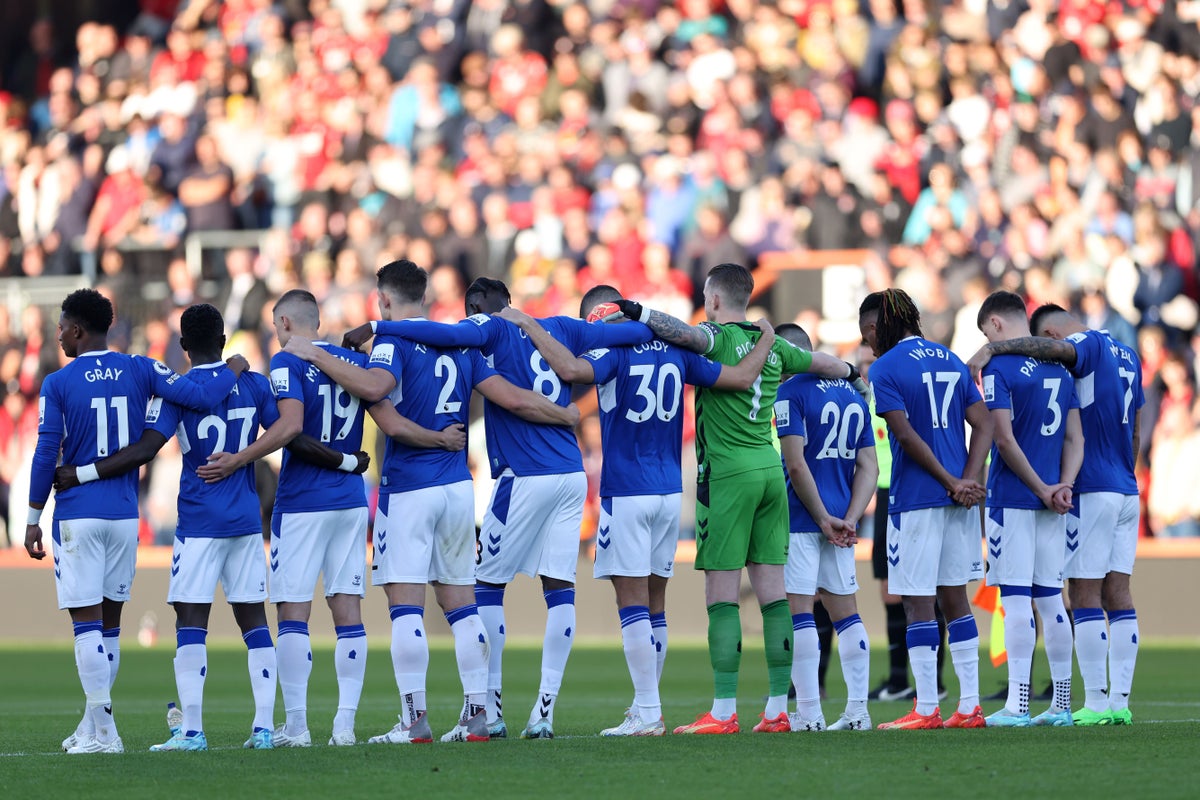 Farhad Moshiri has agreed a deal to sell Everton to American investment firm 777 Partners.
The British-Iranian businessman, who owns 94.1 percent of the shares, will sell his entire stake in 777, which has also invested in Sevilla, Hertha Berlin, Genoa, Vasco da Gama, Standard Liege, Red Star and Melbourne Victory.
It will mark the end of Moshiri's disastrous reign as manager at Goodison Park, where Everton have spent around £700m on players in seven years, narrowly avoided relegation in the last two seasons and are now winless in the Premier League.
Moshiri, who appears to be short of cash since his long-time business partner Alisher Usmanov was hit with sanctions following Russia's invasion of Ukraine, had been looking for investors to help finance Everton's new stadium at Bramley-Moore Dock, the Costing £500 million, it is scheduled to open in 2024.
He was in talks with American firm MSP Sports Capital and real estate tycoon Maciek Kaminski, but his original plan was to sell a minority stake.
Moshiri plans to write to the club's minority shareholders and ask for their support for the deal. Everton believe it will be ratified by the Premier League and should be completed in the calendar year.
Moshiri said: "Since I first invested in Everton over seven years ago, the nature of ownership and financing of top football clubs has changed immeasurably. The days of an owner/patron seem to be out of reach for most and the biggest clubs today are generally owned by well-funded sports clubs [private equity] Companies, specialized sports investors or state-sponsored companies and funds.
"I have been outspoken about the need to bring in new investment and complete the financing of our iconic new stadium at Bramley-Moore Dock on the banks of the Mersey, which I have primarily funded to date. I have spoken to a number of parties and considered some strong potential opportunities.
"However, through my long discussions with 777, I believe they are the best partners to take our great club forward, with all the benefits of their multi-club investment model." This agreement gives us an experienced and well-connected investor in football clubs, which will help maximize commercial opportunities and we have secured full funding for our new stadium, which will be the crucial element to Everton's future success."
Josh Wander, founder and managing partner of 777 Partners, said: "We are truly honored by the opportunity to join the Everton family as stewards of the club and consider it a privilege to build on its proud heritage and values can." .
"Our primary aim is to work with fans and stakeholders to develop the sporting and commercial infrastructure for the men's and women's teams that will deliver results for future generations of Everton fans. As part of this, we are committed to a long-term partnership with the local community and are working on important projects such as developing Bramley-Moore Dock into a world-class stadium, enabling thousands more Everton players to attend our home games and contributing to the economic and contribute to the cultural revitalization of Merseyside."