Ex-NFL star Mike Williams dies aged 36 in construction site accident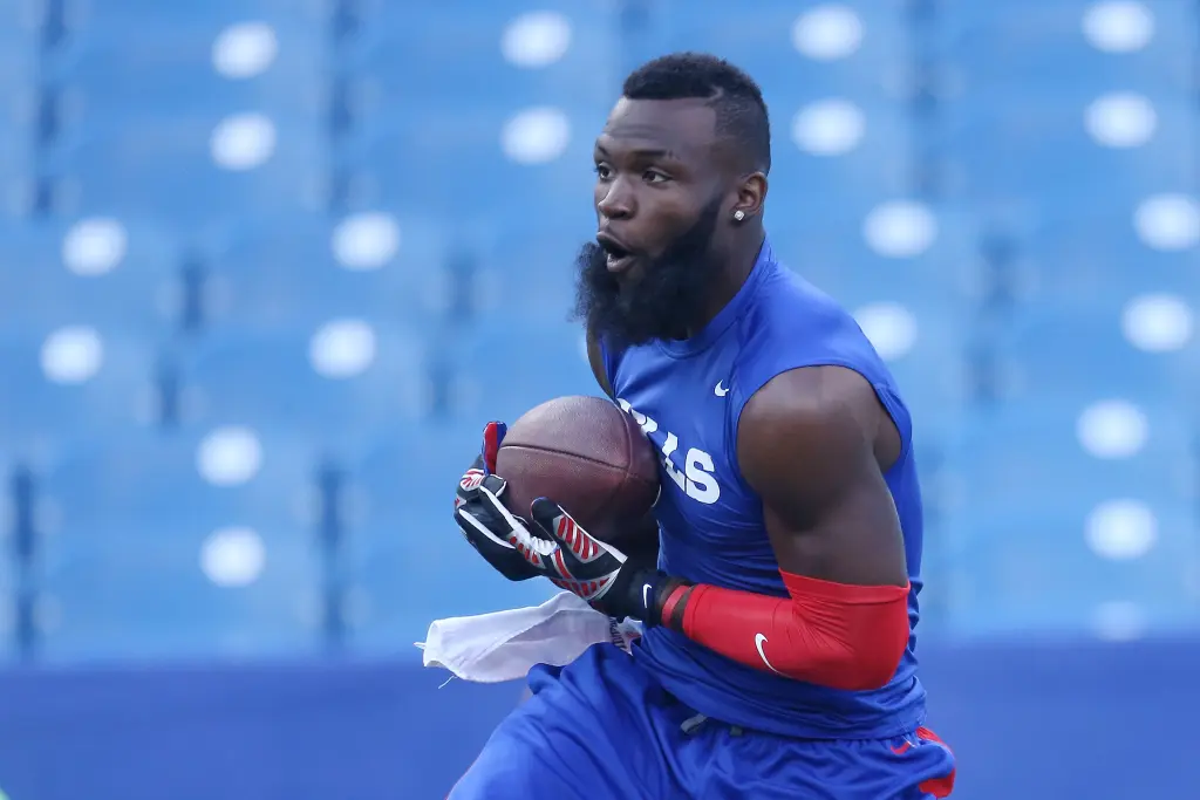 Former NFL player Mike Williams has died at the age of 36 after an accident at a construction site.
The Buccaneers star was hit in the head by a steel beam while working at a construction site on Friday.
A GoFundMe page The show, created by Latrina Moore, included a message from Mr Williams' father, Wendell Muhammed, who was raising funds for his travel expenses to visit his son before his death.
Mr. Muhammed explained: "As a result of this accident, there was swelling of his brain and swelling of his spinal cord, which was torn. These injuries resulted in complete paralysis of his right arm and lower body from the waist down."
He went on to say that doctors rushed Mr Williams to intensive care as he had "severe breathing problems" following the injury. He was placed in an induced coma on Sunday. Although doctors managed to alleviate his breathing problems, Mr. Williams never regained consciousness and passed away.
While doctors were scheduled to revive Mr Williams on September 6, it is unclear when he died in a coma.
Mr. Williams of Buffalo, New York is best known for playing for the Buccanneers after being selected in the fourth round of the 2010 NFL Draft.
In 2006, he attended Syracuse University where he began his college football career. He led the team with 461 receiving yards but was suspended in 2008 on academic grounds.
Before being drafted by the Buccaneers, he played for the Syracuse Orange as a wide receiver for three seasons. He had 133 receiving receptions, 2,044 receiving yards and 20 receiving touchdowns.
He is tied for second with soccer legend Marvin Harrison and has the most touchdowns in Syracuse history.
Towards the end of his football career, he also played for the Buffalo Bills and Kansas City Chiefs teams.
Mr. Williams participated in 63 NFL games over the course of his career, starting in 52, and made 223 catches for 3,089 yards and 26 touchdowns.
Fans took to X (formerly known as Twitter) to share their reactions to the sad news. A user said: "RIP Mike Williams. It was truly something special to see a Buffalo native represent his home team. I'll never forget his first touchdown as Bill. Heartbreaking…"
his former Buccaneers teammate Gerald McCoy He also shared on X his shock at learning of Mr Williams' death. He said, "Damn, my heart breaks to see the news of my former teammate and Buccaneers draft class brother, Mike Williams." Always great energy, brought joy and laughter to the dressing room and a great player!! Prayers and blessings to his family!!"