Fallen Washington firefighters honored at annual memorial service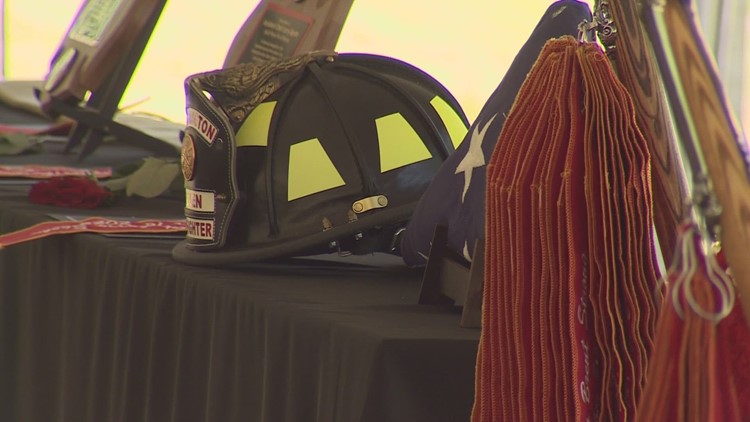 The seven memorialized firefighters are all considered to have died in the line of duty.
NORTH BEND, Wash. — The family and friends of the seven fallen firefighters gathered Sunday at the Washington State Fire Training Academy for the annual Washington State Fallen Firefighters Memorial. The honorees are listed below.
Puget Sound Fire Chief Pat Pawlak said the service gives people an extra opportunity to show appreciation for the years of service these firefighters have given their communities. . It also lets the families of the deceased know they have support from all over the state.
"We are one big family," Pawlak said. "We have firefighters, sheriffs and officers from across the state, even from departments, who didn't have firefighters who fell here today for recognition."
The distinctive sound of bagpipes rang through the air as part of the memorial service. The pomp and circumstance added a touch of emotion to the attendees.
"They have to relive the pain of losing a loved one. However, they also get to relive the support and love they got from their first service," says Pawlak. "Even years from now, they'll still be invited to participate in fire department functions. Firefighters will make sure the kids are supported during graduations, sporting events."
All of these deaths are considered mission deaths. Many firefighters get sick related to their work. pawlak he said cancer And heart related diseases is a firefighter's number one killer. That is supported by the International Association of Firefighters which shared that the majority of on-duty deaths for firefighters between 2002-2019 fall into those two categories. Pawlak wants to see more focus on workplace safety for firefighters across the state.