Family of girl who died in Bournemouth beach tragedy say death left 'hole in our hearts'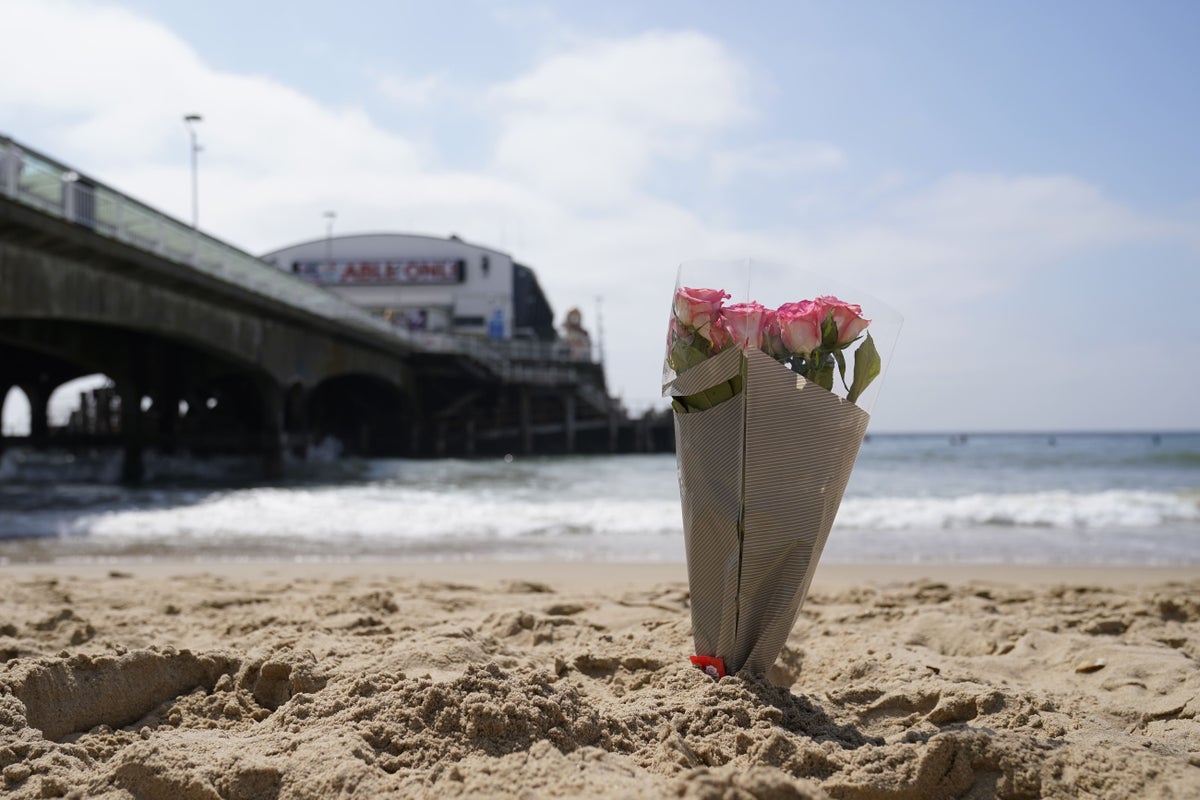 The family of a 12-year-old girl who died in a tragic incident on Bournemouth beach said her death left "a hole in all of our hearts".
The girl, identified as Sunnah on social media, and a 17-year-old boy died after getting into trouble in the water next to Bournemouth Pier.
Eight other people were pulled from the water on Wednesday but suffered no serious injuries.
Police arrested a man in his 40s, who was "on the water" at the time, on suspicion of manslaughter, but has since been released following an investigation.
A relative of the 12-year-old, who lived in High Wycombe, now paid tribute, saying the family will remember her "every day for the rest of our lives".
"She was an absolute force of nature, liked by everyone and loved by so many." The times quotes a family member. "Your parents, siblings and friends will miss you so much.
"There are no words to describe the hole she left in our hearts, but we will remember her every day for the rest of our lives."
There were also numerous honors for the young girl on social media. A friend said: "She was such a great person. She was so kind and caring, her smile lit up the room. It was far too early for our angel to grow wings."
Another said: "She was basically my sister and I can't believe it. I love you so much Sunnah."
Eyewitnesses, including the father of one of the survivors, suspected this week that swimmers were caught in a dangerous high tide during the beach incident.
More reports from The times indicate that people ended up in the water on the lower levels of the pier after being caught by high waves.
Meanwhile, inspections and searches continued at a tour boat that was the focus of the investigation.
The Dorset Belle was seized by police on Thursday afternoon.
The 49-year-old passenger ship was moored at Cobb's Quay in Poole Harbor on Friday and was guarded by a police car.
Officials were seen on the boat on Friday continuing the investigation into the ship and its possible involvement in the incident.
According to the Marine Traffic website, the ship had visited Bournemouth Pier, the scene of the incident, at 4pm, minutes before the first distress calls were made, and had subsequently returned.
Dorset Police said there was no physical contact between the swimmers and a vessel or jet ski and those involved did not jump from the pier.
A spokesman for Bournemouth, Christchurch and Poole City Council previously said: "We are not licensing this boat."
The Authority's website states: "Any person wishing to direct or pilot a pleasure boat/vessel, including Poole Harbor and Christchurch Harbour, for the purpose of chartering to the public or for use in transportation." To charter passengers, a license must be obtained from us."
A Council spokeswoman added: "As regards the Dorset Belle, the MCA (Maritime and Coastguard Agency) is responsible for issuing licenses to operate vessels of this size and capacity."
"The BCP Council does not license ships of this type to operate in open water.
"We apologize and acknowledge that the website does not make this clear."
Dorset Police declined to comment on the investigation into the Dorset Belle and declined to say what ship it was or if it was a ship.
Tobias Ellwood, Conservative MP for Bournemouth East, has urged Dorset Police to provide more information to avoid "wild speculation".
He said: "There needs to be a review, the police are doing their investigation, there needs to be a review of the circumstances to see if security measures and protocols need to be improved to ensure this doesn't happen in the future."
"I encourage Dorset Police to clarify the general circumstances of this tragic accident to avoid further wild speculation and uncertainty for parents who may be wary of going anywhere on the beach not knowing exactly what happened at this horrific accident incident happened."
The ship's website states that it was purpose-built as a passenger ship for local operations and "can handle the occasionally difficult swell conditions at local piers".
Bournemouth, Christchurch and Poole Council leader Vicky Slade said she would speak to local MP Conor Burns on Friday about safety at the pier.