Fans get a behind-the-scenes look at Climate Pledge Arena on 'immersive' tour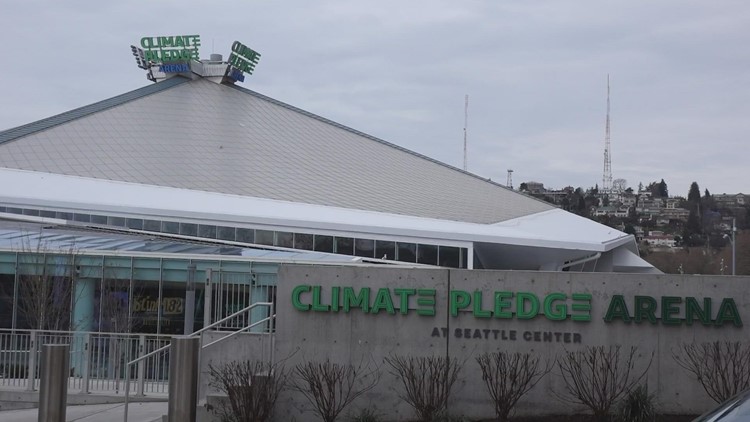 The tour takes people on a 75-minute walk through the team's locker rooms, the stars' locker rooms, and other typical "unlimited" areas, such as the owners' suites.
SEATTLE — A new experience is coming to the Climate Pledge Arena. Fans will be able to take an immersive tour through the world's most sustainable arena.
The tour takes patrons on a 75-minute journey through the team's locker rooms, the stars' locker rooms and other typical "unlimited" areas, including the team's suites. The owner is located on the floor of The Pitchbook Suite in the ice center.
Guests will watch exclusive behind-the-scenes content and learn about the site's history and transformation.
From preserved history to modern redevelopment, tour participants will learn how the arena works and bring the best in sports, music and events entertainment to the world. life.
"I looked at the roof of the arena and I just thought it was beautiful." VP of Marketing Rosie Selle said. "It was originally designed by Paul Thiry in 1962, and in fact we've been preserving the building for many years."
The tour includes LED screens, video and sound effects that make guests feel like they're a Kraken player stepping out onto the rink on match day.
"You get goosebumps and what it feels like to walk out of the Kraken dressing room," says Selle.
"We are one of the busiest buildings globally." Senior Vice President of Business Development Nick Forro said. "So we're going to host between 175 and 200 events a year."
Tickets for the tours are on sale now and start at $49. To buy tickets, click here.
Download our free KING 5 app for updated news stories from across western Washington.
https://www.king5.com/article/news/local/seattle/climate-pledge-arena-immersive-tour/281-42d94247-41bd-446b-8b2f-0d664e4730b4 Fans get a behind-the-scenes look at Climate Pledge Arena on 'immersive' tour