Fashion house Balenciaga cuts ties with Kanye West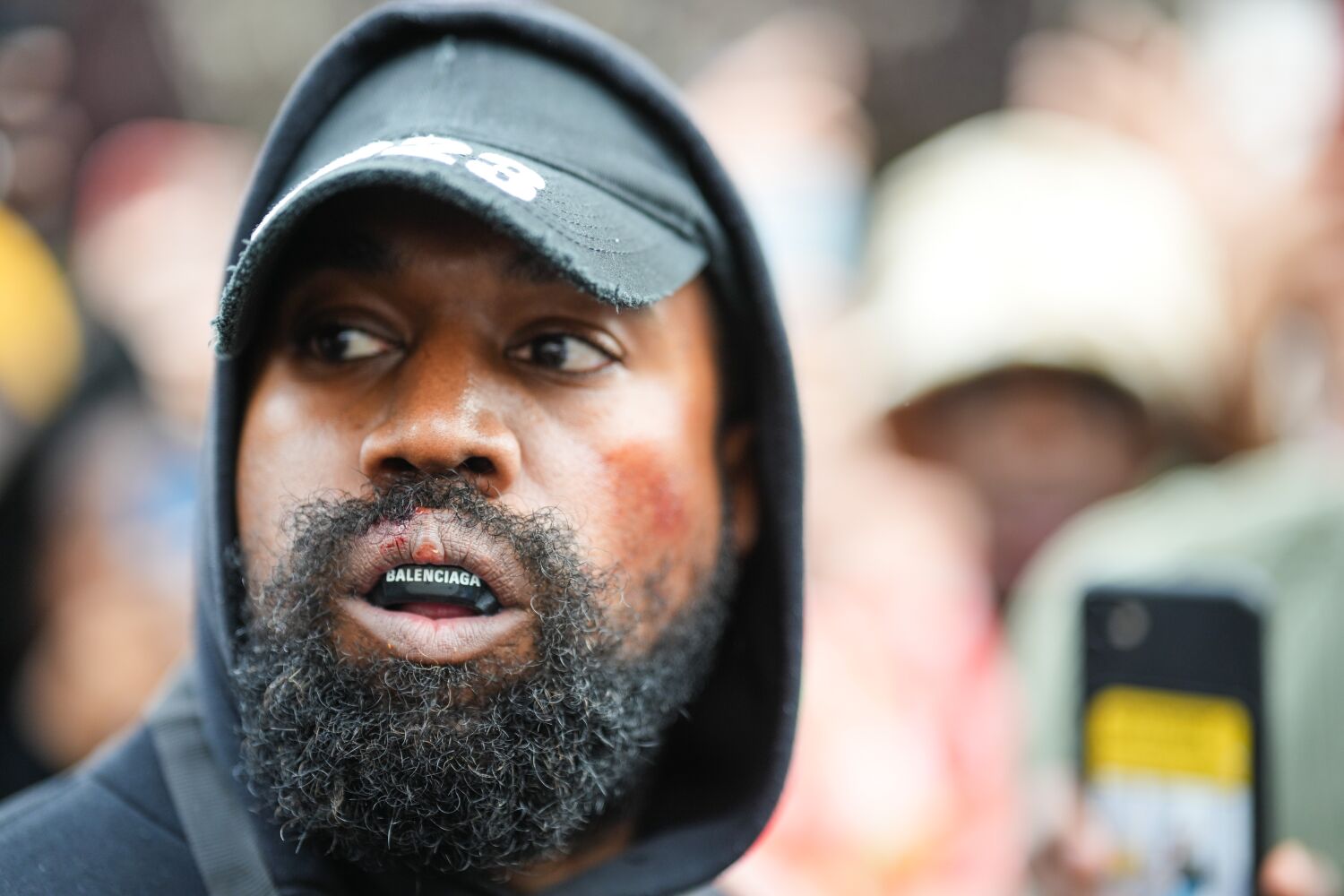 If there's one business that would annoy Kanye West the most when it leaves its orbit, it's probably Balenciaga.
The high fashion house and its creative director Demna have long worked with West, inspiring him in his ventures into the apparel industry, including a co-signing for West's now-defunct deal with retail giant The Gap and a spot for West to work at Balenciaga's to walk the catwalk Paris Fashion Week show this month. Demna and West also reportedly had a close friendship.
But after a two-week period in which West made and then repeated numerous anti-Semitic and conspiracy-soaked statements, Balenciaga has finally severed ties with the rap star.
"Balenciaga is no longer in a relationship and has no plans for any future projects related to this artist," the brand's parent company, Kering, said in a brief statement on Friday.
West and Balenciaga's relationship dates back years — in 2016, West said he planned to "steal Demna from Balenciaga," and Demna returned the affection. "He pushes me to get out of my comfort zone and be a better designer. When we work together there is no ego, just a shared drive to move forward and create something great and new," he told Vogue. Balenciaga often worked with West's now-ex-wife Kim Kardashian, and Demna worked on his live dates on Donda 2 last year.
But a decade after designer John Galliano fell out of favor after an anti-Semitic tirade, fashion industry insiders wondered why West's most high-profile design collaborator hadn't spoken out. While West's diagnosis of bipolar disorder garnered him some sympathy, his appearances with far-right figures like Candace Owens and Tucker Carlson and provocations like wearing a "White Lives Matter" shirt proved too explosive for some companies.
In unaired footage of West's two-part interview with Carlson, he told the Fox News anchor that Planned Parenthood was created "to control the Jewish population. … When I say Jew, I mean the 12 lost tribes of Judah, the blood of Christ, the people known as the black race, really are. These are our people. The blood of Christ." Speaking on the popular rap podcast Drink Champs, West said, "Jewish people possessed the black voice. … Paparazzi take a picture of you, you get no money from it. You're used to being screwed by the Jewish media." On the same podcast, West also falsely claimed that George Floyd died of a fentanyl overdose (a police officer choked Floyd).
Floyd's family said they would file a $250 million lawsuit against West over his comments. Meanwhile, the Anti-Defamation League and other groups condemned various statements made by West and urged his business associates to end their ties with him.
Many of West's creative and business associates have gone out of business or reevaluated in recent weeks, including Adidas, JP Morgan and The Gap. His record deal with longtime label Def Jam has also reportedly ended.
Not every company is fleeing West's side. Right-wing social media platform Parler, which is owned by Owen's husband George Farmer, announced this week that West had agreed to buy the site.
https://www.latimes.com/entertainment-arts/music/story/2022-10-21/balenciaga-fashion-kanye-west-antisemitism Fashion house Balenciaga cuts ties with Kanye West