Father still has nightmares over son's death in M9 crash, inquiry hears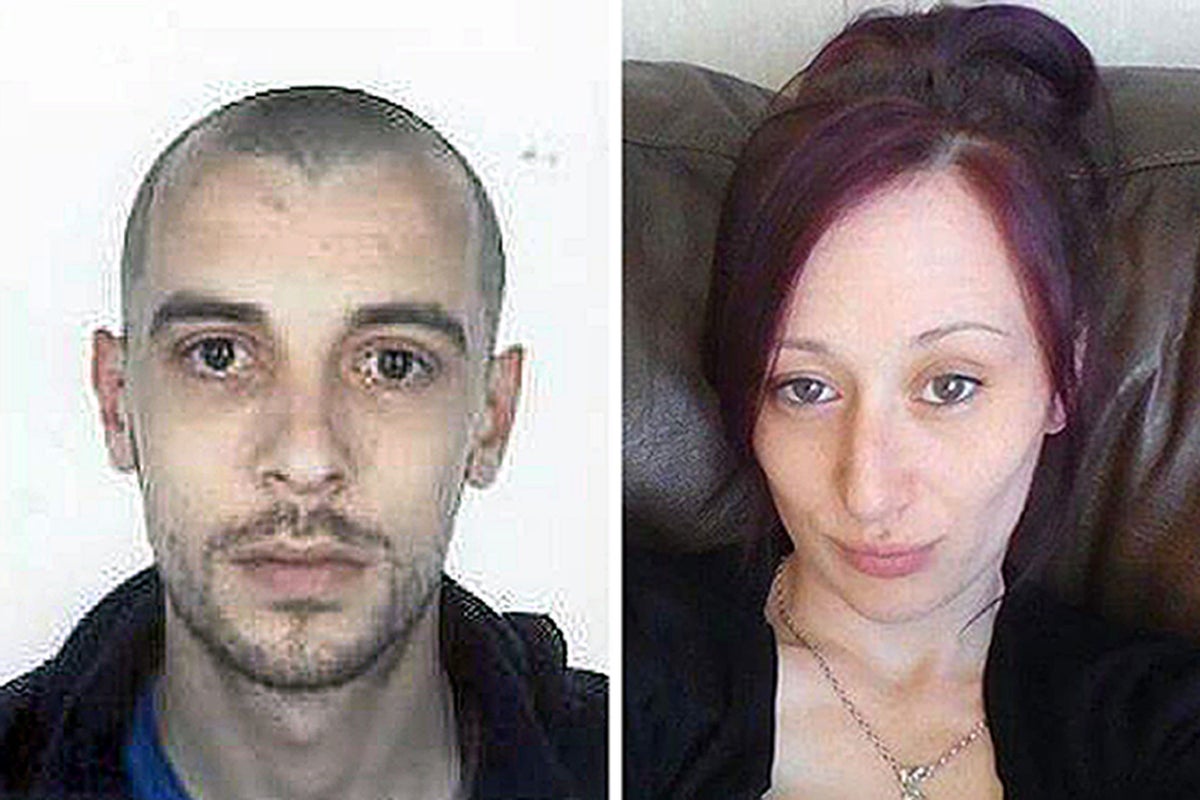 A father whose son died after crashing off a motorway and lying undiscovered for days still has nightmares about the incident, an inquest heard.
Lamara Bell, 25, and John Yuill, 28, died after the car they were in left the M9 near Stirling on July 5, 2015.
They lay in their Renault Clio for three days before they were discovered, despite police having previously been informed of the incident.
Gordon Yuill said although he knew his son John died quickly, he was denied "the dignity of death" and believed Ms Bell could have been saved if she had been found sooner.
Mr Yuill told a Fatal Accident Inquiry (FAI) into the deaths that he feared his son may have been in a road accident when he and Ms Bell failed to return from a camping trip to Loch Earn.
The others who had taken part in the trip came to his house about 4pm on Sunday 5th July and asked if he had seen John, for when they woke up Mr Yuill, Mrs Bell and the car, in which they had traveled disappeared.
The FAI, which took place at Falkirk Sheriff Court, heard that Mr Yuill also believed it was possible that his son had been taken into custody as there was a warrant for his arrest for failing to appear in court on a relatively minor matter.
Mr Yuill, 59, called police at around 4.40pm on Sunday, July 5 and asked if his son was in custody. However, he was told that there was no record of him.
The inquest also recorded a call Mr Yuill made to police at 9.30pm to ask again whether his son had been arrested.
At that point, the call handler said she would initiate a missing person report and took details.
She asked Mr Yuill if it was out of character for his son to be missing.
He replied: "No, that is completely out of character. I usually see my son every day and he contacts me every day.
"I'm becoming increasingly concerned that he's had an accident on one of those roads up there."
The investigation revealed that investigations found no trace of the couple over the next few days.
It was only at 12.30pm on Wednesday July 8 that Mr Yuill was told that the car containing his son and Ms Bell had been found and that he was dead and she had been taken to hospital.
Ms. Bell, a mother of two, died four days later.
The inquest heard that police later told him on July 8 that their investigation had revealed that a member of the public had called police on the morning of Sunday, July 5, to report a car that had left the road report that no action had been taken.
The car was found on July 8 after another person called to report the incident.
Gavin Anderson KC, lead counsel on the inquiry, read out a statement Mr Yuill gave to the Police Investigations and Review Commissioner (Pirc), who was investigating the incident, in mid-July 2015.
In it he said: "I know John died quickly, but he lay there for another three days. In my opinion, Lamara could have been saved if she had been found on Sunday, July 5th.
"I still have nightmares about it. I want answers as to why this happened."
Mr Anderson said: "That was your position in July 2015, will that be your position today?" to which Mr Yuill replied: "Yes."
Brian McConnachie KC, representing Mr Yuill, asked him how he felt when he was told the accident had been reported to police three days before the car was found.
He said: "It was incredible. We were shocked, we were hurt. John deserved dignity in death and he didn't see it."
Mr Yuill described his son, a father of five, as a "loving, very hard-working person" who loved his children and his family.
The inquest also heard from Lamara's brother Liam Bell, 27, who described her as a "wonderful sister" and "brilliant mother".
He and his girlfriend went on a camping trip with Mr Yuill, Ms Bell and another friend.
Mr Yuill, who had a provisional driving licence, drove the group under the supervision of a qualified driver and was described by Mr Bell as a "considerate driver".
He told the inquest that once they reached their campsite they spent the evening socializing and drinking and everyone except his girlfriend consumed cannabis.
He said he heard Mr Yuill and Ms Bell arguing before going to bed but did not know what the argument was about.
In the afternoon the Inquiry was expecting to hear more from Mr Bell, but Mr Anderson informed the Inquiry that he was unable to give further evidence and it was not his intention to recall him at a later stage of the Inquiry.
Investigating officers then heard recordings of a series of phone calls made by Ms Bell's mother Diane to police to report her daughter missing before the inquest was adjourned for the day.
The FAI comes after Ms Bell's family were awarded more than £1 million in damages by Police Scotland in a civil settlement in December 2021.
In September 2021, the force was fined £100,000 at the High Court in Edinburgh after pleading guilty to health and safety failings which "significantly" contributed to Ms Bell's death.
At the time, the court heard Ms Bell pleaded for help after she was found and would likely have survived if this had happened sooner.
The investigation by Sheriff James Williamson is ongoing.