Fed Reserve hints at pause in interest rate hikes in June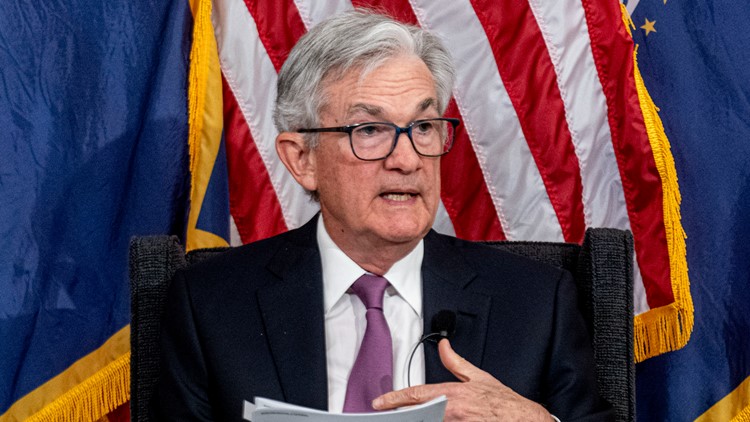 Powell's comments on Friday followed a flurry of comments from Fed officials this week that conveyed clearly mixed messages about the central bank's likely next move.
WASHINGTON – Chairman Jerome Powell indicated on Friday that the Federal Reserve will likely forgo raising its benchmark interest rate when it meets in June for the first time since it began raising its benchmark interest rate 14 months ago to against high inflation.
"Having come this far, we have the capacity to look at the data and developments and make careful judgments," Powell said, referring to the Fed's 10 consecutive rate hikes. , which raised the agency's main short-term interest rate from near zero in a year. previously to about 5.1%, the highest level in 16 years.
Speaking at a Fed conference in Washington, Mr. Powell said the central bank's benchmark interest rate, which affects many consumer and business loans, is now high enough to limit borrowing, spending and growth. economy. Fed officials expect that slower growth will reduce inflation over time.
The Fed chair also said that "the risks of doing too much versus doing too little are becoming more balanced." raise them so high that they cause a deep recession.
Powell's comments on Friday followed a flurry of comments from Fed officials this week that conveyed decidedly mixed messages on the central bank's possible next move.
Most policymakers have signaled support for a pause at the next meeting. But others expressed confidence that the Fed would have to raise rates further to rein in persistent inflation. Lorie Logan, president of the Federal Reserve Bank of Dallas, said on Thursday that inflation is still too high and the latest economic data has yet to justify a pause in price increases.
Inflation, by the Fed's preferred measure, has eased but is still well above the central bank's 2% annual target. Inflation was 4.2% in March, compared with a year earlier. However, inflation fell from 7% last June to 4.2% in March, according to the Fed's preferred price gauge.