Feeding the masses when disaster strikes in the Philippines
DINAGAT ISLANDS, PHILIPPINES —
Alex Baluyut and Precious Leano were still supporting families displaced by Super Typhoon Noru in late September when news broke that another strong storm, Nalgae, was on a collision course with the Philippines.
The married couple, founders of Art Relief Mobile Kitchen, a volunteer group that provides hot meals after disasters, quickly braced themselves for the impending disaster, reviewing maps and satellite imagery to predict its destructive path.
In the three days that followed, beginning October 26, Nalgae devastated Luzon, the country's largest archipelago, triggering landslides and severe flooding that left 150 dead, dozens missing and nearly 4 million homeless.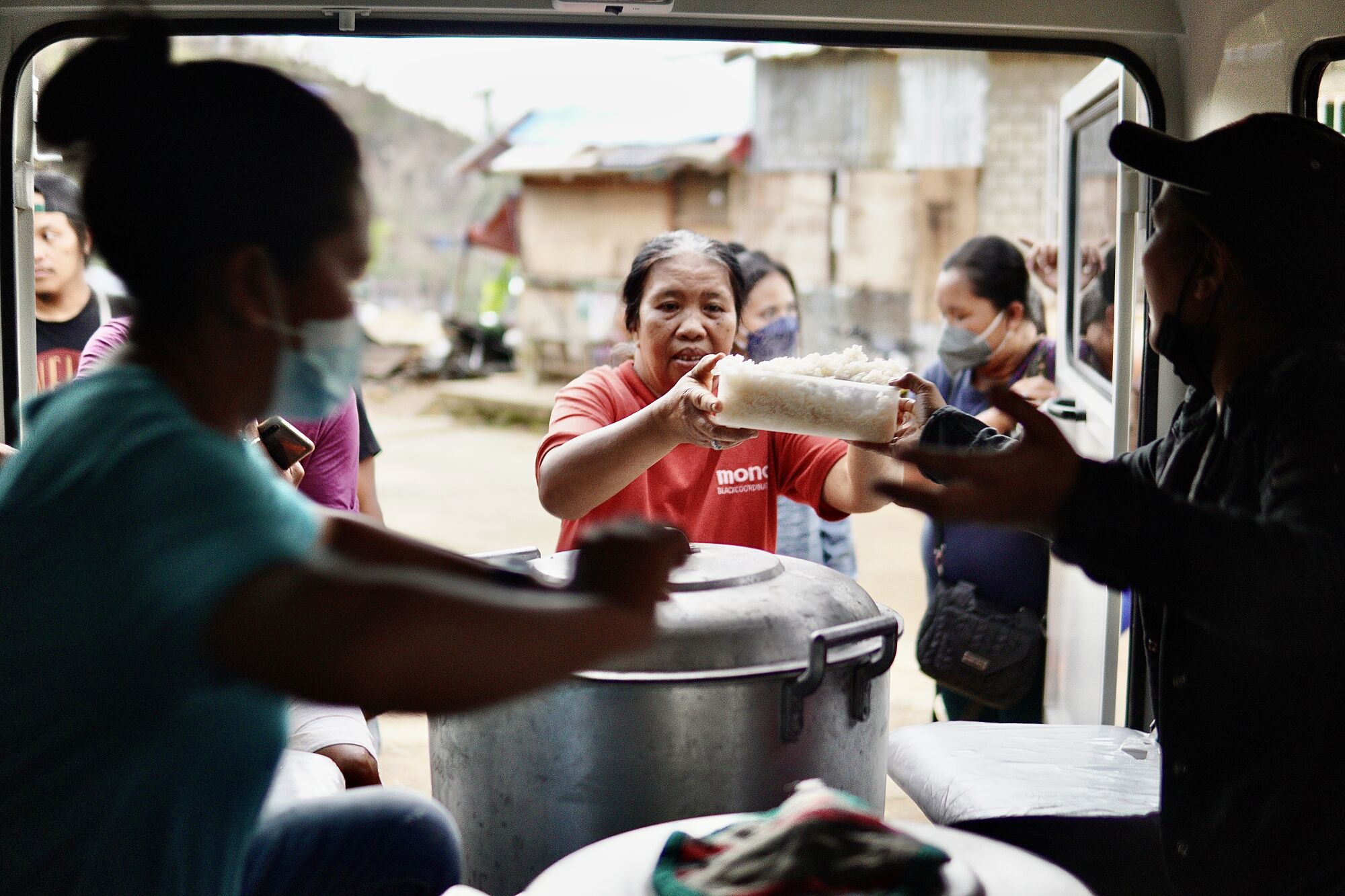 As a result, Art Relief Mobile Kitchen volunteers assembled pots, pans, and locally sourced meats and vegetables to serve large batches of pork stew, steamed rice, and other regional specialties to thousands of weary victims.
"When you're in an emergency and faced with the pressure of rebuilding a roof over your head, the last thing on your mind is how or when you cook," said Baluyut, 66, whose group stands out Serve hot, ready-made popular dishes instead of handing out canned goods and dried grains.
That's no small detail in a country hit by as many natural disasters as the Philippines. Sitting along a conveyor belt of violent ocean storms, the nation of 110 million rests precariously over the Pacific "Ring of Fire," a blistering path of seismic activity responsible for earthquakes and volcanic eruptions.
An average of 20 tropical cyclones strike the vast strip of northwestern Pacific Ocean that includes the Philippines each year. Five of the 11 strongest tropical cyclones in the world hit the country.
In a country where a quarter of the population lives below the poverty linethe government has long struggled to provide adequate emergency aid. Much trust has been placed in the military and police, as well as in large non-profit humanitarian organizations such as the Red Cross. In the last ten years, proactive precautions in the form of early warning systems and preventive evacuations have increasingly come to the fore. But the country's entrenched patronage policies have made this transition difficult.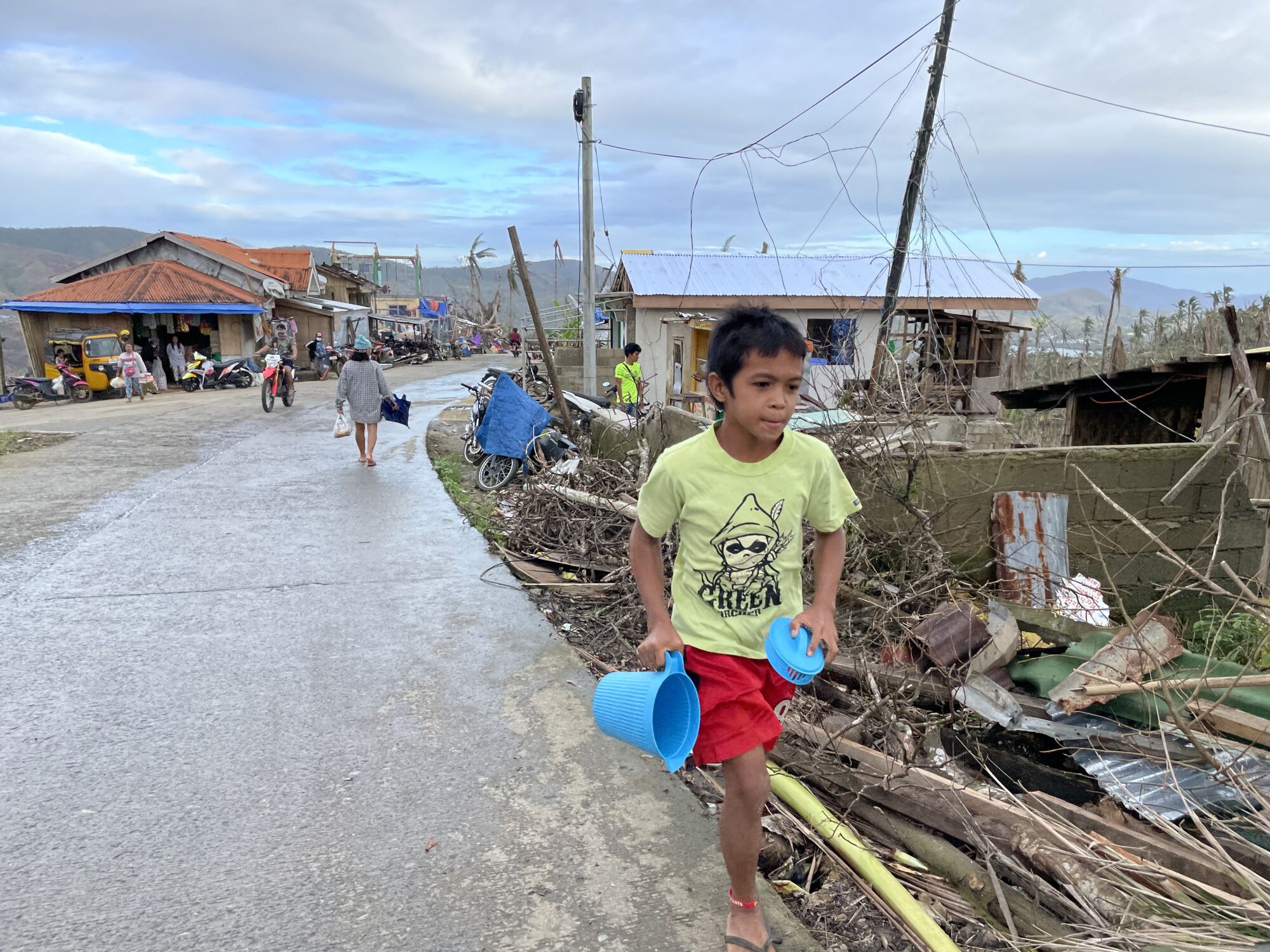 Natural disasters present lawmakers with opportunities to polish their image and rake in kickbacks. It is not uncommon for evacuation centers and aid supplies to be plastered over with pictures of politicians. Several government leaders have been charged with stealing aid funds. The country's mobile disaster warning system also earned flak this year Trigger cell phone alerts to promote the candidacy of current President Ferdinand Marcos Jr.
Baluyut and Leano wanted to add credibility to disaster relief. The idea for the mobile kitchen came about in 2013 not as a result of a natural disaster, but as a result of an armed conflict. Fighting broke out in the southern city of Zamboanga between the military and separatists from the Moro National Liberation Front.
Thousands were displaced and Baluyut, a photojournalist regularly exposed to the misery of war and disaster, was deeply moved by their plight. A native of Pampanga, the culinary capital of the Philippines, he worried about what they would eat and vowed to help feed the people in the next disaster.
Weeks later, one of the strongest hurricanes of all time made landfall in the Philippines. What later became known as Super Typhoon Haiyan leveled much of the archipelago, killing 6,000 people and displacing 4.1 million people.
"We have to do it now," Baluyut recalls as he said Leano.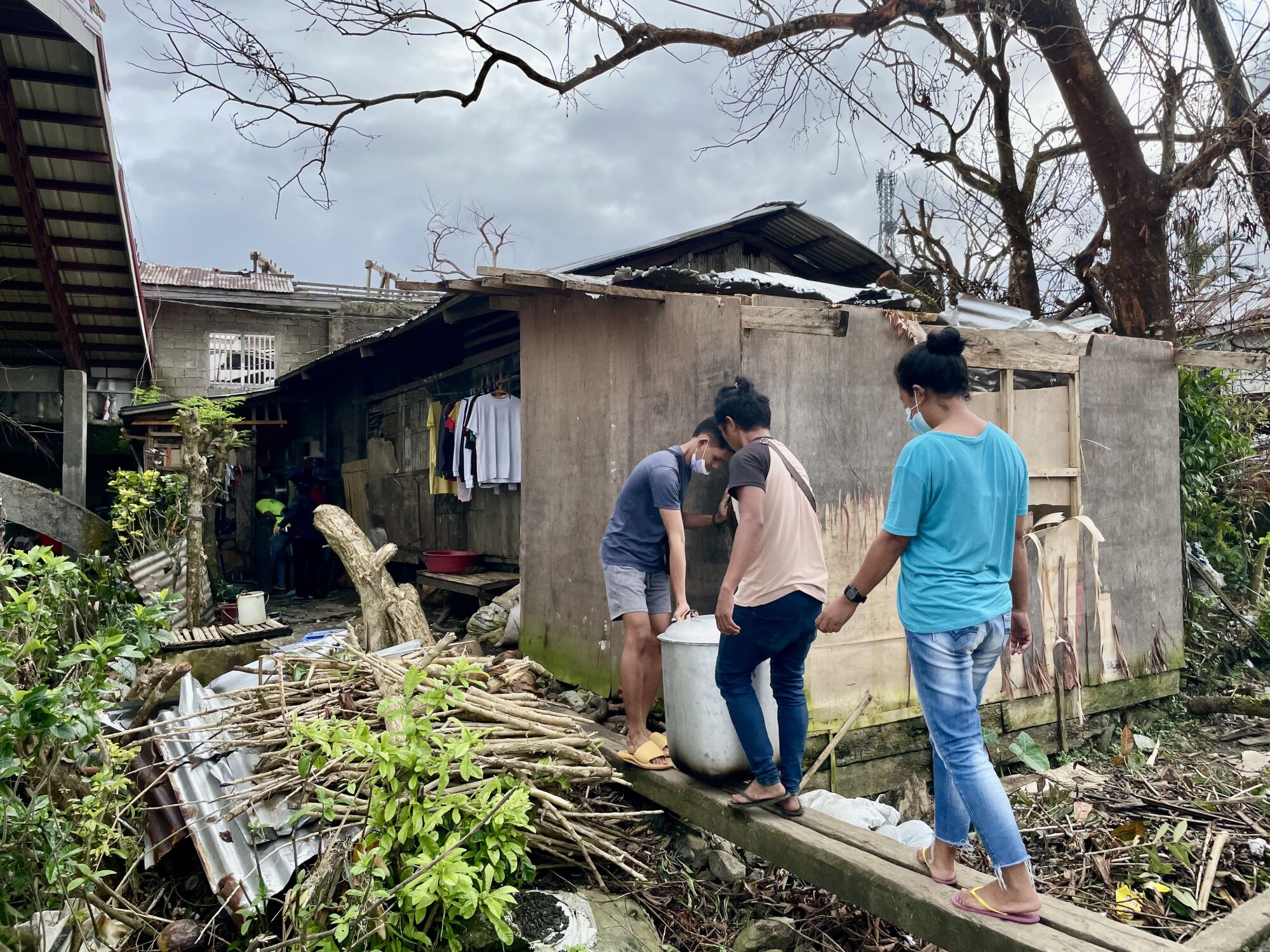 The couple only had about $90 together at the time. They pooled it with donations to buy rice and made lugaw, a porridge that serves as a cheap comfort food.
Under a lamppost, the two set up their mobile kitchen with a handful of volunteers Inside a military airfield in Manila that serves as a staging point for survivors. Everything was going according to plan until the first person sauntered up to Leano with dazed eyes and said, "Lugaw again?"
This encounter changed the couple's operations forever.
"I felt so stupid," said Leano, 56, a stage actress. "Why did not I think of this? Here are people eating porridge since the storm destroyed their homes, and here we are giving them another bowl of porridge."
The couple asked philanthropists, church groups and farmers to help provide fresh meat and vegetables — anything but lugaw or canned sardines, canned meatloaf or dried noodles to be distributed by government employees. They also called for volunteers, recruiting activists and artists alike, which is how they came up with the group's name.
Her goal, Leano said, is to make sure people have access to a plate of hot food like turmeric rice or binagoongan baboy (pork in shrimp paste) to comfort them in times of need.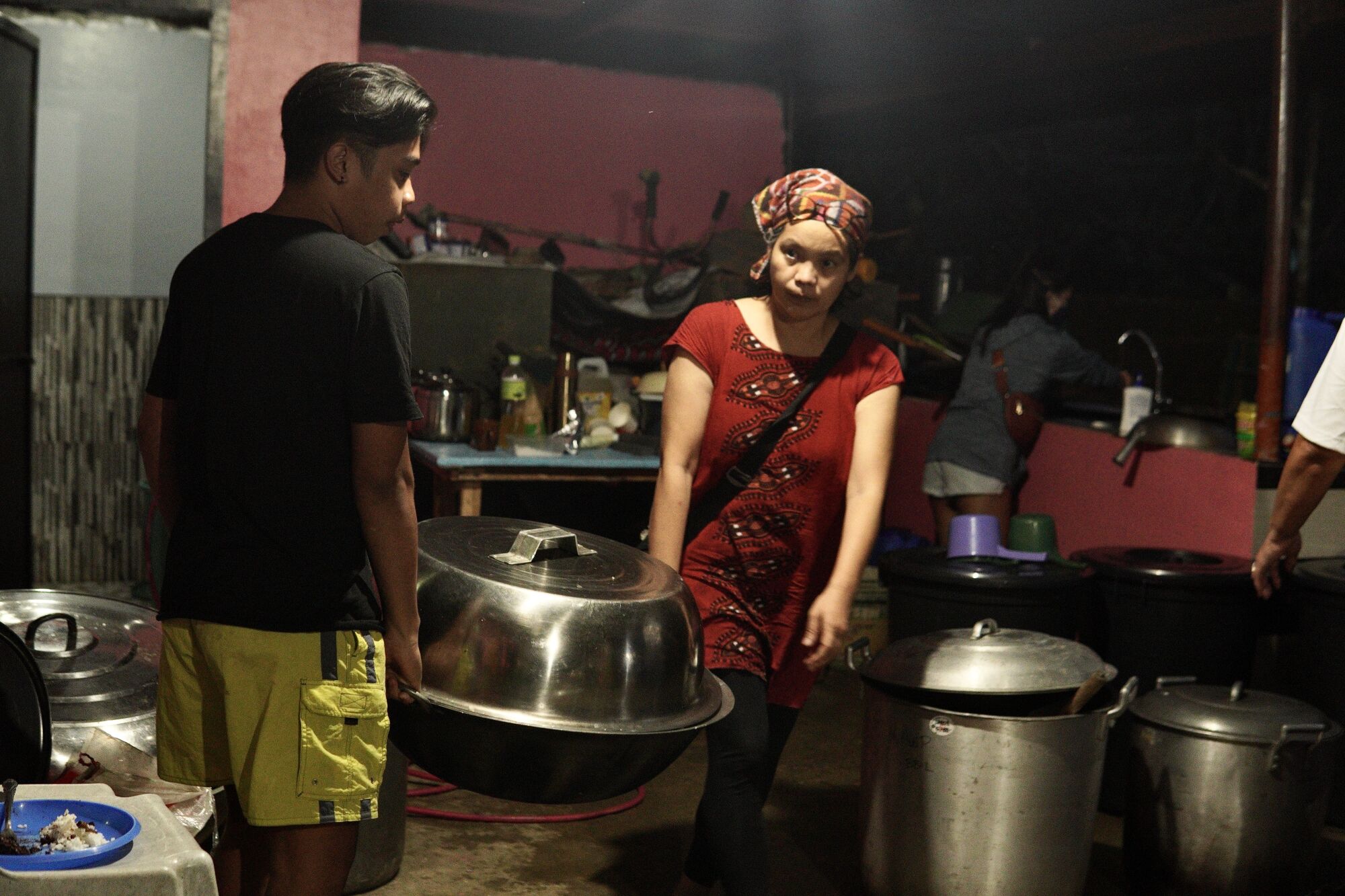 The Badlaan family had not eaten a proper meal for nearly a month after their village in the central Philippine province of Dinagat Islands was severely damaged by Typhoon Rai last December.
When Art Relief Mobile Kitchen arrived in a white truck carrying a pot of freshly cooked pork sinigang, a hearty tamarind-flavored soup, the reaction was decidedly lukewarm until Benjie Badlaan, 13, came home with a jug. It left his family in disbelief.
"Is this really Sinigang?" said Annabel Badlaan, the 32-year-old matriarch of the family, tears welling in her eyes.
"We have meat for dinner," cheered the other children.
Baluyut and Leano said there is no point in giving dried foods such as rice or beans to families in the early stages of a disaster since houses or kitchens are usually in disarray. Any reminder of their inability to cook only reinforces their sense of helplessness, they argued.
The couple's empathy and sensitivity extends to the dishes they cook.
In the predominantly Muslim southern Philippines city of Marawi, the group tapped into local cooks and prepared halal food for people whose homes were destroyed by fighting between the military and Islamic State militants.
In the northern town of Cavite, volunteers cooked the locally popular binagoongang baboy for evacuees from a massive apartment fire. In Santa Clara, a city in southern Luzon, pork was omitted from meals because many of the evacuees from a fire there were Seventh-day Adventists.
The volunteers try to buy ingredients from local farmers and traders to boost the economy. They also ask local chefs to lend a hand.
Being in close proximity to some of the country's most devastating events is not without its perils. Baluyut narrowly escaped a bomb blast in Marawi. Volunteers were unlucky enough to witness landslides.
The COVID pandemic took a toll on the group's donations. But in 2021, news of Baluyut and Leano's work helping victims of Typhoon Rai World reached Central Kitchen, the disaster relief program led by celebrity chef Jose Andres. Andres' program agreed to work with Art Relief Mobile Kitchen to feed the victims.
Baluyut and Leano's group has since expanded to include chapters in Tacloban, Davao, Surigao del Sur, Iligan, Zamboanga and the couple's base in Los Baños, about 30 miles south of Manila. They estimate that they have served several hundred thousand meals.
"There are ARMK kitchens across the country that can respond to disasters," said Leano, whose primary goal is to inspire the government to set up community kitchens, known as barangays, in every village area to make organizing them redundant.
"Communal kitchens are a matter of course for us," says Baluyut. "Each barangay had specialty chefs who were brought in for happy occasions like fiestas and weddings. It's just about tapping into that cultural tradition."
https://www.latimes.com/world-nation/story/2022-11-21/disaster-philippines-volunteers-feed-the-masses Feeding the masses when disaster strikes in the Philippines