News
Ferry from Des Moines to Seattle launches Wednesday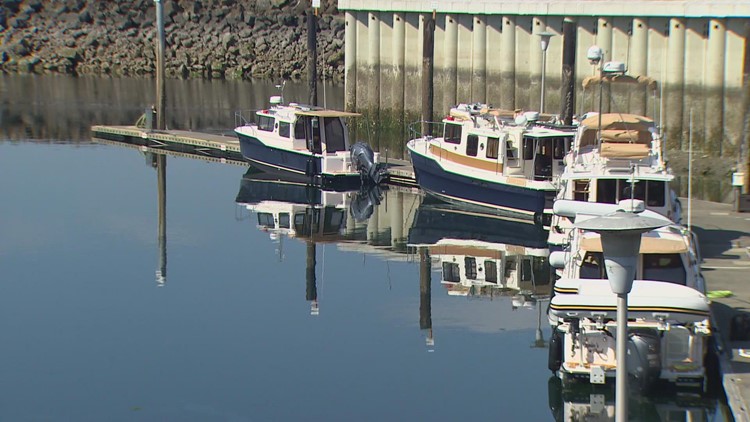 The ferry departs Des Moines Marina four times daily and lands at Bell Harbor Marina in Seattle. The pilot program lasts two months.
DES MOINES, Wash. — Commuters who want to avoid traffic to Seattle can board a ferry in Des Moines starting Wednesday, August 10.
The Fast Ferry is a pilot program being implemented by the City of Des Moines after a study showed commuters were interested in an alternative way to travel to and from Seattle.
"My wife and one of our best friends, the first thing we said when we read this is that we're going to get on this ferry and take this trip," said Kim Duke of Des Moines. "We love [Seattle]. It's just a fun way to get there."
The ferry departs Des Moines Marina four times daily at 10:00am, 12:00pm, 2:00pm and 4:00pm. Southbound, the ferry departs from Bell Harbor Marina at 11:00 AM, 1:00 PM, 3:00 PM, and 5:00 PM. The round trip journey takes approximately 40 minutes.
The program runs through October 9th.
The service during the first week of operation from August 10th to 15th is free of charge. After the first week, adult rides are $10 each way. Children up to 13 years ride for free. Senior and active military tickets are $5.
No reservations are required and tickets can be purchased at the time of boarding. However, seating is limited, so it is recommended to purchase tickets in advance.
https://www.king5.com/article/news/local/seattle/des-moines-fast-ferry-seattle/281-f61932ca-8382-4f40-84ab-b75ca59efe9c Ferry from Des Moines to Seattle launches Wednesday