Fiery crash closes southbound I-405 in Renton overnight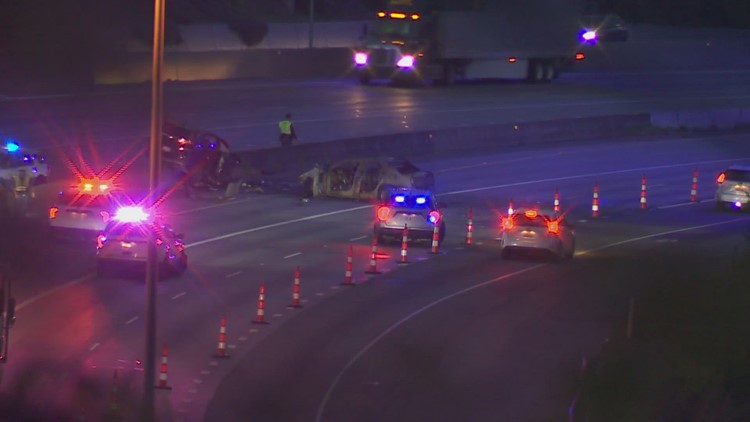 RENTON, Wash. — All lanes of Interstate 405 southbound reopened north of Interstate 167 in Renton just after 7:45 a.m. following a violent overnight crash.
Video from the Washington State Department of Transportation shows two cars on the HOV lane engulfed in flames shortly before 3 a.m. Sunday.
The video also captures many kind people pulling each other on their shoulders to try to help before emergency crews respond.
All southbound lanes were closed for hours as crews worked to clear the scene.
There is no word yet on the extent of the injury.
This is an evolving story. Check back for updates.