Fire in gold mine kills at least 27, Peruvian officials say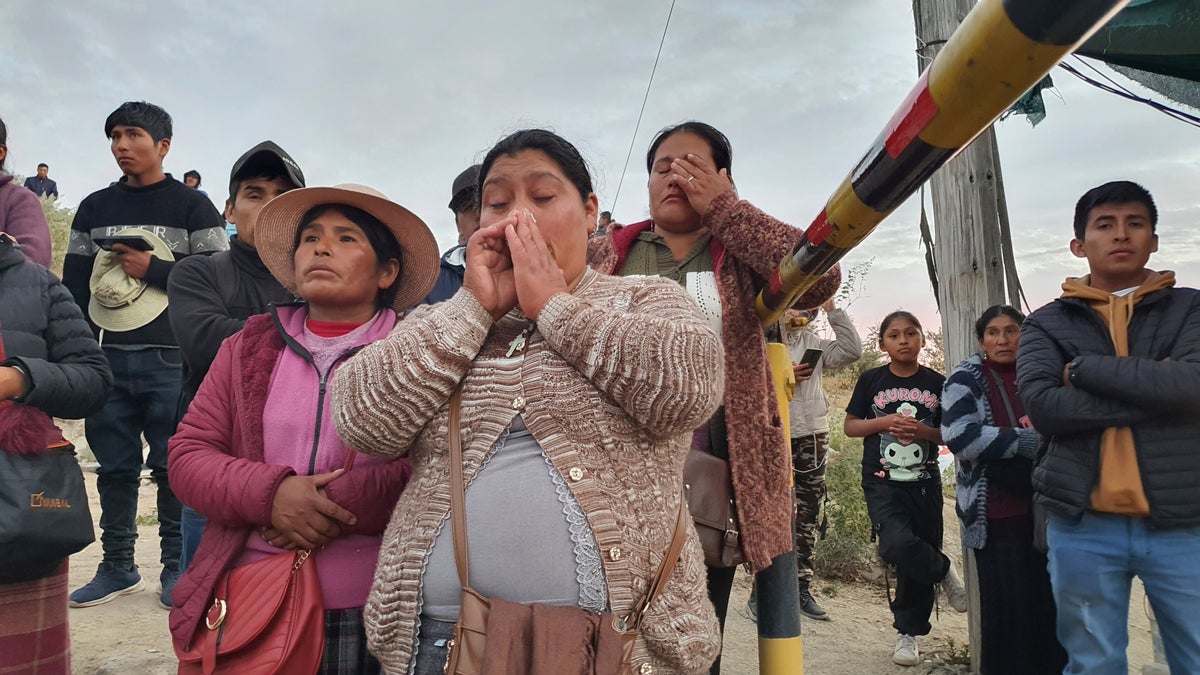 A fire broke out deep in a gold mine in southern Peru, killing at least 27 workers during a night shift, Peruvian authorities said.
Mining company Yanaquihua said in a statement that a total of 175 workers were safely evacuated after the accident, which happened late Friday or early Saturday. The 27 dead were said to be working for a contractor specializing in mining.
Government officials said the cause of the incident is under investigation. According to some news reports, preliminary investigations indicated that an explosion could have been triggered by a short circuit in part of the mine about 100 meters (330 feet) below the surface.
Relatives of the victims were taken by bus to the mine in Yanaquihua, Arequipa region, where they were informed by security forces. Some sat in front of posters at the mine entrance to await the bodies of their loved ones.
Marcelina Aguirre said her husband was among the dead. She said he told her there were risks at the mine.
"We are very concerned, we are very sad to lose a husband and to leave behind two abandoned children," she said.
The Arequipa Financial District Public Ministry said investigators were working to clarify what happened. "During the investigation, the prosecutor's office will determine the cause of the tragic event and the responsibilities of those involved," the statement said.