Firefighter injured in warehouse fire in Riverside County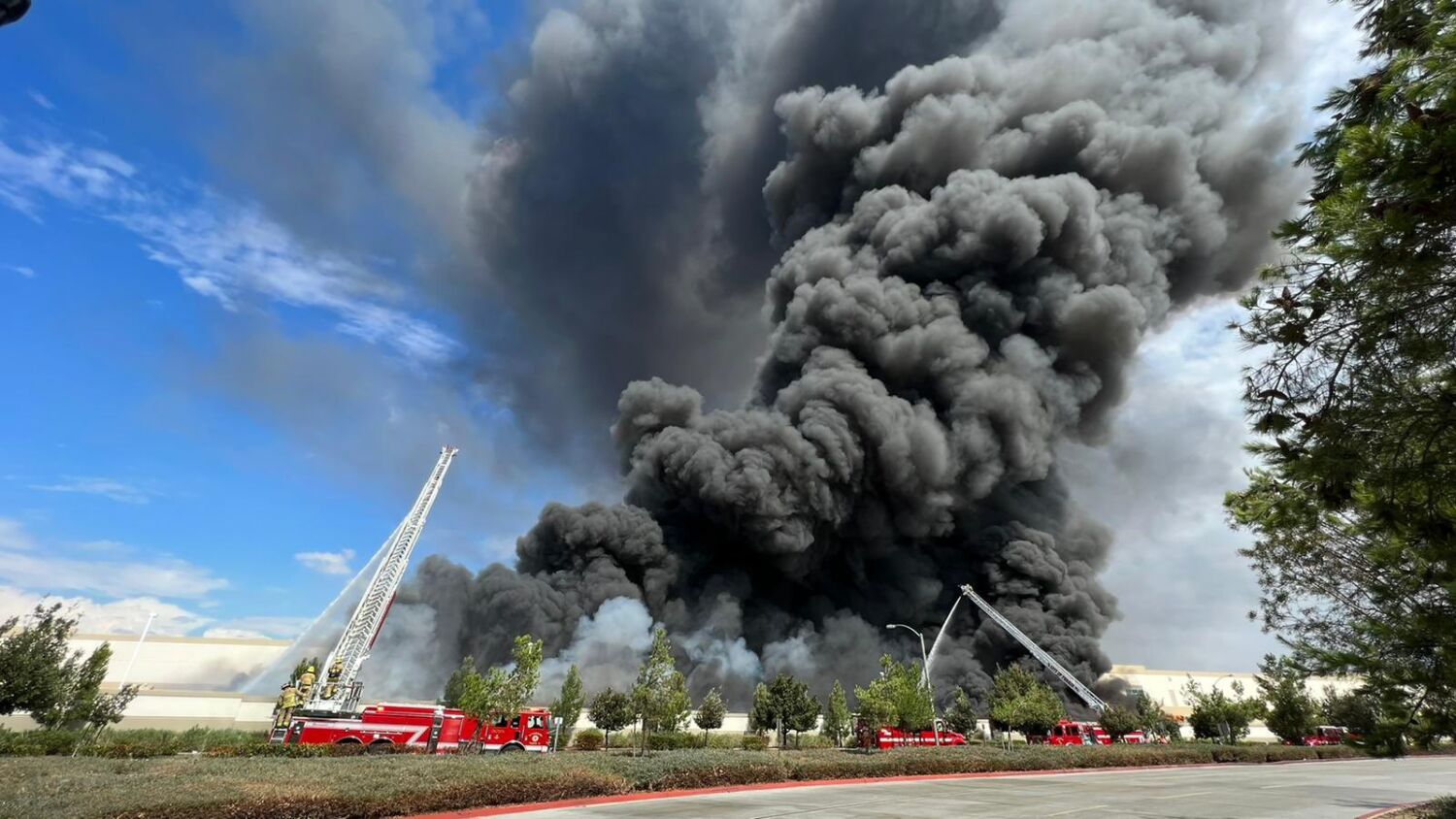 A firefighter was injured in a five-alarm fire outside a Riverside County warehouse as crews continue to fight Monday afternoon.
The fire was reported at 1:32 p.m. at Block 22000 of Opportunity Way at Capitol Logistics, according to the Riverside County Department of Forestry and Fire Protection/Fire Services. According to the fire department, at least 10 acres of cardboard and outdoor storage are affected. One firefighter was not critically injured.
Roads are closed on Opportunity Way between Van Buren Boulevard and Meridian Parkway, according to officials.
The box that contained clothing and other items was 15 to 20 feet tall, said Capt. Richard Cordova, a spokesman for the fire department.
A video update posted to the fire department's Facebook page shows large stacks of boxes containing clothing and hangers outside the camp.
The fire entered the 500,000-square-foot building, but crews pushed the flames back outside, where the fire remained active in the stacked boxes, Cordova said.
Crews used a bulldozer to remove unburned boxes from the area, he said.
The sustained moisture from Tropical Storm Kay has prompted flash flood warnings across the Inland Empire, but little rain has fallen at the fire site so far, Cordova said.
The fire brigade made good progress, but the fire could not be put down early Monday evening.
In addition to the Riverside crew, employees from other agencies — including March Air Reserve Base, the California Highway Patrol, the Riverside County Sheriff's Department and Corona and Hemet firefighters — are on the scene, Cordova said.
This is an evolving story and will be updated.
https://www.latimes.com/california/story/2022-09-12/massive-five-alarm-warehouse-fire-riverside-county-firefighter-injured Firefighter injured in warehouse fire in Riverside County