Fires in Portugal: Tourists flee Odemira as wildfire inferno spreads in 46C heat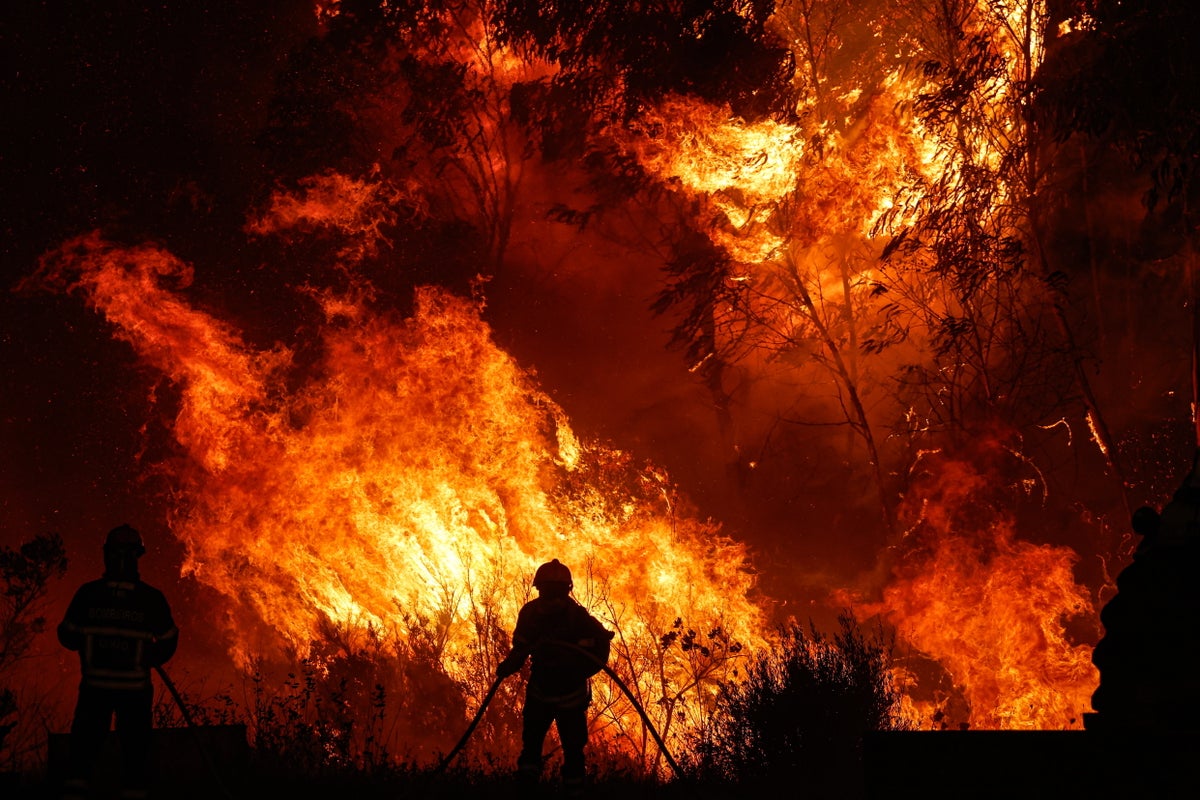 Firefighters fight forest fires in Portugal, thousands have to be evacuated
Tourists are among the hundreds who rushed to evacuate homes and holiday resorts in Portugal as a devastating inferno swept across the country during a 46C heatwave.
The forest fire started in the municipality of Odemira in the Alentejo region on Saturday but has since spread south towards the Algarve, one of Portugal's most popular tourist destinations.
On Monday, around 1,400 people were evacuated from villages and a campsite as a precaution. On Tuesday, they gradually returned home.
According to the National Disaster Management Service, about 1,000 firefighters, 320 vehicles and nine planes were involved in the blaze as of Tuesday. Around 7,000 hectares (17,300 acres) have been burned so far.
The recent spate of wildfires came as temperatures soared. On Monday, the city of Santarem, about 80 kilometers (50 miles) northeast of the capital Lisbon, hit its highest temperature of the year at 46.4°C (115.5°F).
Officials said three fires that broke out over the weekend were brought under control or extinguished on Tuesday.
The largest fire in the Northeast burned about 600 hectares (1,500 acres) and required the evacuation of 150 people.