First 'probable' monkeypox case being investigated in Pierce County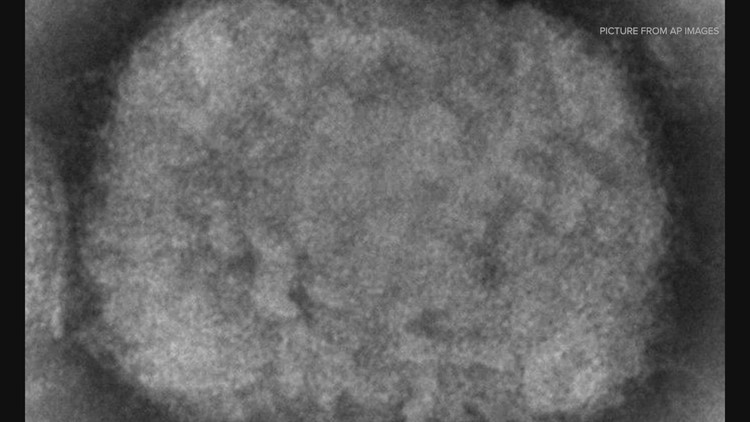 The Tacoma-Pierce County Health Department is working with the CDC to confirm the finding.
TACOMA, Wash. — Editor's Note: The above video of monkeypox vaccine doses being allocated to Washington was originally broadcast on July 9, 2022.
The Tacoma-Pierce County Health Department said Saturday it is investigating what may be the first case of the monkeypox virus in Pierce County.
A man in his 30s tested positive for the orthopoxvirus on Saturday, and the Centers for Disease Control (CDC) will work to confirm if the patient has the monkeypox virus.
The patient was not hospitalized and is recovering at home, according to Tacoma-Pierce County health officials.
This comes just days after local transmission in King County was deemed "probable" by officials from the Public Health – Seattle & King County Department of Health. The state's most populous county had nine confirmed cases of monkeypox as of July 6, but this would be the first in neighboring Pierce County.
Monkeypox is a virus not commonly found in the United States, but officials said in a news release that transmission occurs through close, physical contact with:
Monkeypox rash, sores, or scabs.
Objects, fabrics, or surfaces used by a person with monkeypox.
Respiratory droplets or oral fluids from a person with monkeypox.
As of July 8, there were 767 confirmed cases of monkeypox/orthopoxvirus in the US and 8,238 confirmed cases worldwide. 14 were confirmed in Washington state on July 8, according to the CDC.
Washington state has begun distributing a limited number of doses of a monkeypox vaccine, with distribution going to areas of known cases and close contacts.
What is monkeypox? And how is it spreading?
Monkeypox is a virus that originates from wild animals such as rodents and primates and occasionally spreads to humans. Most human cases have occurred in central and western Africa, where the disease is endemic.
The disease was first identified by scientists in 1958 when there were two outbreaks of a "smallpox-like" disease in research monkeys – hence the name monkeypox. The first known human infection occurred in 1970 in a 9-year-old boy in a remote part of Congo.
Monkeypox belongs to the same virus family as smallpox but causes milder symptoms.
Most patients suffer from fever, body aches, chills and fatigue. People with more severe illnesses can develop a rash and lesions on the face and hands, which can spread to other parts of the body.
The incubation period is about five days to three weeks. Most people recover in about two to four weeks without requiring hospitalization.
Monkeypox can kill up to 1 in 10 people and is thought to be more serious in children.
Individuals exposed to the virus are often given one of several smallpox vaccines that have been shown to be effective against monkeypox. Antiviral drugs are also being developed.
https://www.king5.com/article/news/health/first-probable-monkeypox-case-being-investigated-pierce-county/281-3f7c9d5e-4380-4768-9c00-7a5ca8fff8f8 First 'probable' monkeypox case being investigated in Pierce County