First U.S. Women's World Cup match draws combined audience of 6.26 million on Fox, Telemundo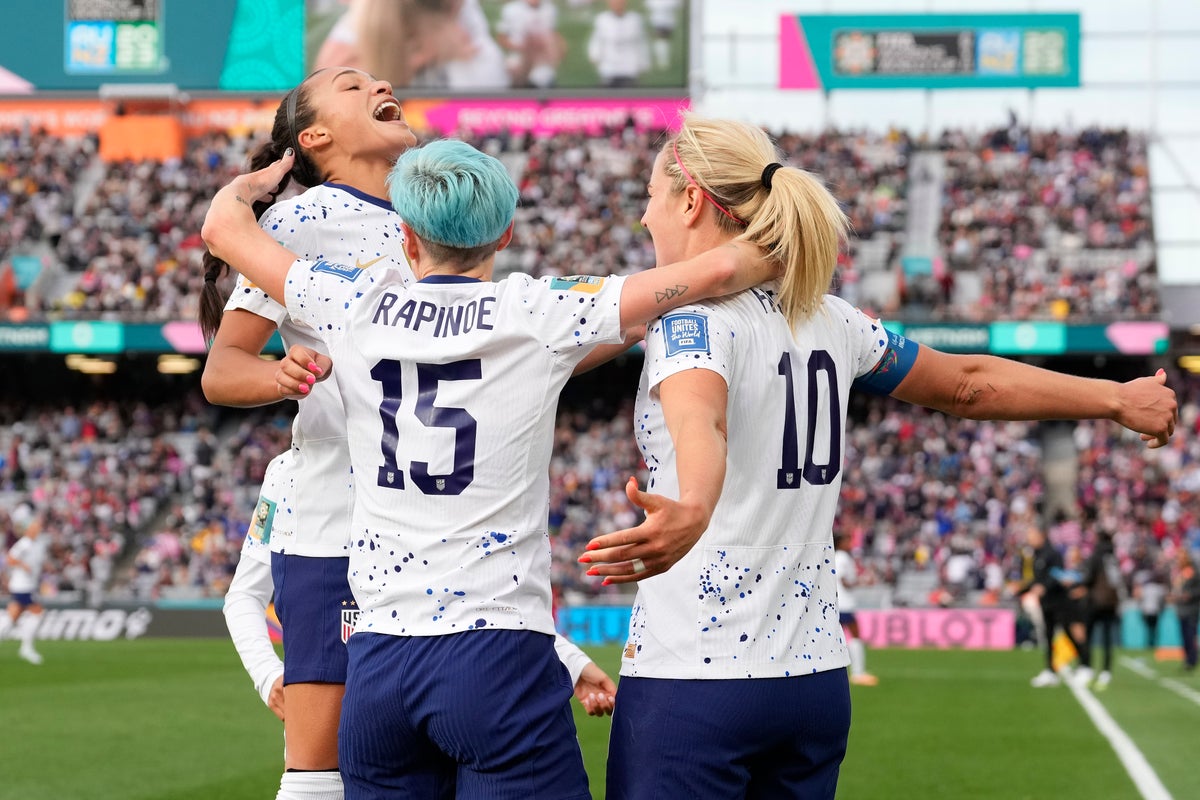 The USA's 3-0 win over Vietnam at the Women's World Cup attracted 6.26 million viewers, making it the most-watched football broadcast in the USA since last year's Men's World Cup final.
It is also the largest English and Spanish speaking audience for a US women's group stage game.
Saturday afternoon's game in Auckland, New Zealand, which kicked off Friday night at 9:00 p.m. EDT, averaged 5,261,000 viewers on Fox, making it the second most-watched group stage broadcast since Fox began reporting in 2015. Viewers in the last 15 minutes peaked at 6.5 million, according to Fox and Nielsen.
The largest broadcast of the Women's World Cup group stage on Fox remains the USA-Chile 2019 match, which was watched by an average of 5,337,000 viewers.
Fox and Nielsen said it's a 99 percent increase from the first U.S. group stage game four years ago in France against Thailand, which started at 2:30 p.m. EDT.
The Spanish-speaking audience of 1 million across streaming platforms Telemundo, Peacock, Universo and Telemundo was the most watched at a group stage game, surpassed only by the 2015 and 2019 finals. The Spanish crowd was also almost double that of the 2019 Thailand game.
Telemundo is a division of NBCUniversal of Comcast Corp.
Total viewership also includes 307,831 viewers who watched via streaming on English and Spanish language streaming.
The USA's next game is against the Netherlands on Wednesday evening.
___
More AP coverage of the Women's World Cup: and