Floating abortion clinic in Gulf of Mexico proposed by doctor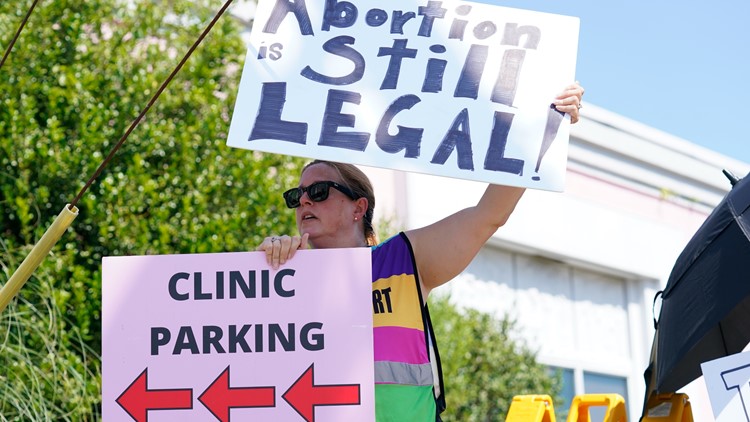 The idea is being spearheaded by Dr. Meg Autry, an obstetrician and gynecologist and a professor at the University of California San Francisco.
MONTGOMERY, Ala. – A California doctor is proposing a floating abortion clinic in the Gulf of Mexico as a way to maintain access for people in southern states where abortions have been banned.
Meg Autry, an obstetrician and gynecologist and professor at the University of California San Francisco.
"There is an assault on reproductive rights in our country and I am a lifelong advocate of reproductive health and choice. We have to make choices as well as thinking and being creative to help people in limited states get the health care they deserve," she told The Associated Press.
Autry said the idea is only in the fundraising stage through the nonprofit, "PRROWESS" – short for "Protecting Women's Reproductive Rights Threatened by State Regulation".
The proposal comes as access to abortion in the southern United States was rapidly restricted after the US Supreme Court moved abortion back to the states.
Alabama, Mississippi, Louisiana and Texas have in effect banned abortion. Florida law, which went into effect after legalization, prohibits abortion after 15 weeks, except where the procedure is necessary to save a life, prevent serious injury, or if the fetus has a fatal malformation. death.
Autry said its legal team believes there is a federal body of water where licensed providers can safely and legally provide abortions that are beyond the reach of state law. For women in southern states with abortion bans, going to the coast and getting on a boat can be closer and easier than trying to get to a state where abortion is still legal, she said.
"This is a closer and faster approach for some people, especially for working people living in the southernmost parts of these states," she said.
Autry said they are still trying to figure out many details such as where the boat will launch and how the women will board.
https://www.king5.com/article/news/nation-world/doctor-proposes-floating-abortion-clinic-gulf-of-mexico-to-bypass-bans/507-a392196a-45cf-4b7c-be7d-6054caad0eec Floating abortion clinic in Gulf of Mexico proposed by doctor