Foo Fighters dedicate new album to Taylor Hawkins and Dave Grohl's mother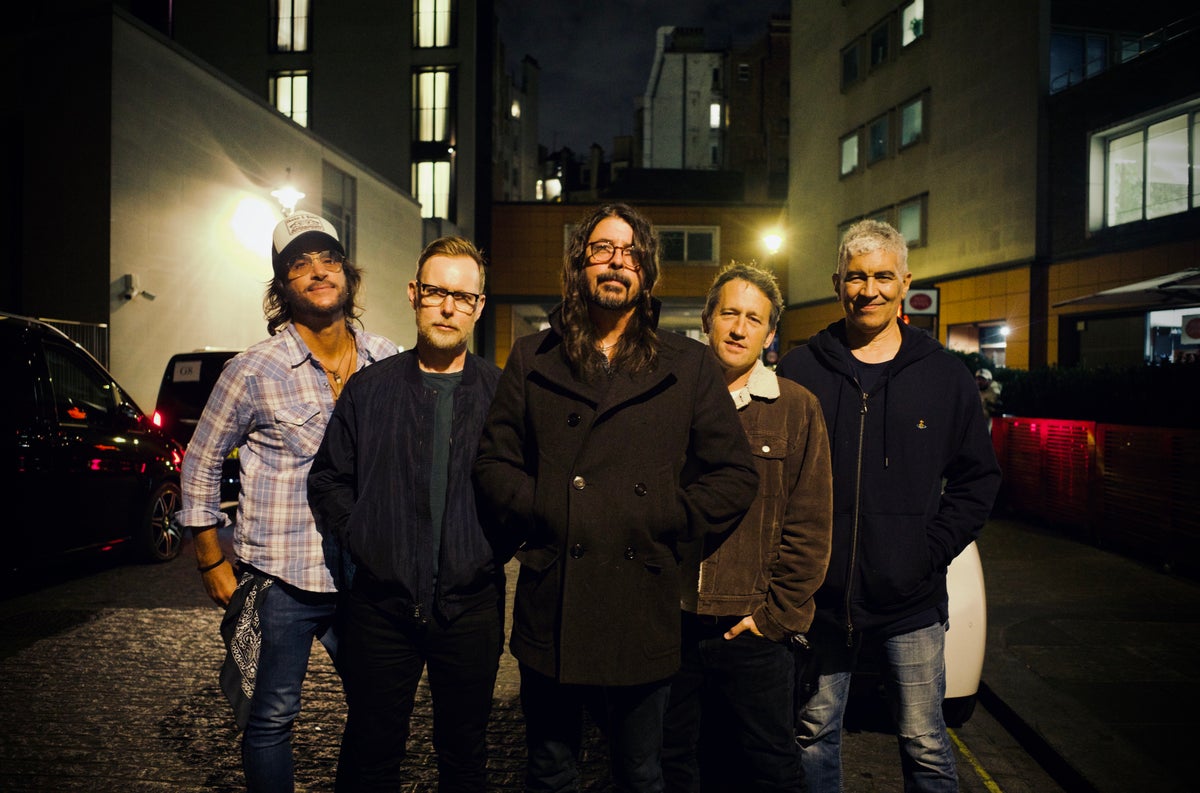 Foo Fighters will dedicate their new album But here we are to the late band member Taylor Hawkins and Dave Grohl's mother Virginia.
The album, due out on June 2, will be the band's first album since Hawkins' death in March 2022.
Hawkins was pronounced dead at a hotel in Colombia after paramedics struggled to revive him. Before his death he suffered from "chest pains".
Grohl, the band's frontman, lost his mother in the summer of 2022.
The band describes the new album as "a brutally honest and emotionally raw reaction" to everything they've experienced over the past year.
"But here we are is the sound of brothers finding refuge in the music that first brought them together 28 years ago, a process that was as therapeutic as it was about the continuation of life," the press release reads.
The new album will be produced by Greg Kurstin and Foo Fighters.
Earlier this week, a Brooklyn-based graphics studio called Morning Breath Inc unveiled the design of the album's physical packaging, which reads, "For Virginia and Taylor."
In the caption of the post, the art studio wrote, "Always an honor to work with him [Foo Fighters]. This is the design for their latest album But here we are. Definitely a new twist for us as we explored minimalism and new white-on-white printing techniques."
Earlier this week, the Foo Fighters also released a new single called "Under You".
The group's 10-song album also includes the records Hearing Voices, But Here We Are, The Glass, Nothing At All, Show Me How, Beyond Me, The Teacher, and "rest".
In September, the band held a tribute concert in Hawkins' honor. You can read The IndependentThe five-star rating can be found here.