For the first time in state history, a woman will likely lead California's emergency response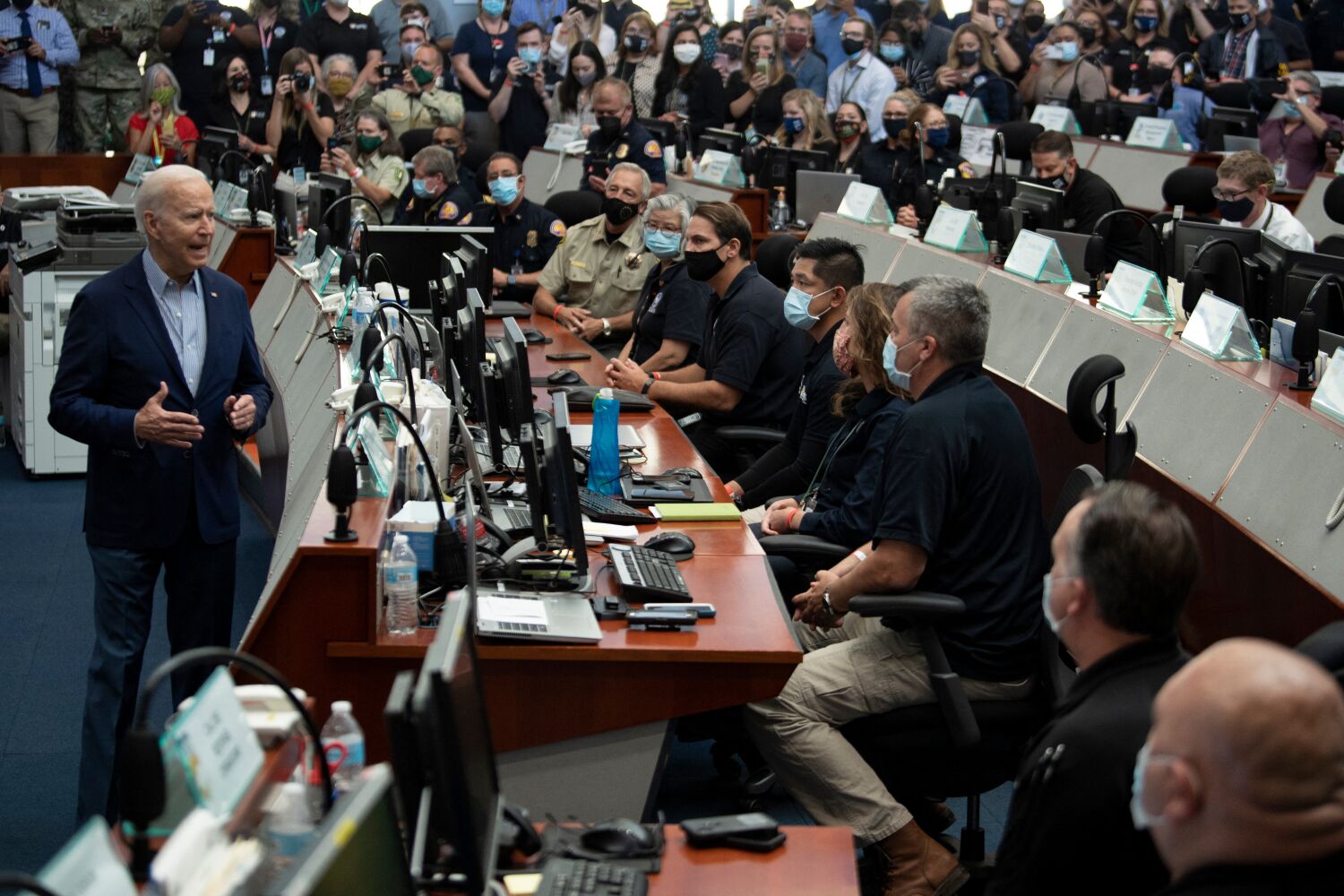 For the first time, a woman has been selected to lead emergency response in California.
Governor Gavin Newsom on Saturday appointed Nancy Ward director of the governor's office of emergency services. She will replace Mark Ghilarducci, who served in the role for a decade and announced his retirement earlier this year. Ward's appointment is subject to confirmation by the California Senate.
Ward was the first woman to head the Federal Emergency Management Agency when she served as acting administrator of the agency during the transition of President Obama in 2009. Between 2000 and 2014 she served in various senior positions for FEMA.
After her time at FEMA, Ward worked as chief deputy director for Cal OES from 2014 to 2017 and has worked part-time ever since. As director, she will oversee the state's response to wildfires, earthquakes, mass shootings and other disasters and crises, as well as its counter-terrorism efforts. Her salary is almost $233,000.
"Nancy Ward is a seasoned emergency services veteran with decades of experience at the local, state and federal levels," Newsom said in a statement. "Under her leadership, California will remain poised to respond regardless of the crisis and keep the safety of Californians on the frontline."
Ghilarducci called Ward "an exceptional emergency manager and adept leader" in a statement.
In an interview with The Times in September, Ghilarducci warned of the potential aggravation of wildfires and domestic terrorism, as well as the ever-present threat of a major earthquake. While it's impossible to fully prepare for all scenarios, the state has invested billions of dollars in preparation, he told the Times.
"I've seen so much, terrorism, natural disasters, man-made disasters, technological disasters. Lives have been torn apart. sadness," Ghilarducci said. "I also saw the best of it. As much as we think we're at each other's throats… I've seen people come together, people who've lost everything, still step forward to help other people who've lost everything."
Times writer Phil Willon contributed to this report.
https://www.latimes.com/california/story/2022-12-31/for-the-first-time-in-state-history-a-woman-will-likely-lead-californias-emergency-response For the first time in state history, a woman will likely lead California's emergency response